Friday Four 12: Casserole Recipes + Giveaway!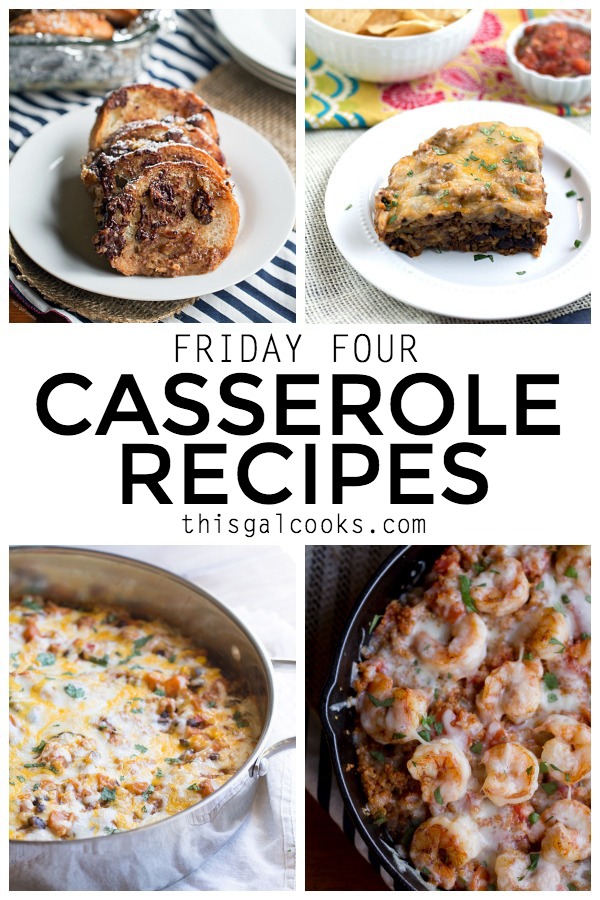 Happy Friday, to you.
Can you believe Thanksgiving is less than two weeks away? I know, crazy, right? It feels like the last Thanksgiving was just a couple of months ago. But my has the year flown by. This year, we are going to have a low-key celebration at our house. Just the two of us and the dog. I think we may smoke a turkey this year. Mmm. Smoked turkey is great. And just for the heck of it, we may throw a slab of ribs on the smoker, too. The last time we smoked ribs, we DEVOURED them within twenty minutes of taking them off the smoker.
So with Thanksgiving less than two weeks away, I know you all will be busy. So today I've put together a little collection of casserole recipes that will make life in the kitchen easier for you while you prep for the big Thanksgiving dinner. I even included a make ahead breakfast casserole that would be perfect for Thanksgiving breakfast.
OH, and there's a giveaway, too. $500 gift card up for grabs. Find the deets and the entry form at the end of the post.
THIS WEEK
ON THE BLOG: This week I shared this Chocolate Cabernet Cake with Vanilla Bean Buttercream. For breakfast, I shared two recipes: Cranberry Walnut Muffins and Cranberry Pumpkin Pancakes.
IN MY LIFE: I found out that my job is going to hire someone else to do Accounts Payable. *Happy Dance* x 1000. I will still have to be the backup and help out, when needed. But I will get to train the person we hire, which I'm excited about. And I will get to start learning new things and focusing on my other duties, that I enjoy SO much more. On a non-happy dance note, I forgot about the Food Blog Forum ticket sale TWICE. So I didn't get tickets. I'm pretty bummed about it because I found out some of my favorite blogging gals scored tickets. *sad face* x 1000. Was looking forward to seeing those girls.
So let's get to those casserole recipes. Enjoy!
Four Easy Casserole Recipes
Overnight Chocolate Pecan Pie French Toast Casserole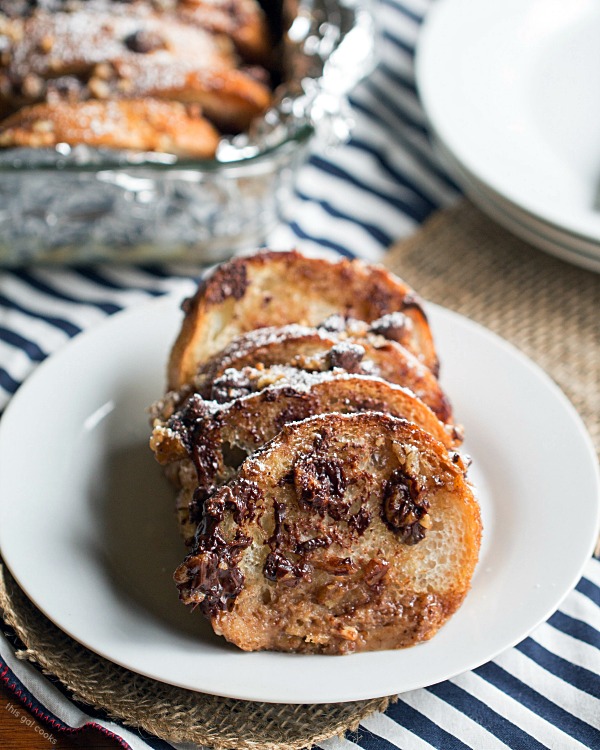 Quick and Easy Cheesy Taco Casserole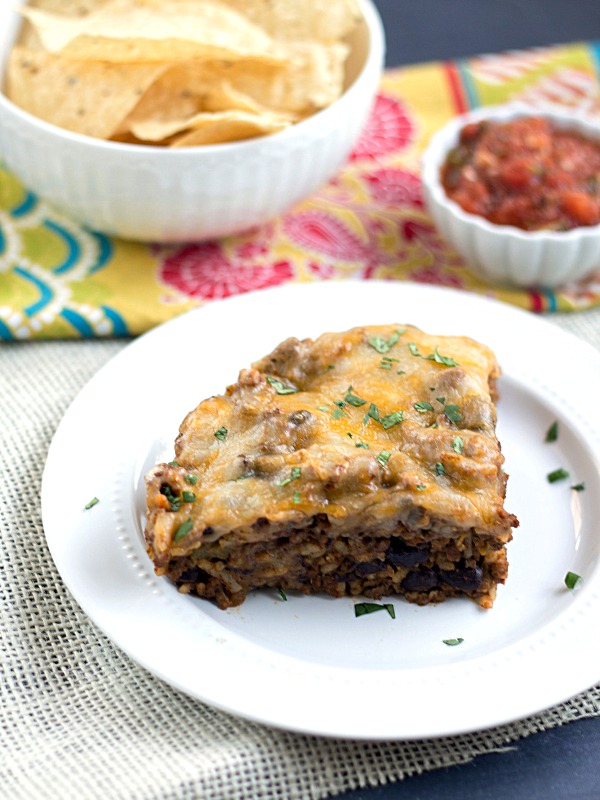 Skillet Sweet Potato Enchiladas Casserole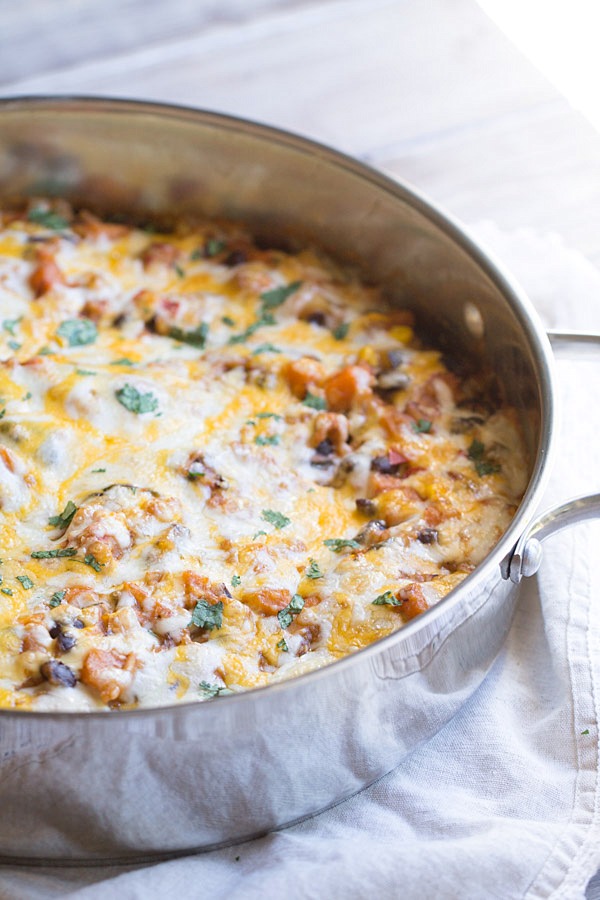 Cajun Shrimp & Quinoa Casserole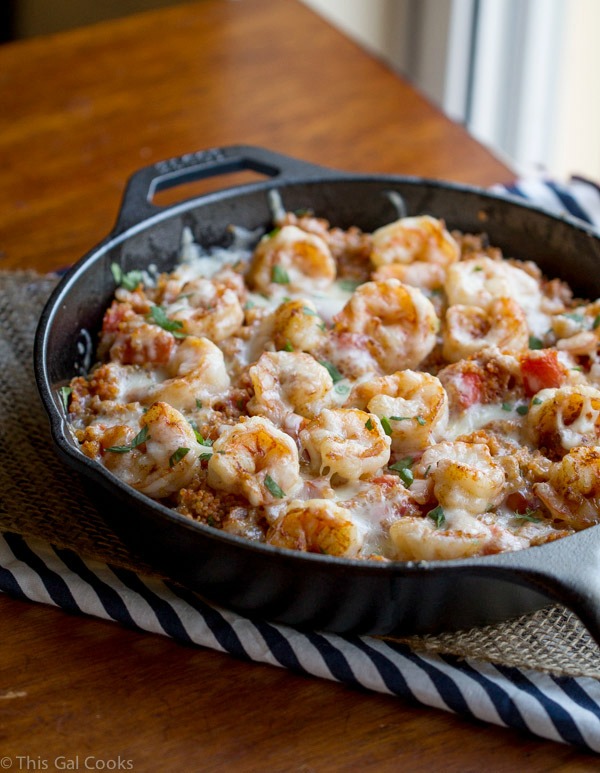 Giveaway time!