Favorite Appetizer Recipes from 2014
Today is the final day of 2014 so I'm sharing a collection of the Appetizer Recipes I shared on This Gal Cooks in 2014! Most of these recipes are super simple to make and would be a great addition to your NYE festivities!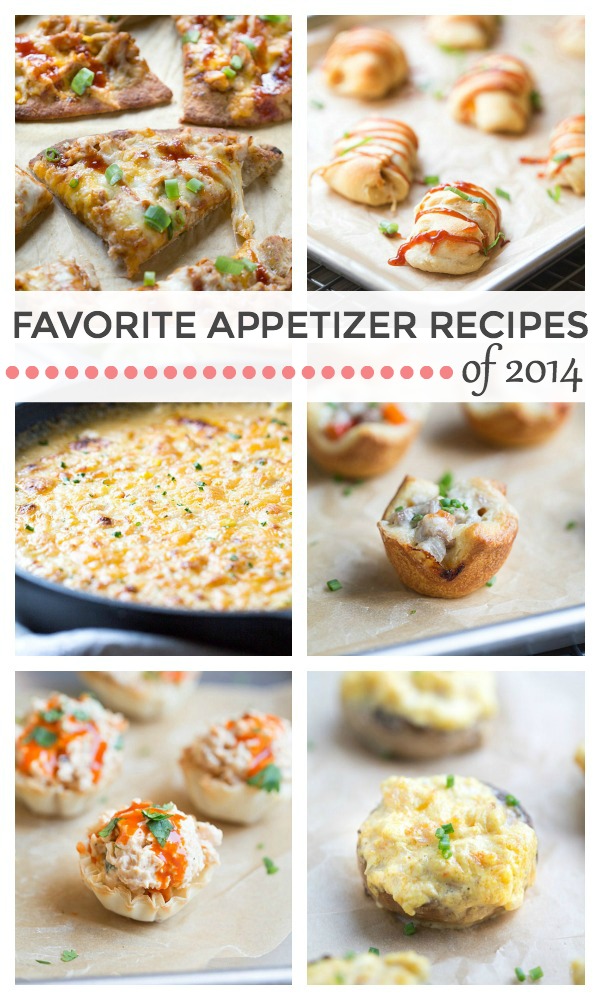 Happy New Years Eve!
Can you believe it's almost 2015? How many times have you been asked that already? I've probably heard it and said it at least a dozen times this week. But it's all good. We are creatures of habit, aren't we?
What are your plans for tonight? We don't do much. Because AMATEUR NIGHT! The roads are way too dangerous on NYE for us. So we stay at home, stuff our faces with appetizers (and maybe some grilling food tonight!) and have a few cocktails or beers. Exciting, isn't it. MAYBE I will make it up until midnight tonight. True story – I almost always stay up until midnight but for some reason, NYE makes me tired and I often fall asleep early. But never fear! I usually am back up at midnight, thanks to our neighbors. They like to ring in the new year with fireworks. Which is fine. No workey for me tomorrow so it's all good. In fact, after I leave work at 5ish today, I won't be back in the office until Monday. Another nice little mini vacation calm before the storm. I work in accounting and year end/new year is always super busy.
So in honor of New Years Eve and all things appetizers, I'm sharing my Favorite Appetizer Recipes from 2014 with you. Which oddly enough, or not so odd, is all of the appetizers I shared this year. Because appetizers and me are the best pals ever and I could have them for dinner every night. I love them that much. ♥︎
Enjoy the recipes and have a safe and Happy New Year!
Favorite Appetizer Recipes of 2014
(in no particular order)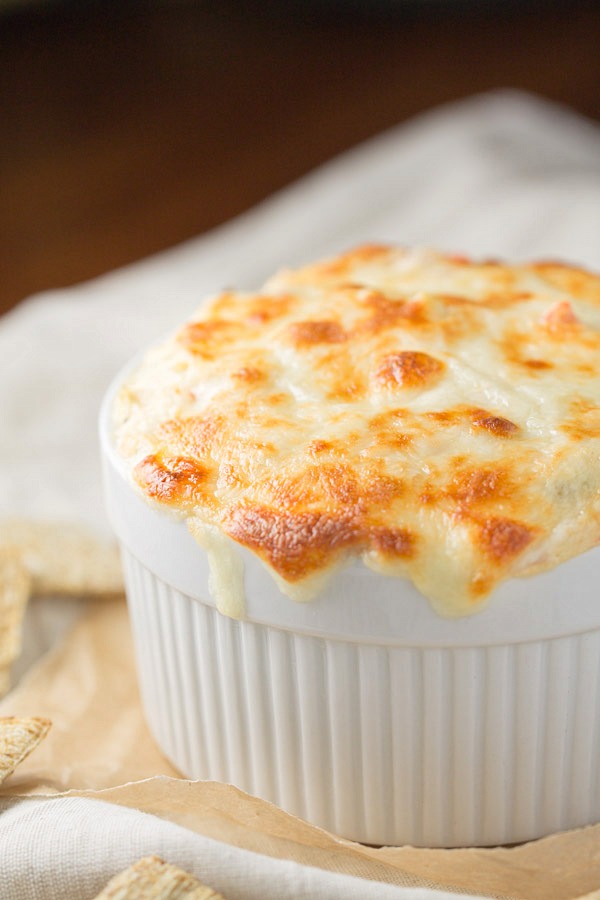 Cheesy Chipotle Shrimp & Corn Dip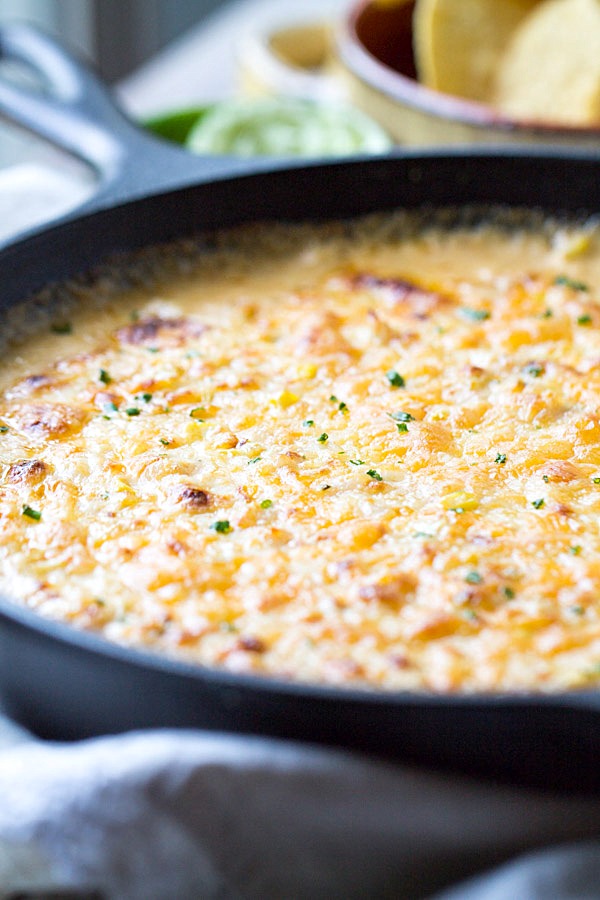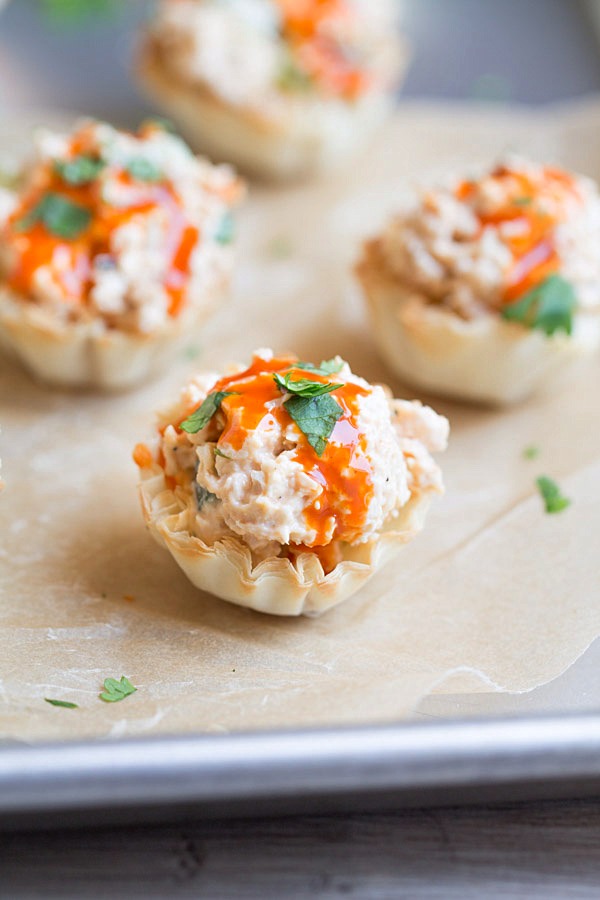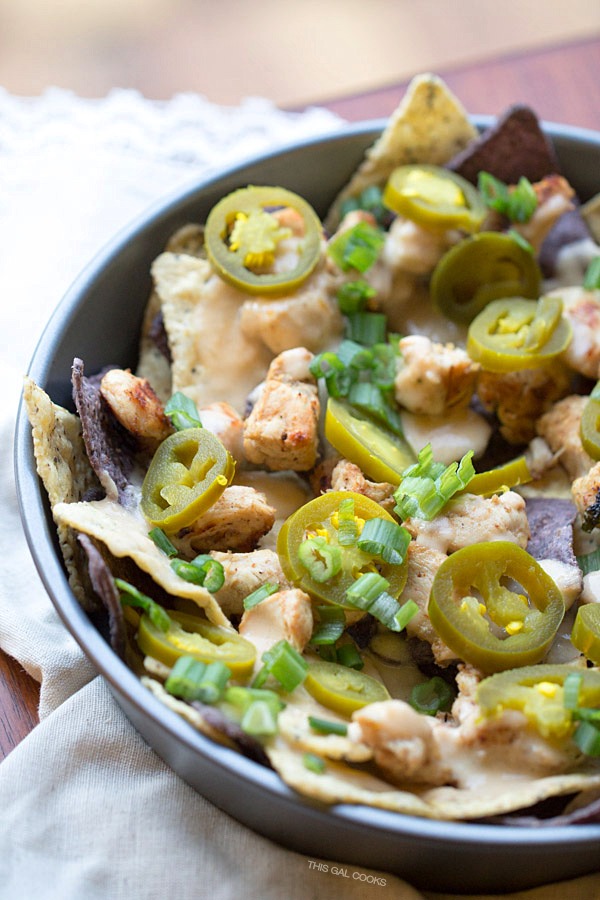 Cheesesteak Crescent Roll Cups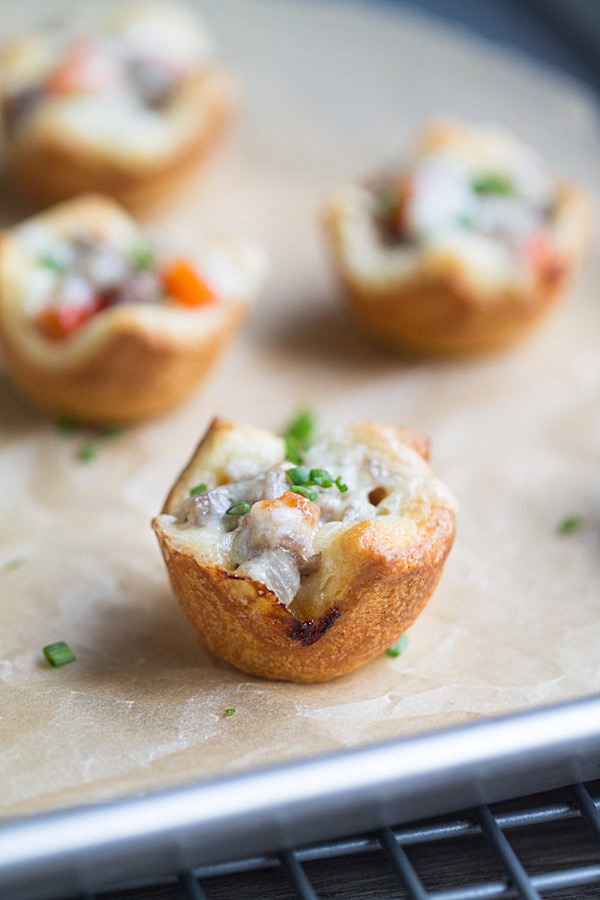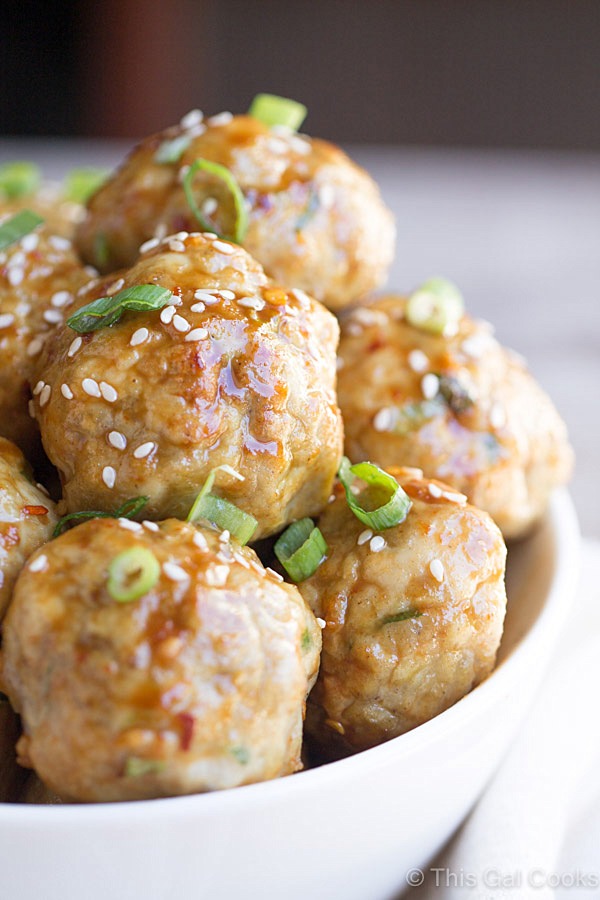 Four Ingredient BBQ Chicken Crescent Rollups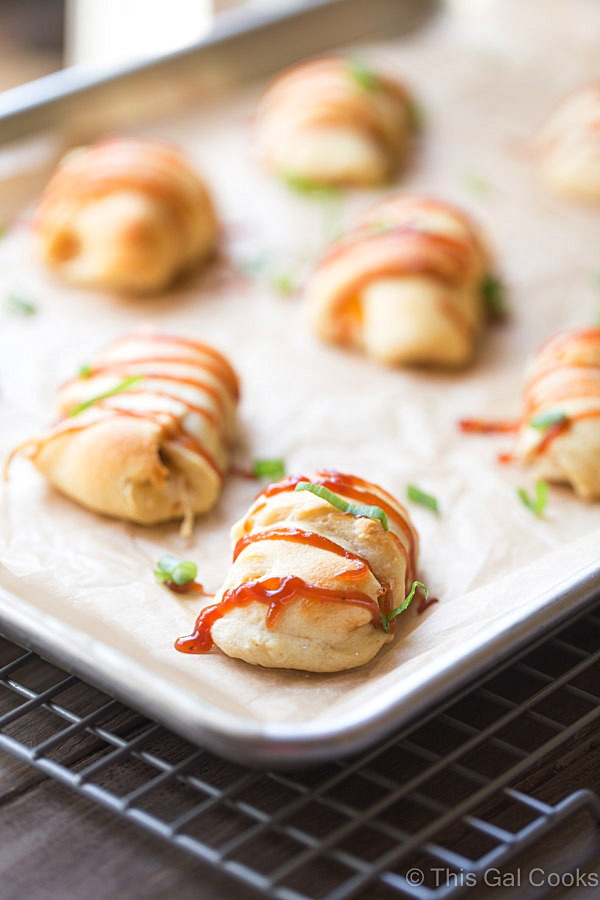 Curry Shrimp Stuffed Mushrooms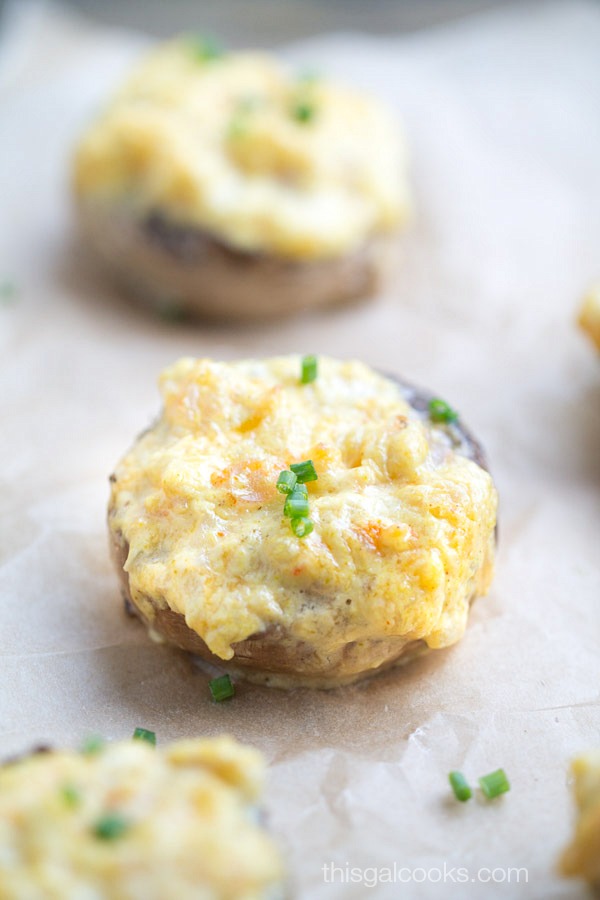 BBQ Chicken Naan Pizza (just use your favorite BBQ sauce in these)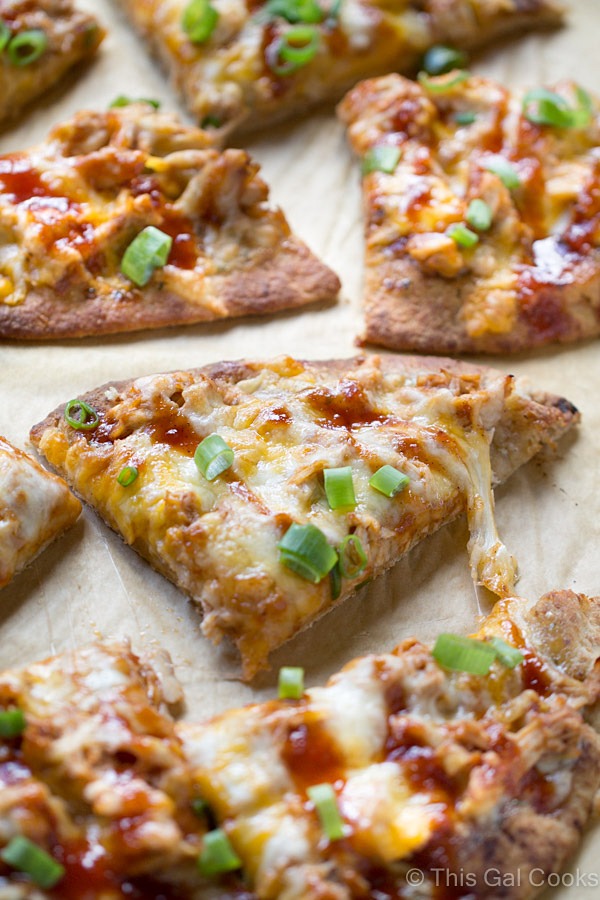 Pulled Pork BBQ Nachos (you can also use leftover chicken or beef in these nachos)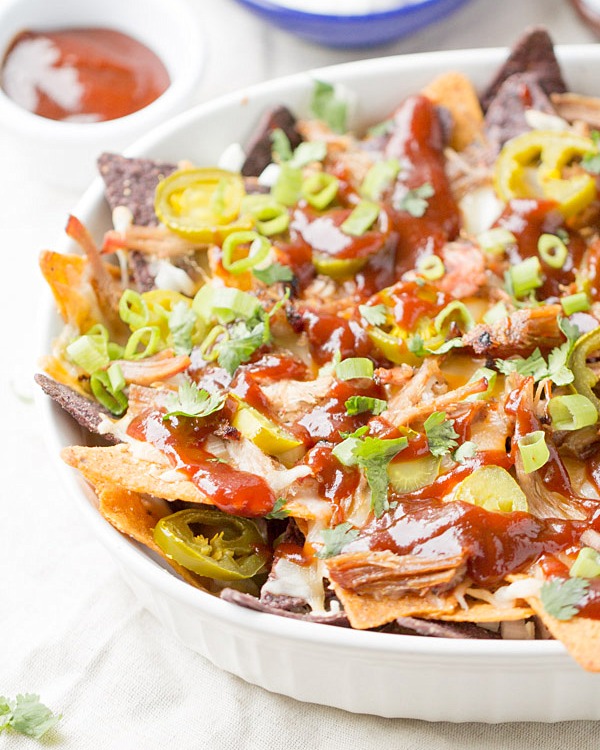 Thanks for reading This Gal Cooks in 2014 and Happy New Year to you!