Bacon Ranch Pasta Salad
Let's dig into a bowl of this bacon ranch pasta salad.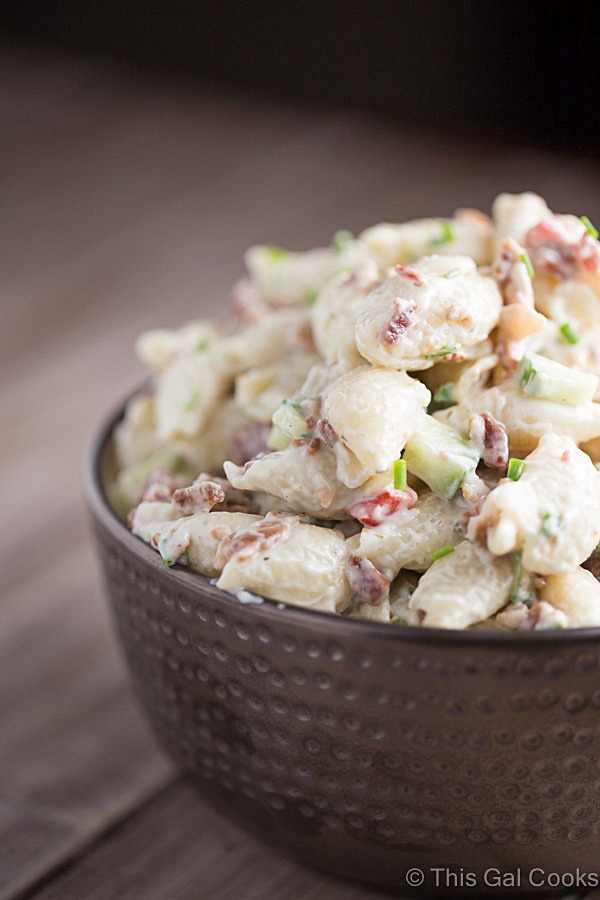 Because what bacon lover can resist a creamy pasta salad filled with BACON?
How was Halloween? Unfortunately, we did not get very many trick-or-treaters this year. Friday night Halloween was filled with many events so people chose to go to those events rather than to trick-or-treat. Sad face over here. But we still had fun. We mingled with the neighbors, drank good beer and welcomed the cooler weather that slowly crept in that night. On Saturday, we went to the Jupiter car show and checked out cool classic cars. Then on the way home we picked up some Chinese food. I've been craving Chinese food for DAYS so the Chinese food made my Saturday complete. On Sunday I did some baking and made a fudge recipe with some of the GOBS of candy we have left. I'll be sharing it later this week! So overall, the weekend was fantastic.
About pasta salad. I like making pasta salads because they are so simple to make. I've made this Grilled Salmon and Vegetable Orzo Salad, this Caprese Chicken Orzo Salad and this Bacon Parmesan Pasta Salad, to name a few. All were hits at my house and I bet they will be hits at your house, too.
Things to know about this Bacon Ranch Pasta Salad.
It's creamy.
You can make it with homemade ranch seasoning/dressing.
It's great served alongside a burger or grilled chicken.
You can make a meal out of it.
It's full of BACON.
You can sub the mayonnaise with Greek yogurt for a tangy, lower calorie option.
Did I say bacon?
Bacon Ranch Pasta Salad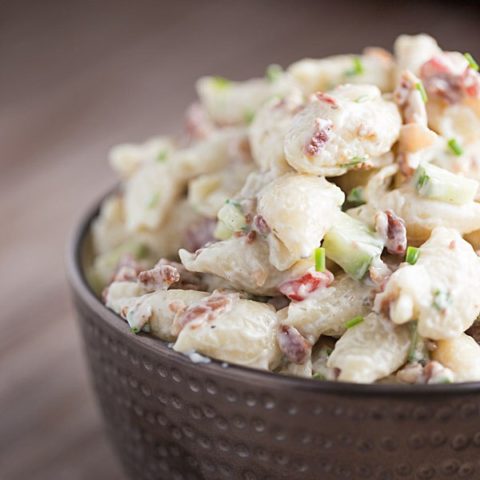 Bacon Ranch Pasta Salad
Yield: 4 Cups

Prep Time: 20 minutes

Total Time: 20 minutes
Ingredients
8oz large pasta shells
1 C cooked crumbled bacon
1/3 C ranch dressing
1/3 C mayo
1/2 C diced English cucumber
1/2 tbsp ranch dressing seasoning mix
1 tbsp diced pimento
2 tbsp fresh chives, chopped, plus more for garnish
Instructions
Cook the pasta according to package directions. Drain and cool. I cool mine quicker by leaving the pasta in my colander and putting some ice in the colander.
Once the pasta is cooled, place it in a large mixing bowl with the remaining ingredients. Mix well. Garnish with fresh chives, if desired.
Nutrition Information:

Amount Per Serving: Calories: 250 Total Fat: 16g Sodium: 522mg Carbohydrates: 4g Sugar: 1g Protein: 7g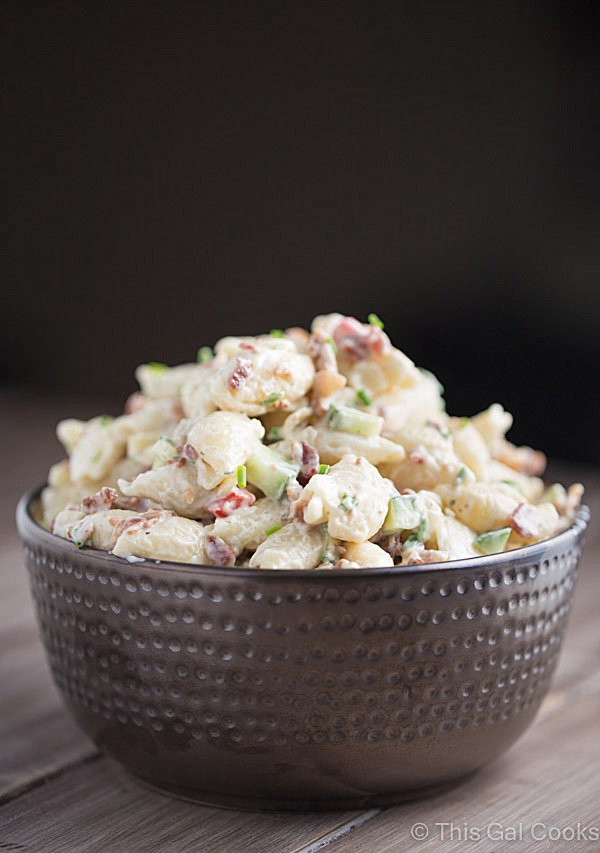 RELATED POSTS
Try my Easy Greek Style Pasta Salad.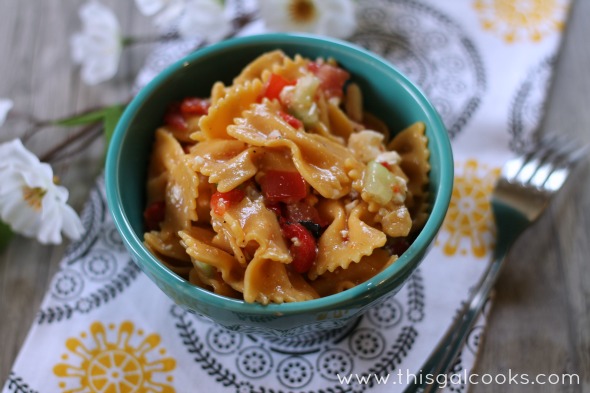 or this Bacon Parmesan Pasta Salad.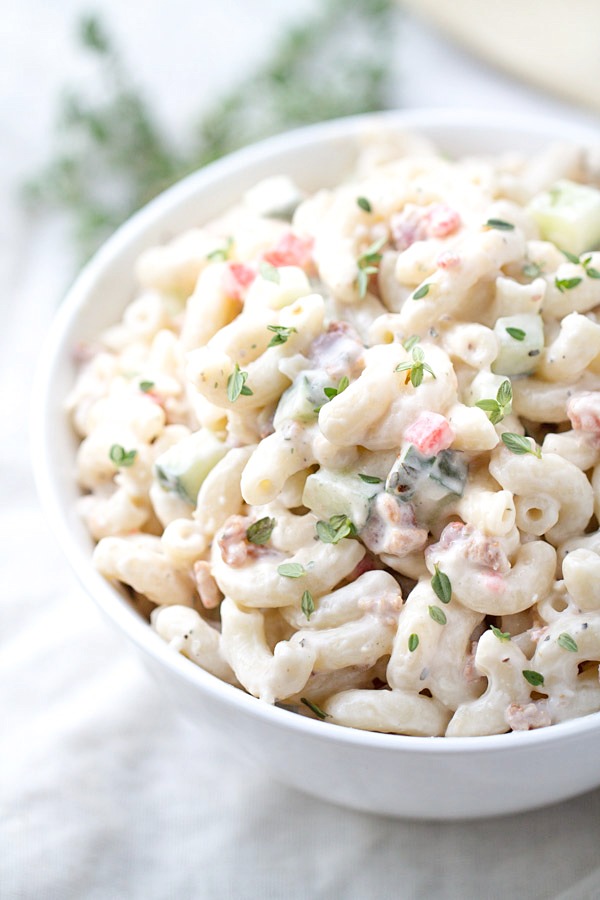 My Grilled Salmon and Vegetable Orzo Salad is a great recipe for using up leftover veggies and seafood!