Cranberry Orange Apple Sauce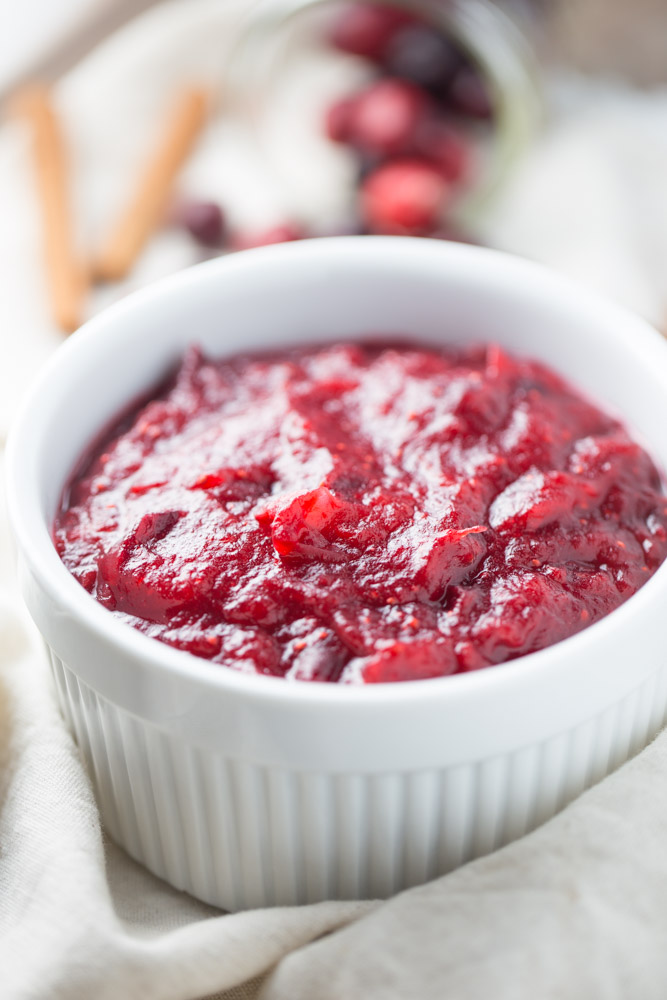 Ahoy Mateys.
It's Thursday. Christmas is only three weeks away which means 2015 is only four weeks away. Can you believe it? It's almost time to say goodbye to 2014 and hello to 2015. This year has totally flown by and I cannot believe it's almost 2015. We'll be spending Christmas in Lakeland and I'll be ringing in the new year with a much needed mini vacation. I'm taking the day after New Year's off so I'll have a four day weekend. Ken will have the same days off, too. I'm hoping for a mini vacation out of town but if we just decide to stay home, I'm ok with that, too!

Cranberry Orange Apple Sauce
Let's talk cranberry sauce. You're going to laugh at me and some of you may gasp when I tell you this – I LOVE canned cranberry sauce. I used to bring my own little can with my when we visited my mom's house for Thanksgiving. Everyone else wanted fresh. I wanted canned. I love the jellied stuff. But over the past couple of years, I've warmed up to the homemade cranberry sauce. Making homemade cranberry sauce is easy. Start with fresh cranberries and add your favorite fruits, flavors and sweeteners, if desired. In this recipe, I used fresh cranberries, apple sauce, fresh orange juice, brown sugar and cinnamon. I think the recipe turned out rather well. :)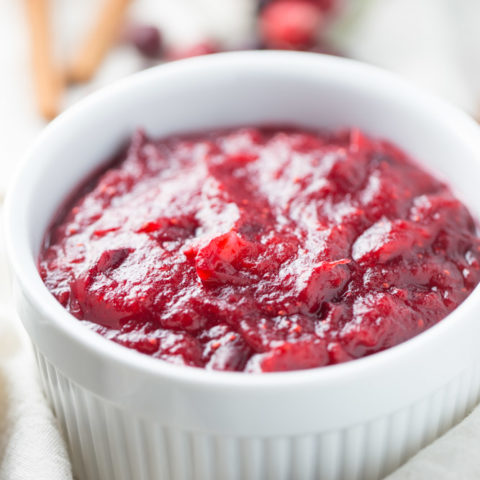 Cranberry Orange Apple Sauce
Yield: 8 servings

Prep Time: 5 minutes

Cook Time: 15 minutes

Total Time: 20 minutes

Cranberry Orange Apple Sauce is perfect paired with any holiday meal. Fresh cranberries and orange really make this sauce burst with flavor.
Ingredients
1 12oz bag of cranberries, fresh or frozen will work
Zest from one medium sized orange. I used a navel orange.
Juice from one medium sized orange. Just use the one you zested.
1/3 C light brown sugar
1 cinnamon stick
1/2 C unsweetened applesauce
Instructions
Place all ingredients in a medium sized saucepan. Heat over medium heat and simmer until the cranberries begin to pop, about 15 minutes, stirring occasionally. When the cranberries start to pop and soften, gently mash with a wooden spoon.
Serve in a decorative bowl, if serving with your holiday meal.
Notes
Store in an airtight container for up to one week in a refrigerator.
Nutrition Information:

Amount Per Serving: Calories: 45 Total Fat: 0g Sodium: 2mg Carbohydrates: 12g Sugar: 13g