Friday Four 14: Christmas Desserts
Happy Friday.
Today I'm gonna share some delicious Christmas Desserts with you.
Be sure to follow This Gal Cooks on Instagram to get sneak peeks at new recipes and a view of life from my eyes!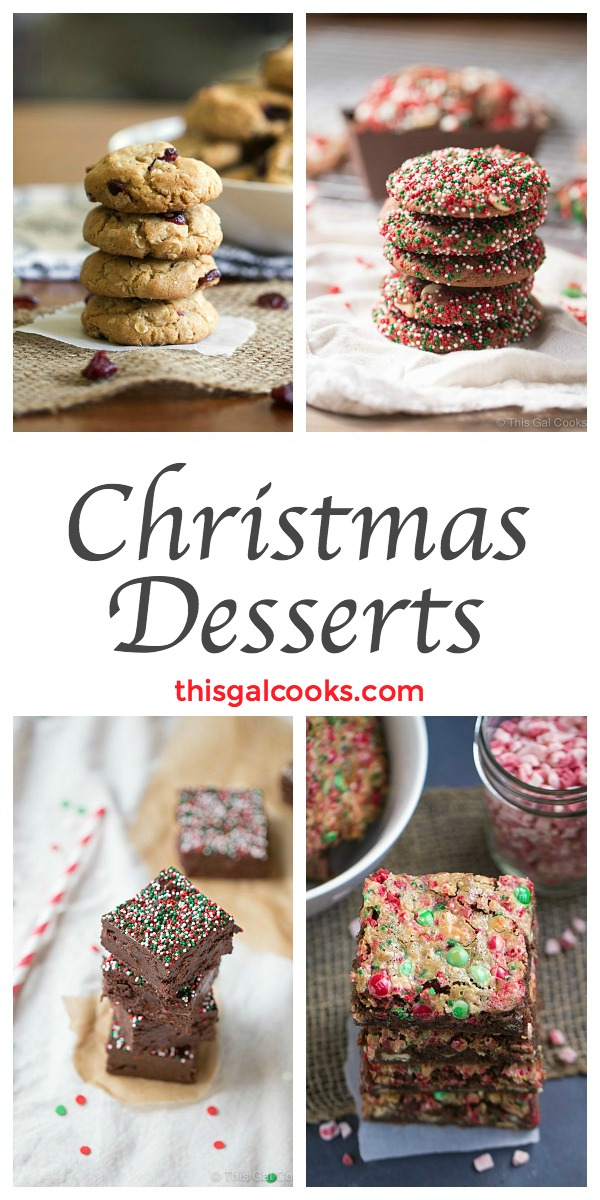 But first, let's talk THIS WEEK.
ON THE BLOG:  On Monday I shared a food photography tutorial and photo makeover. Tuesday was all about these low carb Zucchini Noodles with Roasted Tomatoes. And yesterday I shared this simple and delicious Cranberry Orange Apple Sauce.
IN MY LIFE: Did you miss the Friday Four last week? I took a much needed break from the blogging world to relax during Thanksgiving weekend. I also did a little decorating. My tree is up. The outdoor lights are up. The Christmas knick knacks are up around the house. Ok, maybe I did a lot of decorating. The only thing I didn't do was a lot of blogging. So the Friday Four post was MIA last week. It was great to take a break from blogging but I am happy to be back to it this week.
Plans for the weekend? Sometime today I'll be receiving a Stitch Fix delivery. It's been a while since I received one. I took a little break because I wasn't totally happy with the pieces I had been receiving. But I updated my style profile so I'm hoping the pieces sent will suit my taste better. Don't get me wrong, I did get a few pieces that I actually adore. I'm hoping tomorrow's "fix" will deserve all of my adoration. I'm craving some new clothes. You can check out my first and only Stitch Fix post here – Stitch Fix June 2014 Review.
I bought myself an early Christmas present. Hello iPhone 6 Plus. I went back and forth about whether I wanted the 6 or 6 Plus but in the end, the 6 Plus won. I LOVE the size of the phone. Hello gigantic phone. Goodbye tablet. Sometimes upsizing results in downsizing. In my case, downsizing of electronic devices.
Tomorrow evening we are going to a Florida Panthers hockey game. It's been ages since we went to one. And by ages, I mean about four years. It's gonna be a blast. I LOVE live hockey games!
Now let's get to those Christmas Desserts!
Nutella White Chocolate Chip Cookies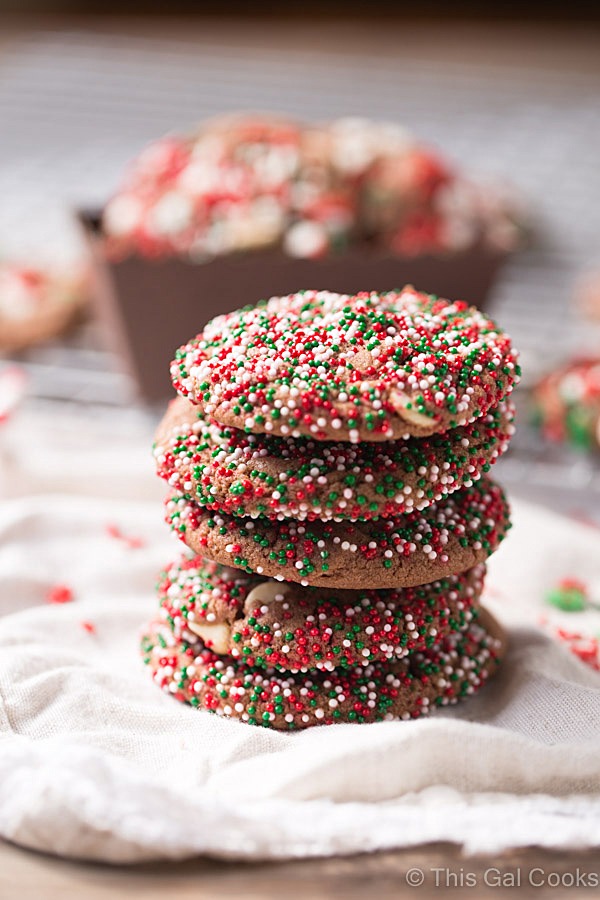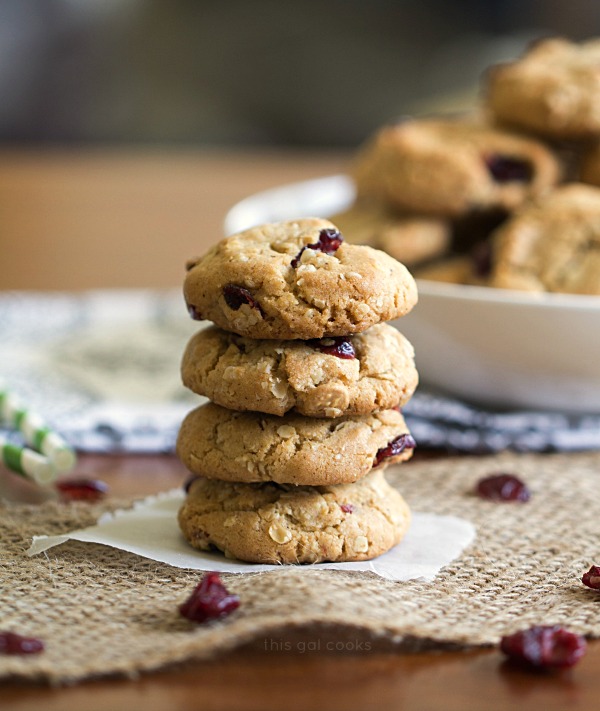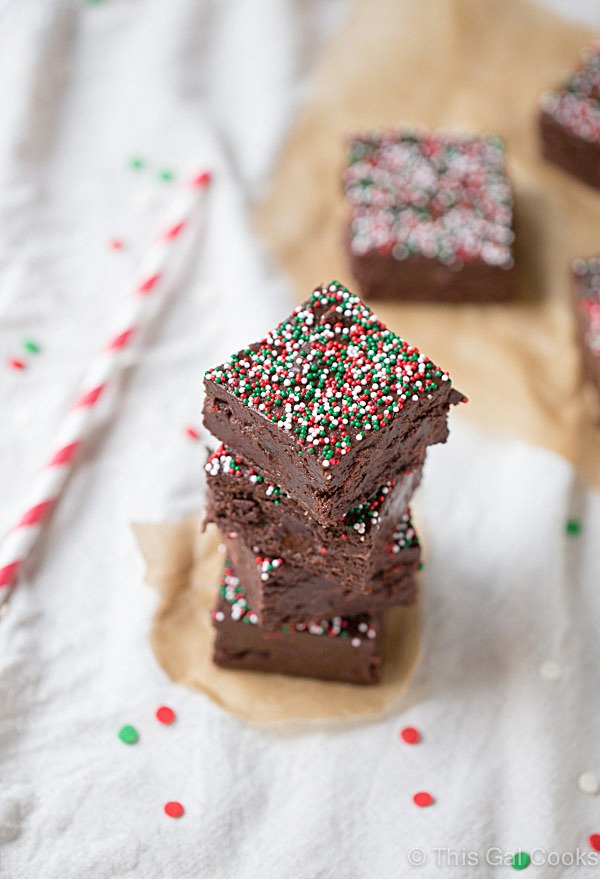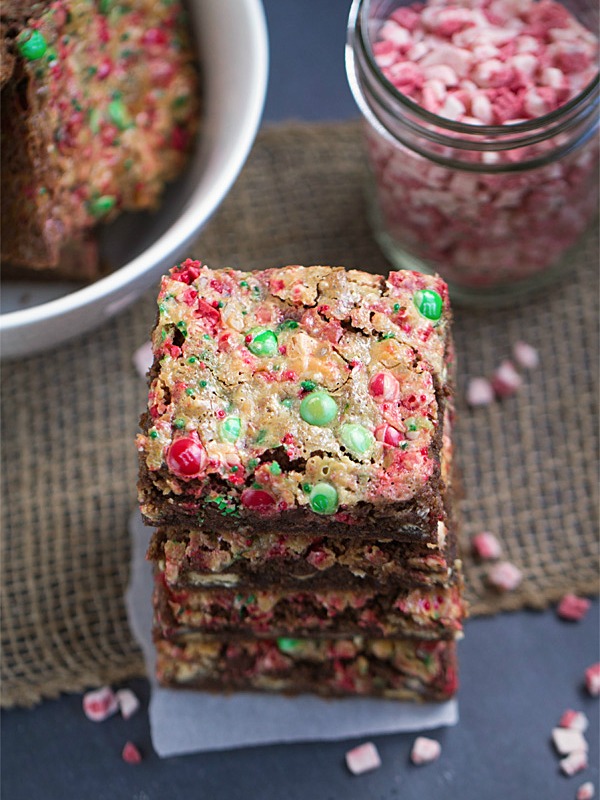 Have a lovely weekend!