Cheap Wall Art Redo
Today I decided to go to a few stores and thrift shops. My first stop was Home Goods. It was a great day to shop there! I found a lot of great deals, including two framed wall art items that were on clearance for $2 each. I didn't really like the design of the art, but I loved the frames, so I figured I could change it and I did just that!


Before: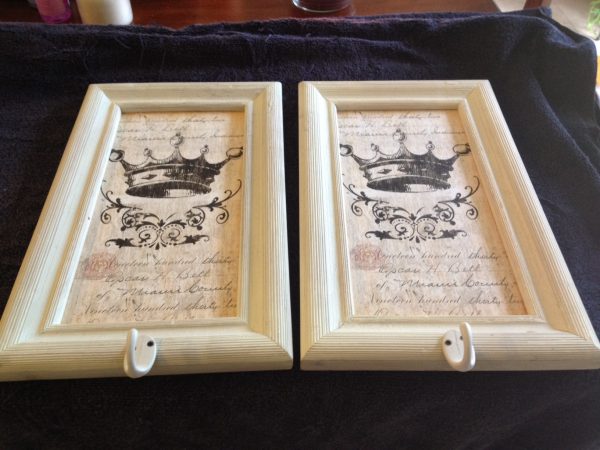 After: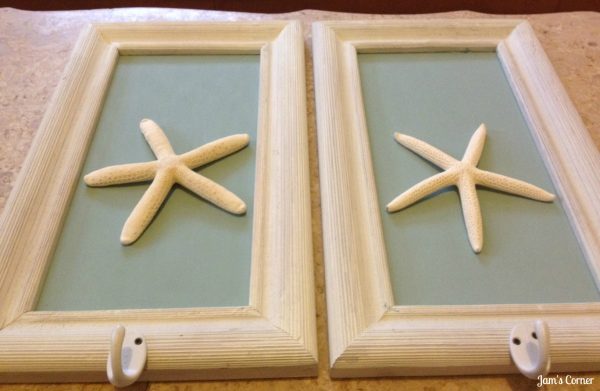 This project was pretty simple. I bought some starfish shells while I was at Hobby Lobby and then I collected a few supplies when I got home:
Hot Glue Gun
Annie Sloan Chalk Paint in Duck Egg
Paint Brush
Masking Tape
I place masking tape around the inside edge of the frames so I wouldn't get any paint on the frames. Then I gave the actual art part 2 coats of paint. After the paint dried, I removed the masking tape and made any needed touch-ups. I then applied hot glue to the backs of the starfish shells and placed them on the wall art. It was pretty simple!
I hope you enjoyed this project. Please feel free to leave a comment. They are always appreciated! :)
Julie