Butterscotch Toffee Pudding Pie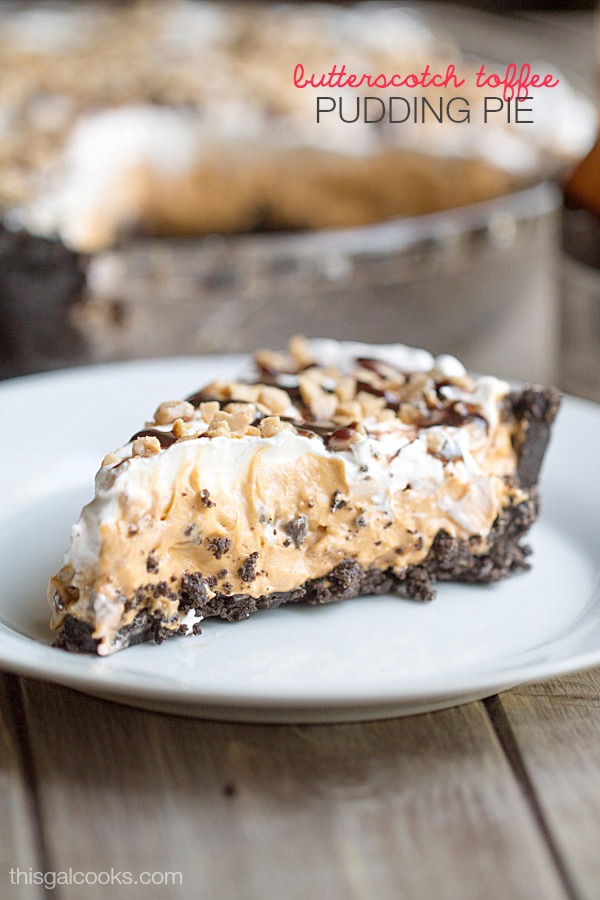 You guys. I'm not even gonna lie. This Butterscotch Toffee Pudding Pie may be the BEST pudding pie I've ever made.
And it's got some fierce competition, too. I almost ate this entire Cookies and Cream Chocolate Pudding Pie in one sitting. And I still can't get my mind of this Best Ever Banana Pudding Pie.
But an Oreo cookie crust filled with creamy butterscotch pudding and crunchy toffee bits  is outta this world AMAZING! I'm drooling just thinking about it.
And I was selfish with this pie.
I only took one tiny slice to work so one of my co-workers could try it. She's a lucky gal. I didn't want to share any of it but being the nice gal that I am, I figured I'd share it with one  person who doesn't live in this household.
Ken liked LOVED this too. He helped me devour this pie within three days of me making it. Yeah, it lasted that long but there are only two of us in my house. And we did try to have a little control.
I'm beginning to think that pudding pies are my specialty in the sweets sector. I LOVE making them. And eating them, too. Maybe I should write a pudding pie cookbook. Would you buy a pudding pie cookbook?
Seriously, folks. I really want to write a cookbook one day. I have a few ideas running around in my head. Pudding Pies. Healthy Eats. One Pot/Skillet Meals. My goal was to begin a cookbook this year but it isn't going to happen. So my 2015 goal – start writing a cookbook!
For now, I'm going to continue sharing tasty recipes with you, like this Butterscotch Toffee Pudding Pie. Enjoy!
Butterscotch Toffee Pudding Pie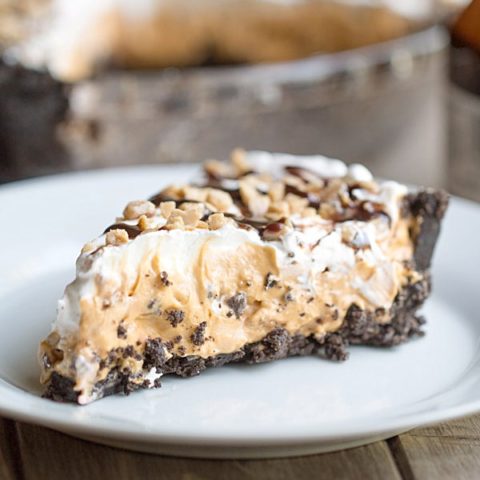 Butterscotch Toffee Pudding Pie
Yield: 8 servings

Prep Time: 30 minutes

Total Time: 30 minutes
Ingredients
For the crust
1 1/4 C Oreo cookie crumbs (about 21 cookies crushed)
1/3 C butter, melted
1 tbsp granulated sugar
For the pie filling
5.9oz of instant butterscotch pudding (about 1 1/2 3.4oz boxes. Use a scale to weigh.)
1 8oz container of Cool Whip, divided
1 1/2 C milk
1 C toffee bits, divided
1/2 C mini chocolate chips
Chocolate fudge sauce for drizzling
Instructions
For the crust
In a mixing bowl, combine the Oreo crumbs, melted butter and sugar and mix until the crumbs are moist. Press into the bottom of a 9 inch pie dish.
For the pie filling
In a mixing bowl, whisk together the milk and pudding. Stir in half of the Cool Whip. Mix in 1/2 of the toffee buts and the mini chocolate chips. Scrape the mixture into the pie crust.
Place in your refrigerator for 20-30 minutes.
Remove from the fridge and top with the remaining Cool Whip. Sprinkle with the remaining toffee chops and then drizzle with chocolate fudge sauce.
Notes
The pie crust may be difficult to remove from the dish when first taken out of the fridge. Allow it to sit out for a few minutes before slicing. Use a pie server for easier removal.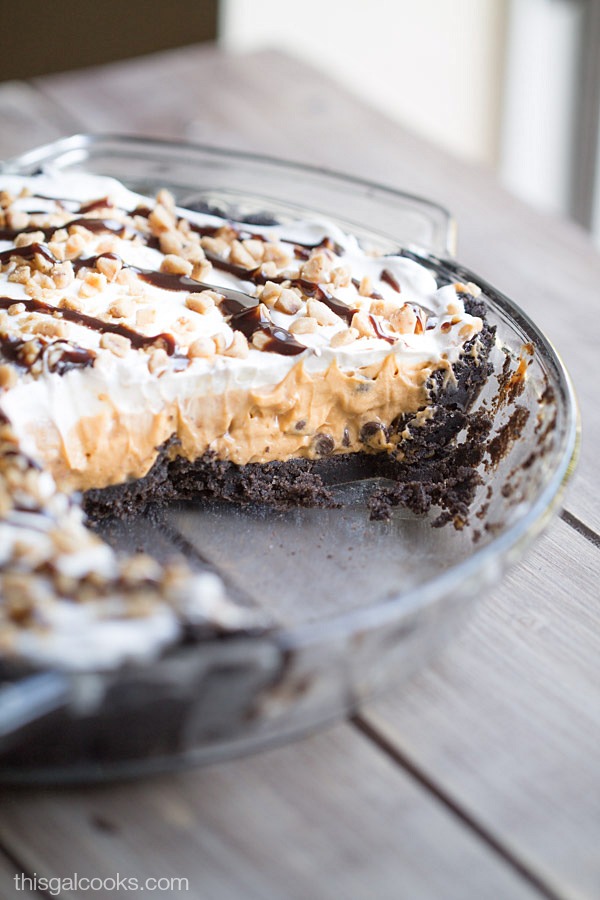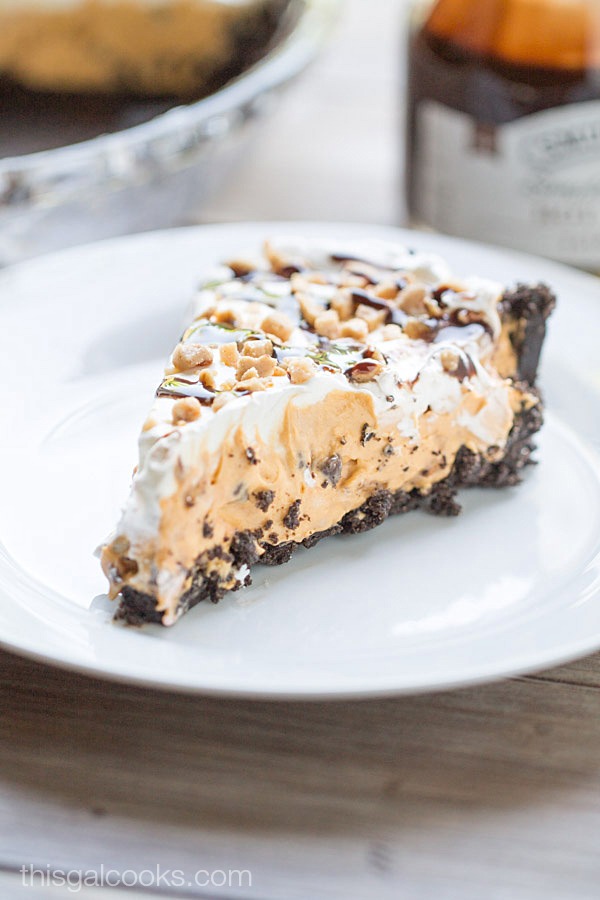 HUNGRY FOR MORE?
Butterscotch recipes from my favorite bloggers.
Butterscotch Ginger Molasses Cookies from Blahnik Baker.
Butterscotch Peanut Butter Bars from Averie Cooks.
Cashew Butterscotch Pudding Cookies from Crazy for Crust.
My Pumpkin Spice Bars with Bourbon Butter Glaze are made with butterscotch chips.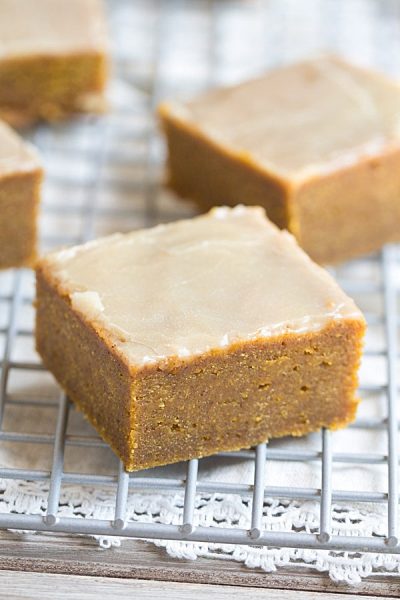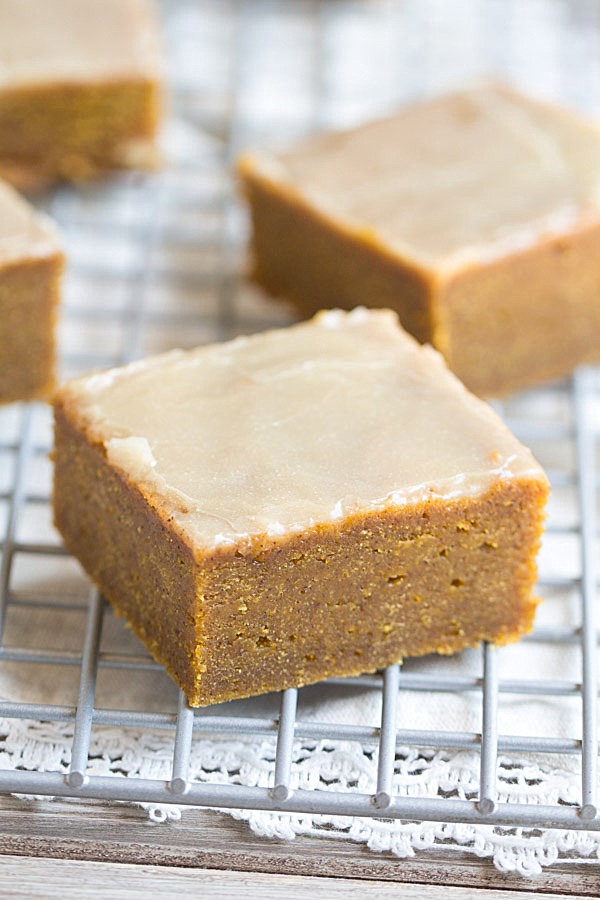 These Butterscotch Pumpkin Muffins are a reader fav.