Bushwacker Cocktail from Call Me PMc
Good morning and Happy Tuesday! I'm happy to have Paula from Call Me PMc taking over my blog today while I'm in Atlanta for work! Today Paula will be sharing this fabulous Bushwacker Cocktail!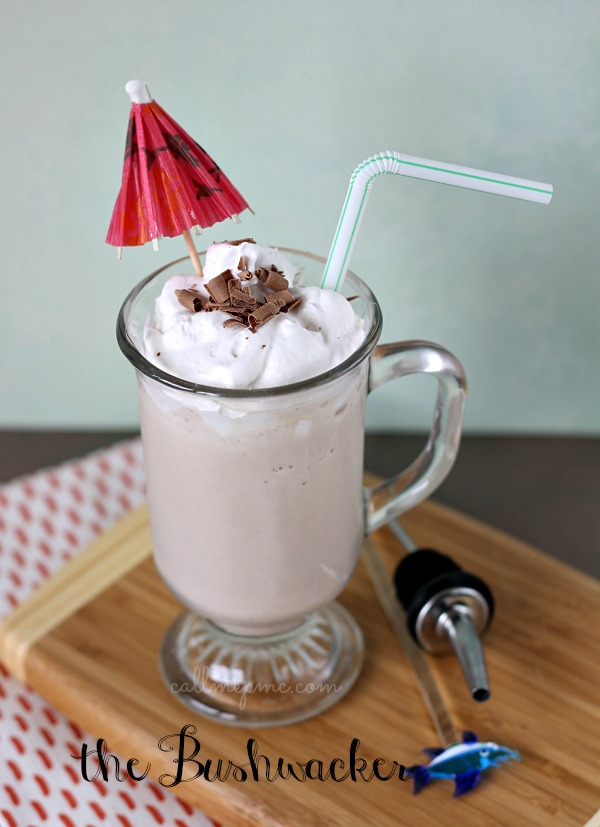 Hi there! I'm Paula from Call Me PMc  This is my sweet family. They keep me busy. They make me laugh. They drive me crazy at times! I share it all with you at Call Me PMc where I cook easy-to-repare recipes for busy families, create fun crafts and DIY projects and share it all with you guys! I would love for you to follow on Facebook, Twitter, Pinterest, Bloglovin or Google+.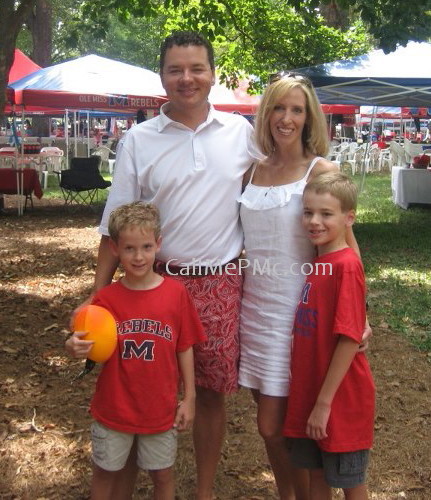 One of the things I like about blogging is the camaraderie between fellow bloggers and the willingness to help each other out. Julie has helped me with more questions about blogging than I could list here. She even helped me with my move from Blogger to WordPress and designed this rad site! Do you like it? I just love the fun colors and circles! When Julie needed a couple of guest posters for her blog, I was happy to help!
One of my very favorite cocktail recipes is the Bushwacker. Now, if you live on the Alabama coast, you're very aware of this 'adult milkshake'. We vacation either in Destin, FL or Orange Beach, AL each year. This year we stayed in Orange Beach for a week (and enjoyed every second of it!). I even wrote a post reviewing all the restaurants we tried. To be honest, I tried to have a Bushwacker at as many of those restaurants as I could! It's to Orange Beach what the Hurricane is to New Orleans. So really, it is like a adult milkshake, it has ice cream for heaven's sake which makes it perfectly acceptable to have for brunch, lunch, snack especially if you're on vacation!
The restaurant variety of the Bushwacker uses full fat ice cream. I do try to lighten it up when I can and used frozen vanilla yogurt in my recipe. Frankly, I couldn't tell the difference. You can also leave off the Bacardi 151 topper if you don't want it strong (but I don't know why you would!).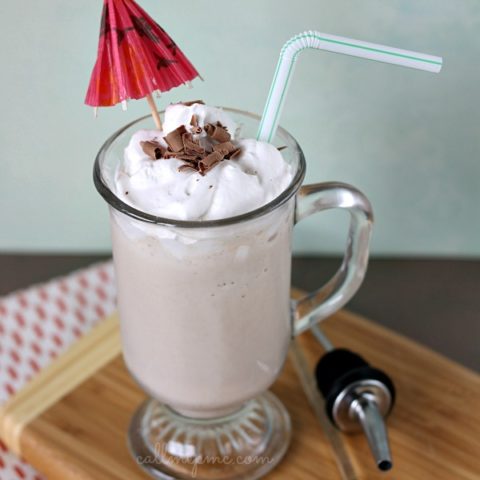 Bushwacker Cocktail from Call Me PMc
Ingredients
1 oz light rum
1 oz coconut rum
1 oz Kahlua
1 oz Bacardi 151
1 scoops vanilla ice cream
½ c 2% milk
cool whip, optional garnish
Instructions
In a blender, add all ingredients except 1 oz Bacardi 151. Blend until smooth but still thick. Pour into a glass. Top with 1 oz of Bacardi 151. Top that with a big scoop of cool whip, if desired. Cheers!
I hope you enjoy this fabulous cocktail! Cheers!