4th of July Yarn Wreath
Next week is the 4th of July. I don't have a lot of 4th of July decor, besides a couple of flags, so I wanted to make something nice for our front door. I decided to make a wreath. So I browsed Pinterest until I found a few wreaths to use as my inspiration. My wreath was inspired by two specefic wreaths, one posted by The Cellar Door Stories and the other posted by Landee See Landee Do. This took a little while to do, mostly because it took so long to wrap the yarn around the wreath base. I think it turned out pretty good and what's great is that it can be used for other patriotic holidays such as Veterans Day and Memorial Day.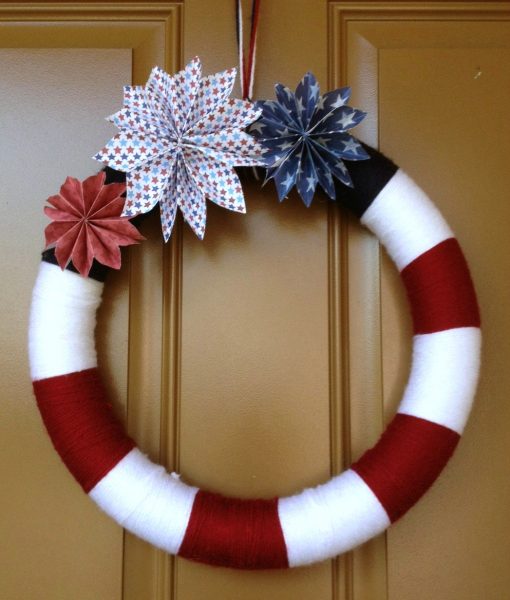 What you will need:
1 wreath base (I used foam)
Red, white and blue yarn
Card stock (4th of July style or colors)
Hot glue gun
Stapler
Scissors
Directions:
1. Wrap the yarn around the wreath base, alternating colors.
2. Make the card stock flowers. Here is a tutorial on how to make them.
3. Affix the flowers to the wreath with hot glue.
4. Hang on your front door, securing to a wreath holder with ribbon or yarn.