30 Delicious Recipes for Shrimp Lovers
Happy Tuesday! Today I'm over on Parade Community Table sharing 30 Delicious Recipes for Shrimp Lovers.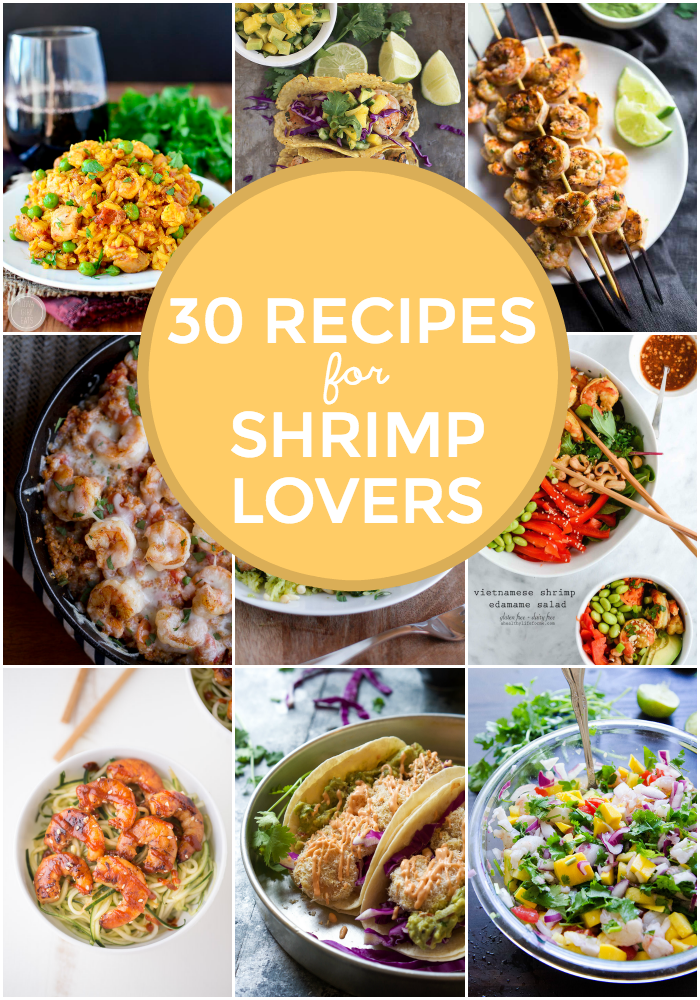 If you're a shrimp lover like me, you will love these recipes! There are many unique creations as well as spins on traditional favorites.
I grew up (and still live) in sunny Florida. In Florida, there is an abundance of fresh gulf shrimp. Whenever my family and I would go out to dinner, I always ordered a meal that came with shrimp and my other most favorite seafood item, scallops. When we would cook seafood at our house, we would visit the local grocery store or fish market and bring home fish and shrimp.  There isn't much that beats biting into a delicious, perfectly seasoned plump shrimp.
Some of my favorite ways to cook with shrimp is to marinate it in tequila lime marinade, grill it and then use it in shrimp tacos. I also love using it in pasta dishes. Shrimp actually pairs well with red or white sauces.
Whatever your favorite method of cooking with shrimp is, you're sure to find a great recipe to try in this collection I'm sharing at Community Table. You can find the collection here >> 30 Delicious Recipes for Shrimp Lovers.
Great news! I've started a new blog focused on delicious recipes for a happy, healthy life. Come visit me on Small Green Kitchen. I've already shared 3 delicious healthy recipes and will be sharing more this week!