You know what they say…Breakfast is the most important meal of the day. What comes to your mind when you think of breakfast? Is it the usual eggs, bacon, grits (yep, I LOVE grits – it comes with growing up in the south) and toast with a glass of orange juice or is it something fancier such as an omlette, quiche, biscuits and gravy or pancakes? PANCAKES. Pancakes are made quite often in my household. My boyfriend LOVES them. Quite often I will hear him state "I want pancakes" and since it's hard to make me say no to pancakes, I often agree to make them. 
What I am going to share with you today is a recipe for Chocolate Chip Pancakes. You can see another one of my delicious pancake recipes here. But before you head over to check out those tasty Pumpkin Pie Pancakes, check out these chocolate chip pancakes. I hope you enjoy this recipe!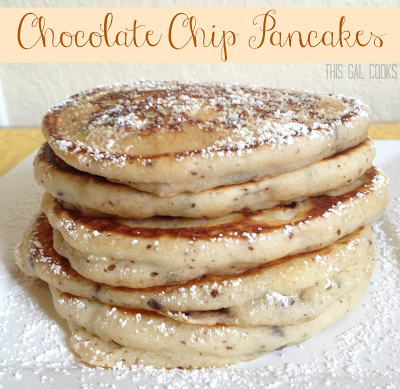 Chocolate Chip Pancakes
recipe for the dough adapted from Better Homes and Gardens New Cookbook
1/4 C Semi Sweet chocolate chips, chopped (use a food processor if you have one)

1 C all purpose flour

1 tbsp sugar

2 tsp baking powder

1/4 tsp salt

1 egg, beaten

1 C milk

2 tbsp vegetable oil

1/4 tsp vanilla
Combine flour, sugar, salt and baking powder in a mixing bowl.

In a separate mixing bowl, combine egg, milk, vanilla and vegetable oil.

Add the milk mixture to the flour mixture and whisk together.

Fold in the chocolate chips.

Pour 1/4 cup of dough for each batch onto greased (cooking spray) non-stick skillet and cook each pancake for about 1-2 minutes per side.

Top with powdered sugar and serve with syrup, if desired.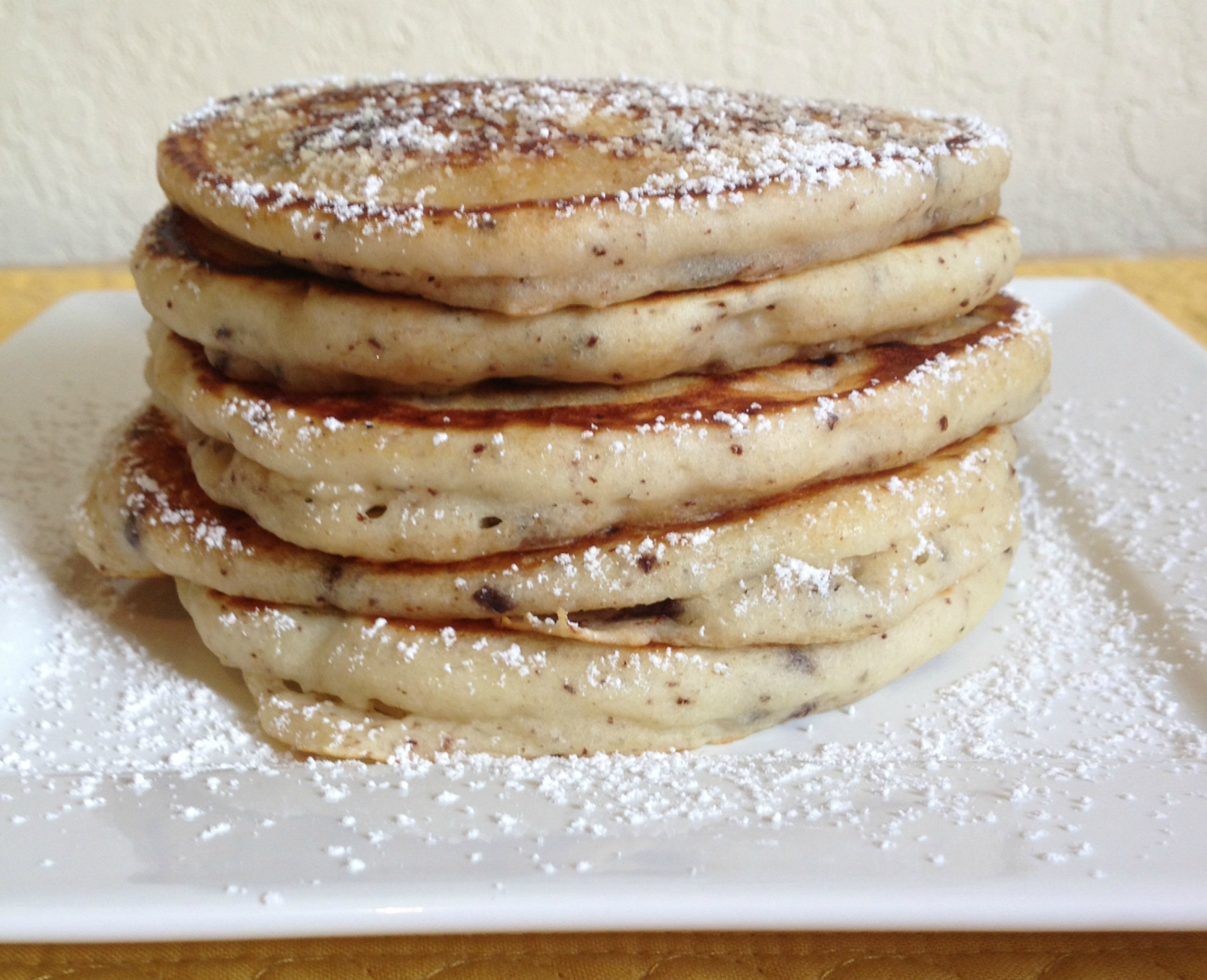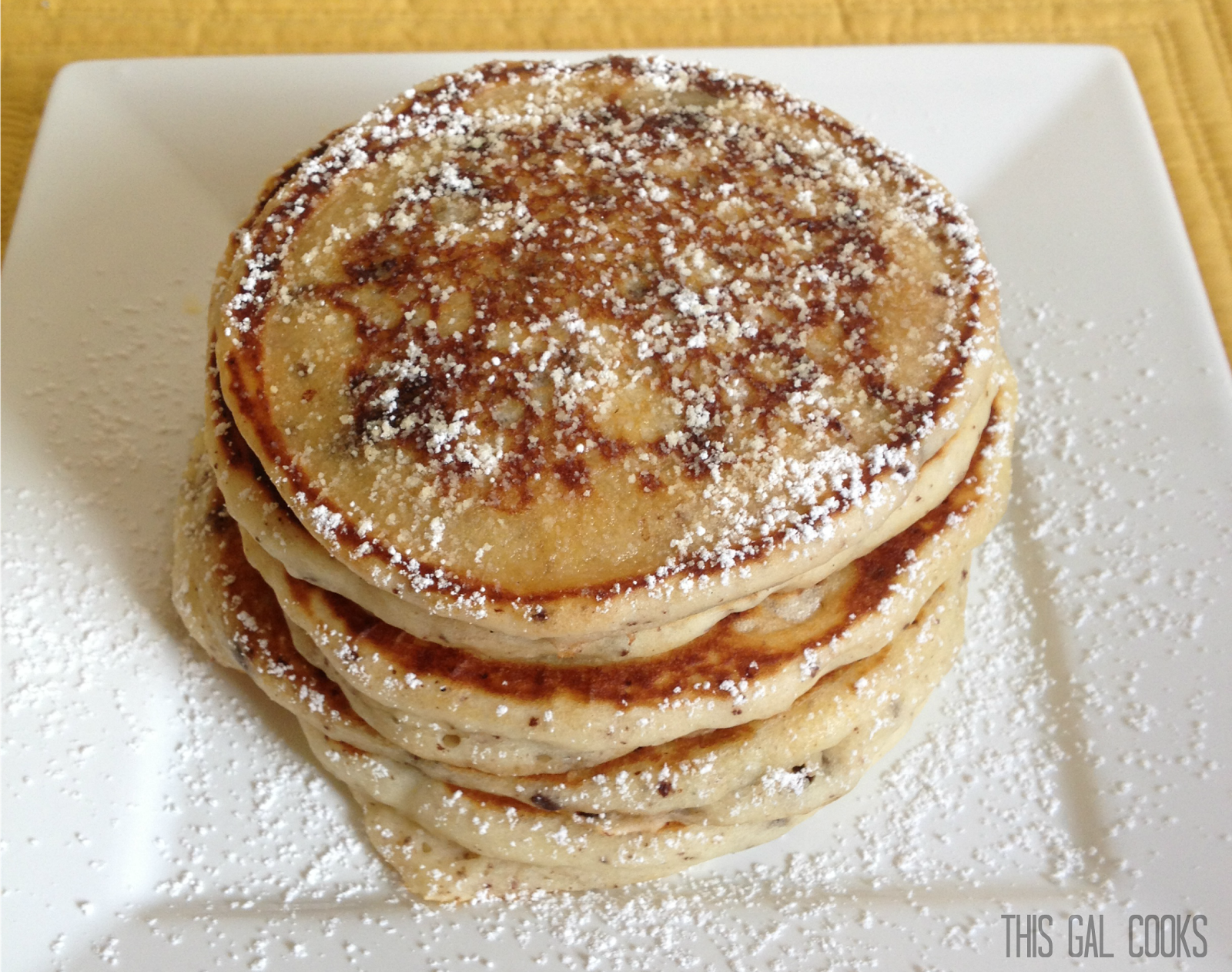 I'd love to hear what you think about this recipe. Leave a comment to share your thoughts!
Often linking up to these great parties.