Vegan Apple Berry Bran Muffins
These Vegan Apple Berry Bran Muffins are full of flavor and nutrients and a healthy way to start your morning!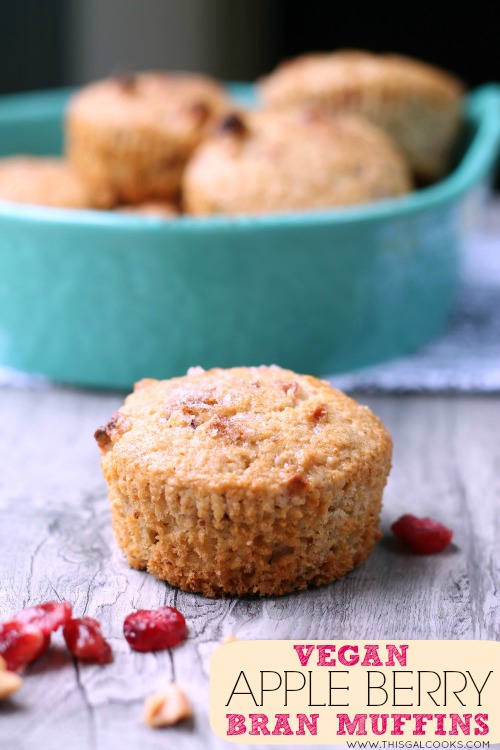 I'm honored to have been selected to create a recipe with NatureBox products on behalf of Burst Media!
Many of you know that I have a love affair with muffins. That love affair led me to create a vegan muffin recipe using the delicious Tart and Tangy Fruit Medley from NatureBox. The Tart and Tangy Fruit Medley consists of dried apples and cranberries. Yum.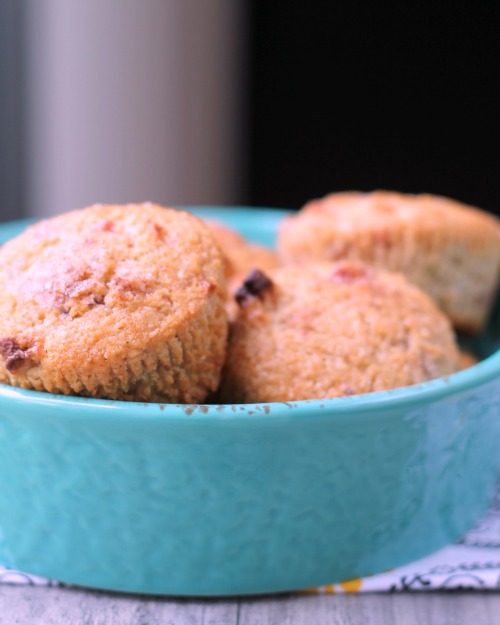 You may be asking yourself "what is NatureBox?" NatureBox is an awesome little subscription service that allows you to discover and enjoy healthy snacks on a monthly basis. What's so awesome about this service? You don't have to leave the comfort of your home to receive delicious, healthy snacks. NatureBox items are shipped to the 48 continental United States as well as FPO/APO addresses and PO Boxes. I'll admit, it was super awesome to receive a box packed with healthy goodies via mail. It pretty much made my evening full of awesomeness after receiving the package when I arrived home from a long day at work.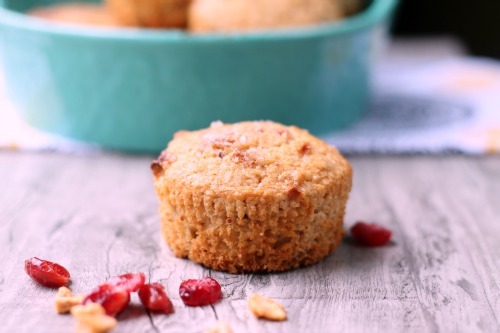 You can purchase NatureBox items for yourself, your friends, your family, for holidays, special occasions and just for the heck of it because they are so darn good and healthy. Oh did I mention that NatureBox products are healthy? All NatureBox products are made from wholesome ingredients that are even nutritionist approved! You won't find any scary High Fructose Corn Syrup, partially hydrogenated oils, trans fat, artificial flavors, colors or sweeteners in NatureBox products! Want to learn more and order a box for yourself? Head to the NatureBox website to get started. Right now, you can get 50% off your first order with promo code SUMMERSNACKS
How about some muffins? How about some vegan muffins? Don't be scared of the word vegan. There are some delicious vegan treats out there. Animal products aren't the only things that produce great tasting eats. To make these vegan, I used rice milk, canola oil and egg replacer. All of these items can usually be found at your local grocery store. I hope you enjoy this recipe!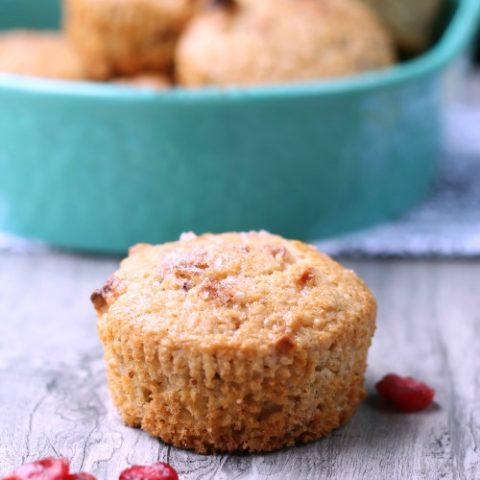 Vegan Apple Berry Bran Muffins
Yield: 12 muffins

Prep Time: 15 minutes

Cook Time: 20 minutes

Total Time: 35 minutes

adapted from How To Cook Everything Vegetarian by Mark Bittman
Ingredients
3/4 C NatureBox Tart & Tangy Fruit Medley, chopped
1/2 C orange juice
3 tbsp canola oil
1 C all purpose flour
3/4 C rice milk
1 C oat bran
3 tsp baking powder
1/2 C granulated sugar
1/2 tsp salt
1 1/2 tsp egg replacer
2 tbsp water
Cinnamon and Sugar (I used Trader Joes Cinnamon/Sugar grinder)
Instructions
In a small sauce pan, heat the orange juice over medium low heat. Add the dried fruit, turn off the heat and let sit for 10-15 minutes or until the fruit has soaked up most of the juice.
Mix the flour, sugar, oat bran, baking powder and salt together in a mixing bowl.
In a small bowl, whisk together the egg replacer and the water.
In another mixing bowl, whisk together the rice milk, egg replacer mixture and canola oil.
Make a welt in the center of the dry ingredients and pour the wet ingredients into the welt. Carefully mix together with a spoon until well blended and lumpy.
Fold in the dried fruit and any orange juice that may be left in the pot.
Spoon the batter into lined muffing cups until each cup is about 2/3 full. Sprinkle the tops of the muffin batter with cinnamon and sugar.
Bake at 400 for 15-20 minutes or until the tops are lightly browned and a toothpick inserted into the center of a muffin comes out clean.