Sugar Coated Pecans
Fall is quickly approaching us and it's time to making all of those tasty fall recipes. Last night I decided to make a batch of sugar coated pecans to send to my foodie pen-pal and to one of my bloggy friends. Of course, there will be enough to keep some for myself. These pecans are so tasty, I had to make sure there were enough to keep a few. 
I got this recipe from a gal I used to work with. I made them for Thanksgiving and for Christmas last year. They were a hit with everyone from my 3 year old nephew to my boyfriends 92 year old grandad. You'll love this recipe so be sure to save it for future reference!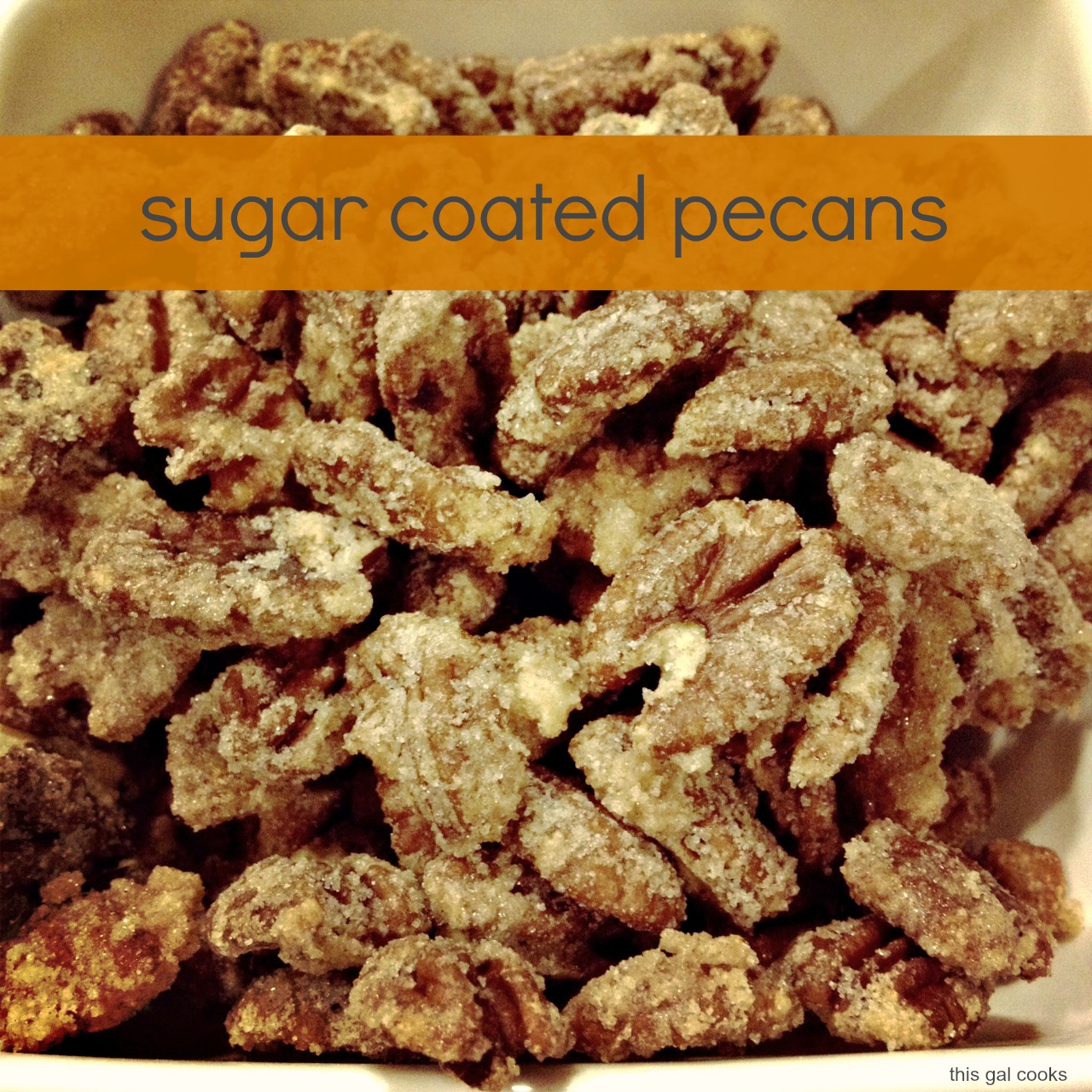 Ingredients
1 lb of pecan halves
1 egg white
1 C white sugar
1 tbsp water
3/4 tsp salt
1/2 tsp ground cinnamon
Directions
1. Preheat oven to 250
2. In a mixing bowl, whisk together the egg white and water until frothy.
3. In another mixing bowl, whisk together the sugar, salt and cinnamon.
3. Add the pecans to the egg mixture and coat evenly. Add the pecans to the sugar mixture and coat evenly.
4. Grease a baking sheet and lay the pecans flat on the baking sheet.
5. Bake at 250 for 1 hour, mixing every 15 minutes.
Enjoy