Strawberry Lime Mint Spritzers + Fruttare Bars

These perfect for summer Strawberry Lime Mint Spritzers are made with crazy good Strawberry Fruttare Bars, fresh lime juice, mint and club soda. So simple and so tasty!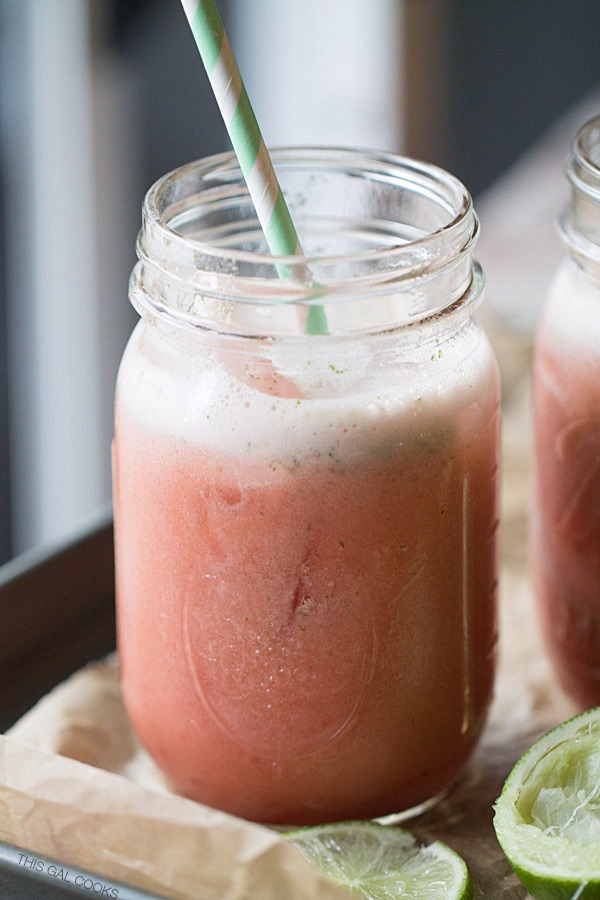 I grew up in Florida. In case you missed the news flash, Florida is hot pretty much all year long. Summertimes are brutally hot and humid.
Brutally hot and humid days desserve cool treats and cool treats are just what my brother and I got when we were growing up. Ice cream, fruit bars, popsicles, those were a few of our favorite treats! My favorite frozen fruit bars were the cherry and strawberry flavors – anything red was for me. To this day, my go to color for frozen fruit bars are the red ones. Luckily, Fruttare makes excellent fruit bars that are actually made with real fruit and fruit juice!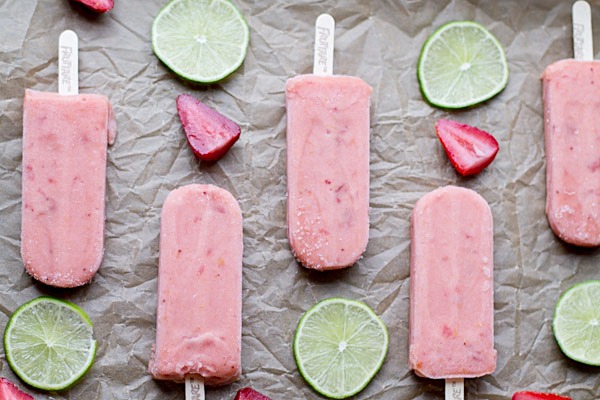 I had this silly habit when I was a kid. I liked to let my ice cream or fruit bars melt and then slurp up the liquid. I'm not sure what the reasoning behind this method was. But I'm sure it had to do with the flavor of the frozen sweet treat tasting better to me when in its melted state.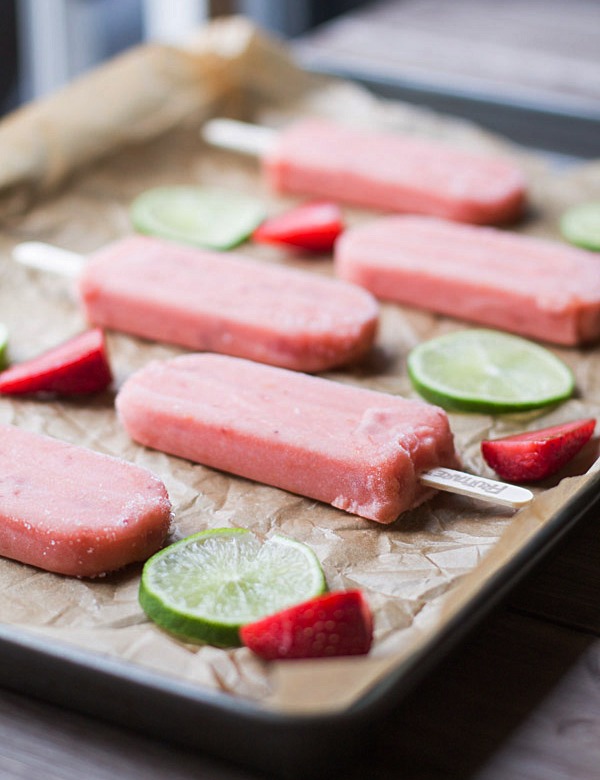 Fast forward a few years, give a gal who likes to cook a box of tasty strawberry Fruttare bars and you have one tasty recipe waiting to happen. After I picked up a couple boxes of Strawberry Fruttare bars from my favorite grocery store, I got to thinking, why don't I put to use my former love of melted frozen treats and make something tasty with the Fruttare bars? So I used some of the Fruttare bars to make these tasty Strawberry Lime Mint Spritzers.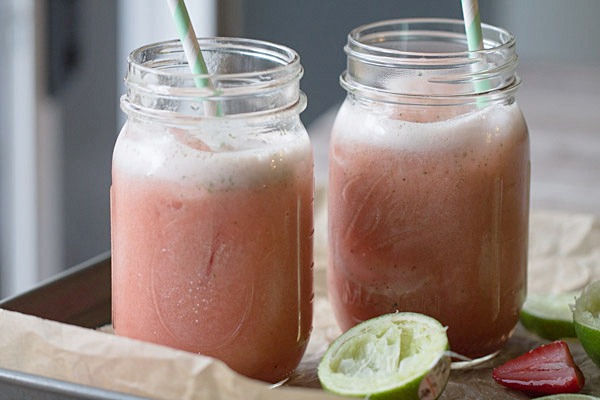 Enjoy one of these spritzers and a Fruttare bar on a hot day. Not a fan of strawberry? Want to venture into other flavors? Fruttare bars come in a variety of tasty flavors including Mango, Black Cherry (why couldn't I find this flavor?!), Peach & Milk, Lime and Pineapple. You can eat 'em right out of the box or make fun drinks with them like I did!

Strawberry Lime Mint Spritzers
Yield: 2

Prep Time: 5 minutes

Total Time: 5 minutes
Ingredients
6 frozen Strawberry Fruttare Bars
1 C club soda
1/2 to 1 tbsp fresh chopped mint (add more or less, depending on how much mint flavor you love)
2 tbsp fresh lime juice
Instructions
Add all ingredients to a blender. Blend until liquified. Pour over ice into 2 12 oz glasses.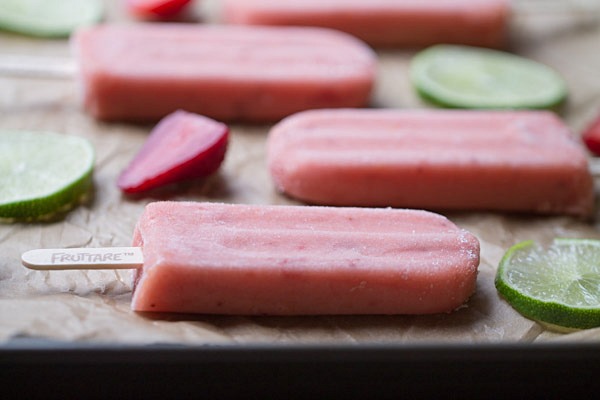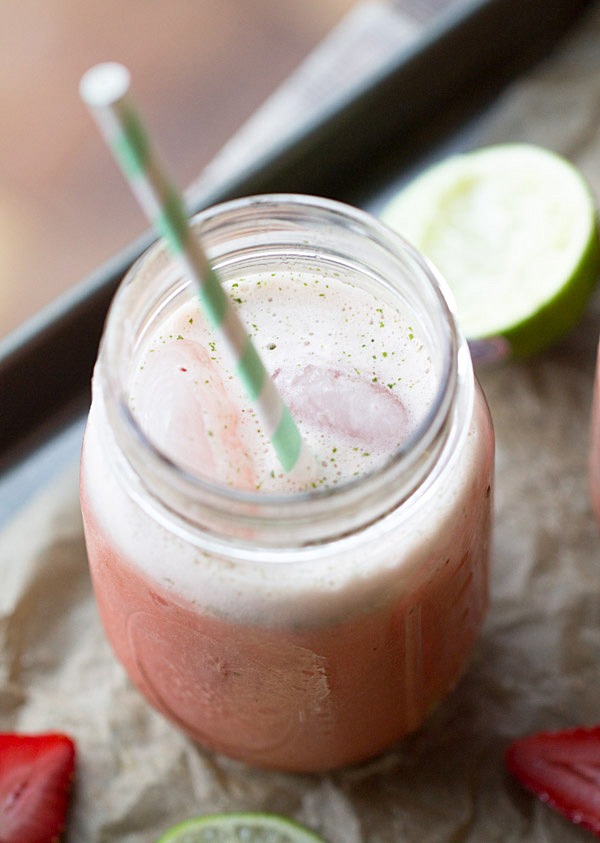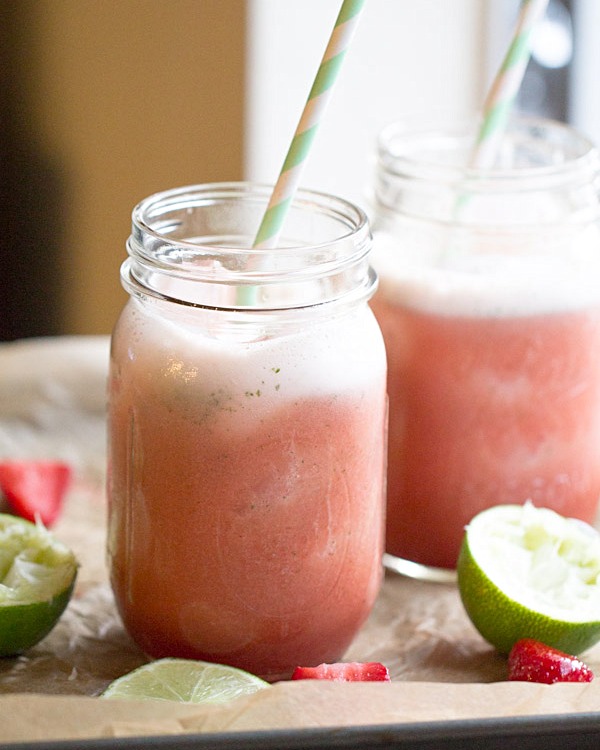 I was selected for this opportunity as a member of Clever Girls Collective and the content and opinions expressed here are all my own.