Squeegee Art
On Thursday, I had the pleasure of guest posting over at Cheap Crafty Mama. I decided to do a tutorial on Squeegee Art.
I've always been a huge fan of abstract art. Some of my favorite forms of abstract art are Surrealism and Cubism. Dali and Picasso are two of my favorite artists. If you're ever in St. Petersburg, Florida, go to the Dali museum. Take the tour with a tour guide. You won't regret it. The museum is fantastic and it's in a beautiful city that is close to the beach!
This project that I did is considered abstract art. I used a canvas panel, acrylic paints and a squeegee to complete this painting. This painting is actually the third that I have done using this method. You will find that this is a super easy, fun painting project that you can do by yourself or with your kids. All you will need are the following items:
Paint in colors of your choice
A squeegee
Canvas
Paper towels for any cleanup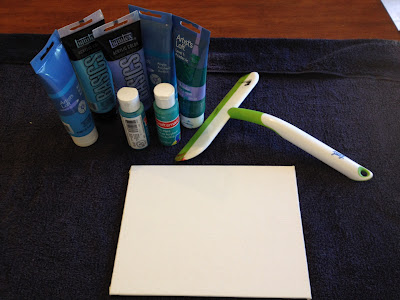 1. Put a few dollops of paint on your canvas. They don't have to be in any particular location or order. Just put them wherever you like.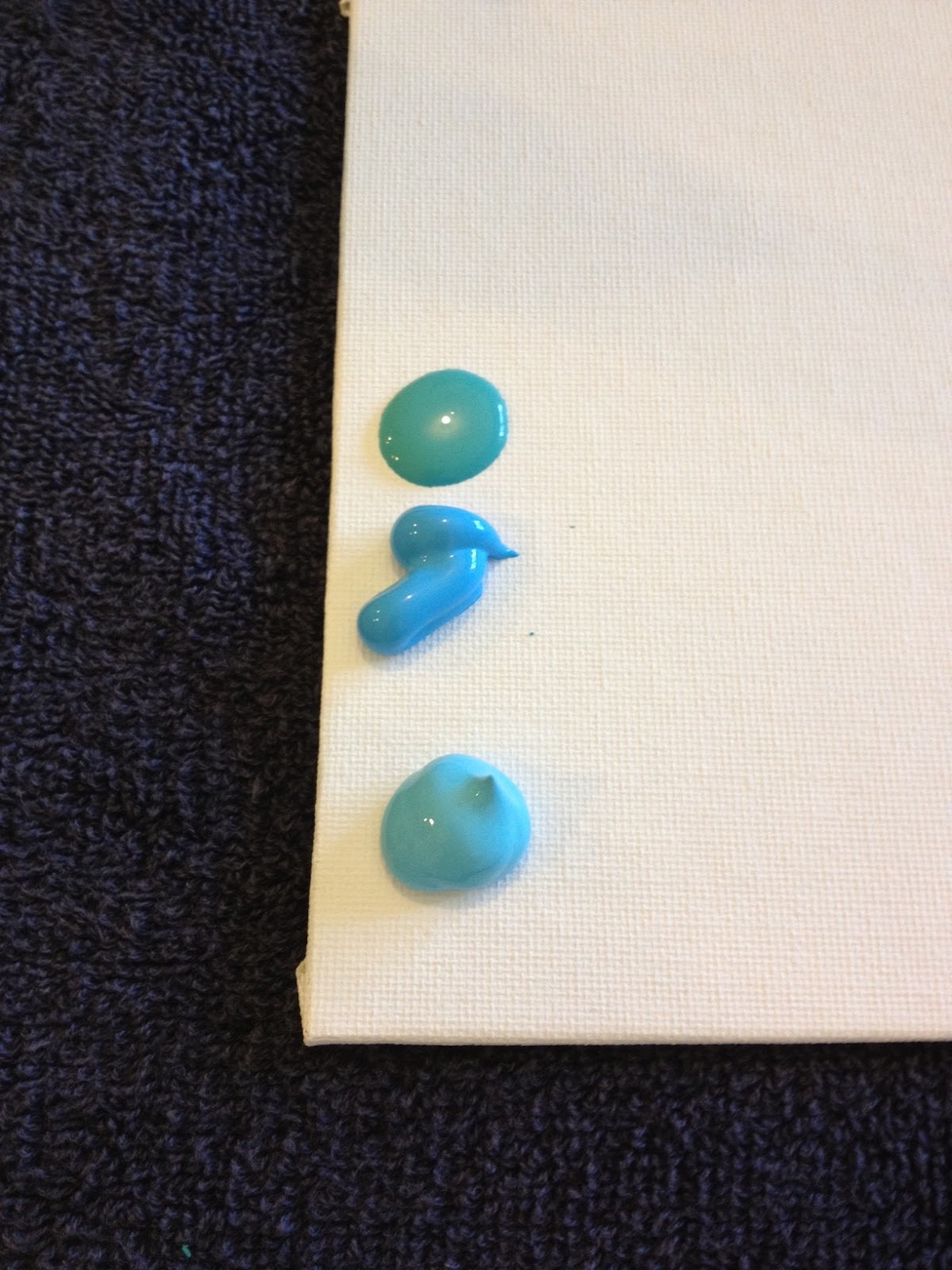 2. Take your squeegee and place it against the canvas.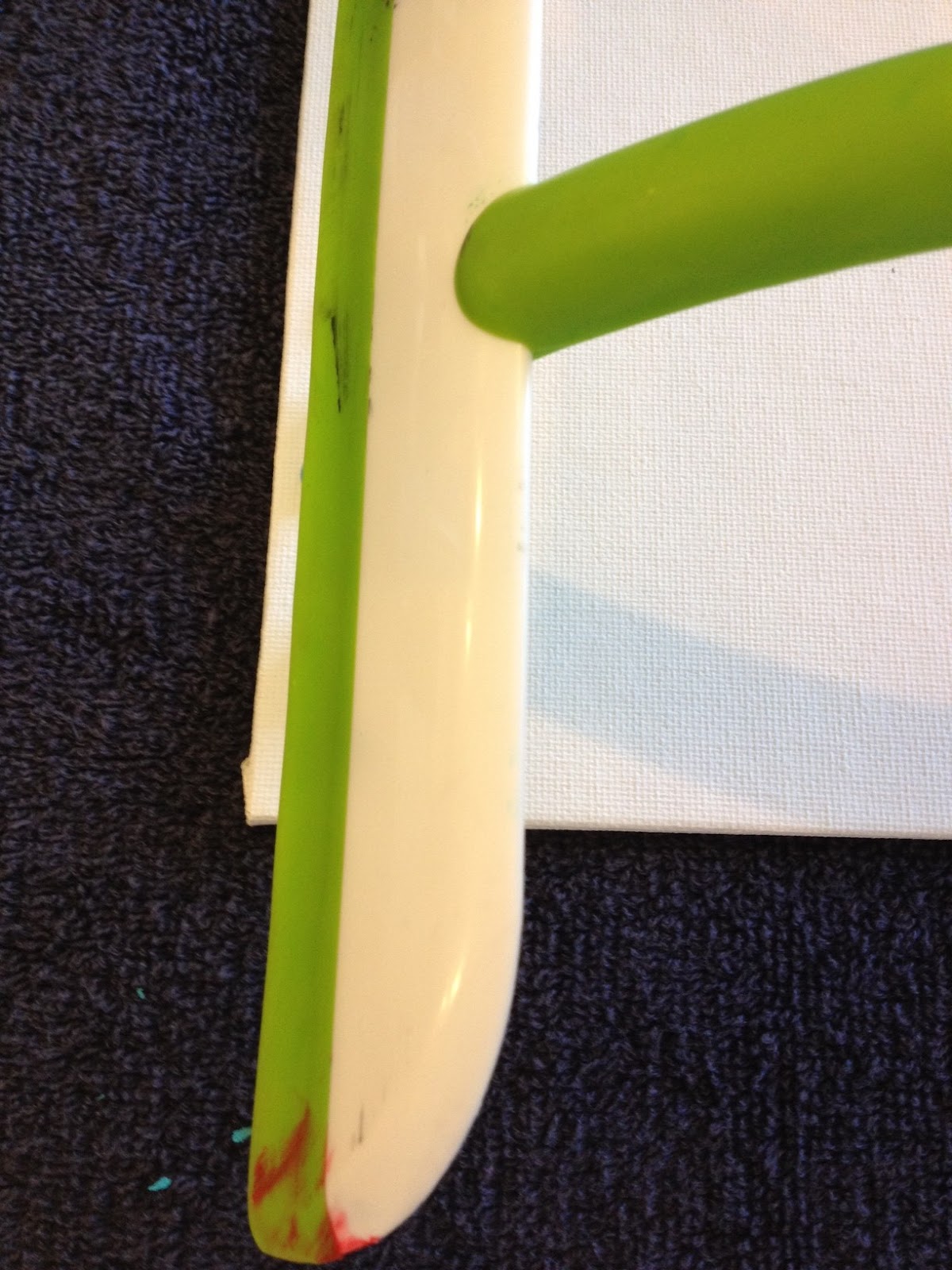 3. Slide the squeegee across the canvas.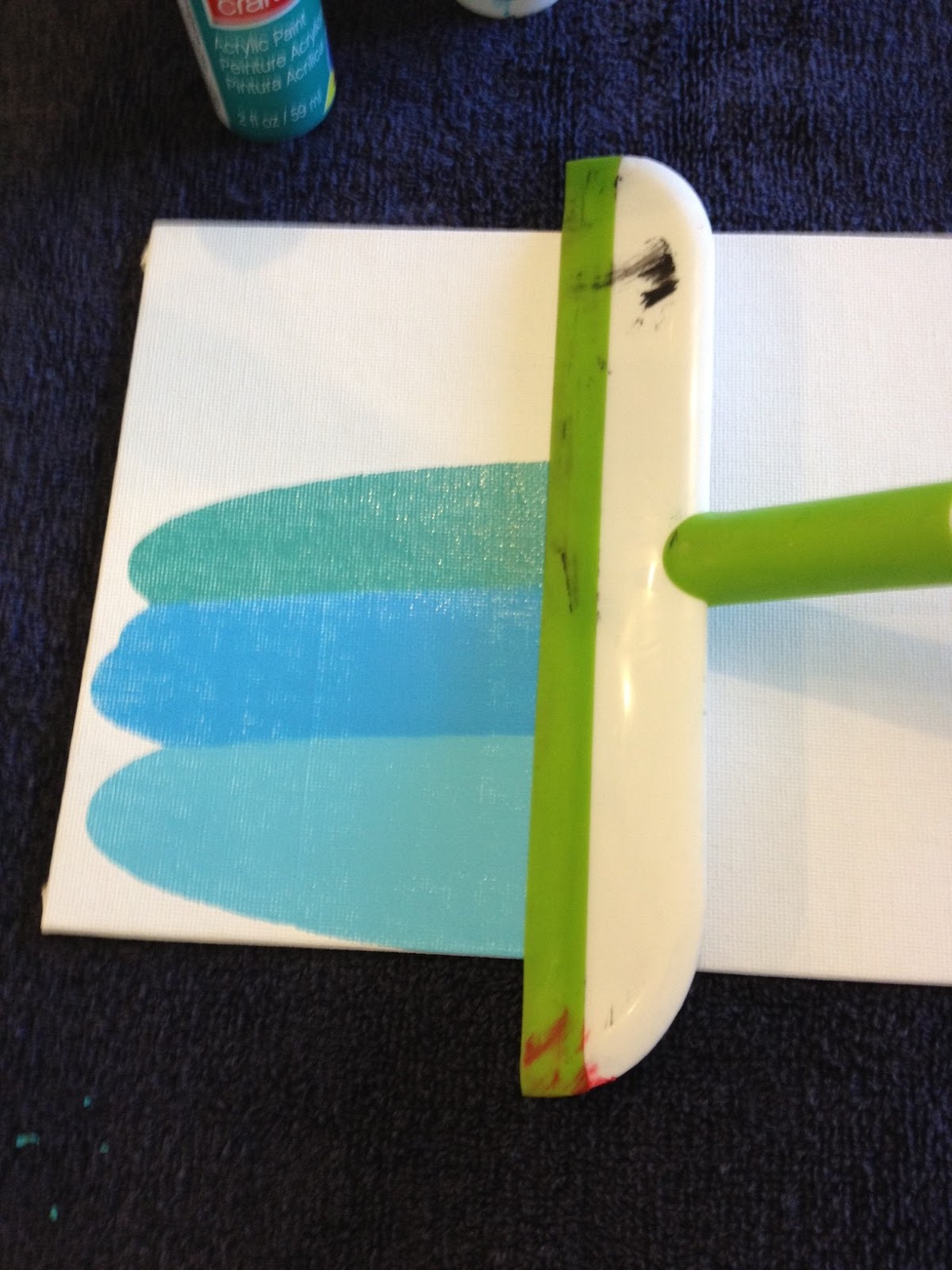 4. Continue to add drops of paint onto your canvas until you get a look that you desire. Place drops of paint in different locations on the canvas so you can get the color all over the canvas. You can even slide the squeegee in different directions for different effects.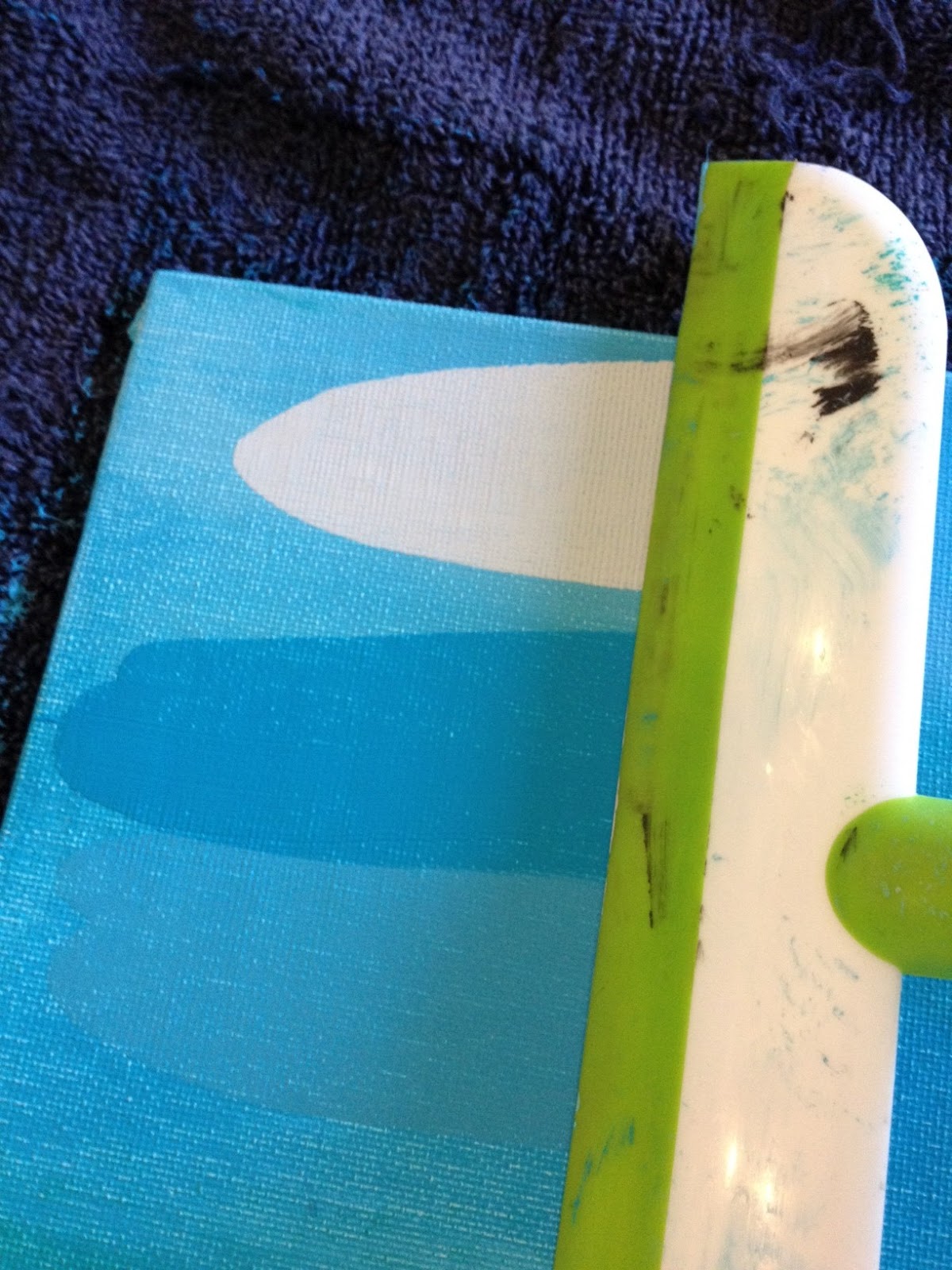 5. Placing these blue drops of paint at the top of the canvas, will create an effect as seen in photo two of the below collage. Placing the green drops of paint in the middle of the canvas will create an effect as seen in photo three of the below collage.

6. This is what the finished product of my squeegee paint canvas looks like. I used some museum putty to attach it to the front of this frame that I got at a thrift store.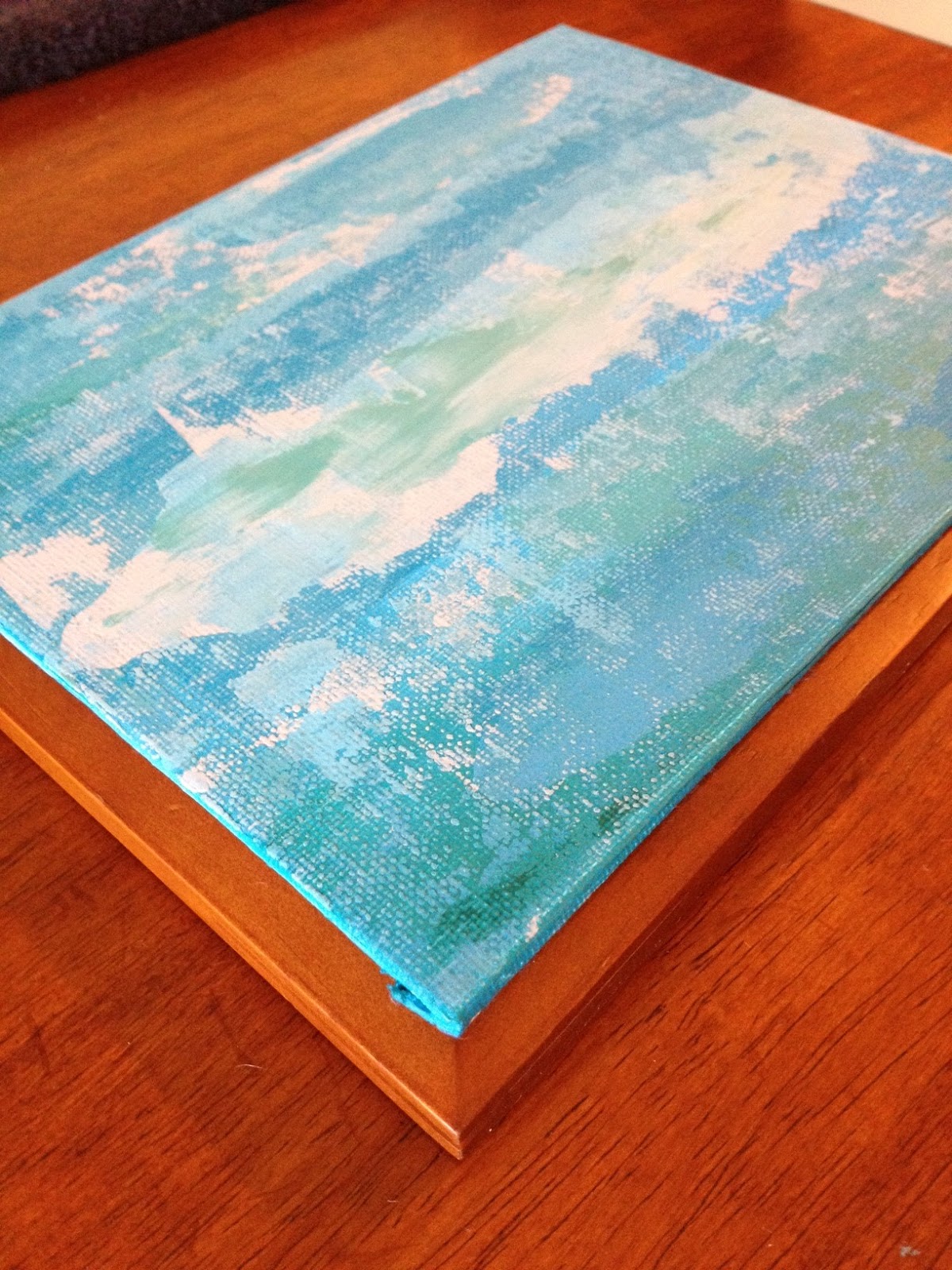 I placed it on the console table in our front room. This room has a beachy feel to it so it looks great in the room!