Spicy Crab and Corn Chowder
Fall is coming so you'll need a good chowder recipe to keep you warm and satisfy your belly. Meet Spicy Crab and Corn Chowder.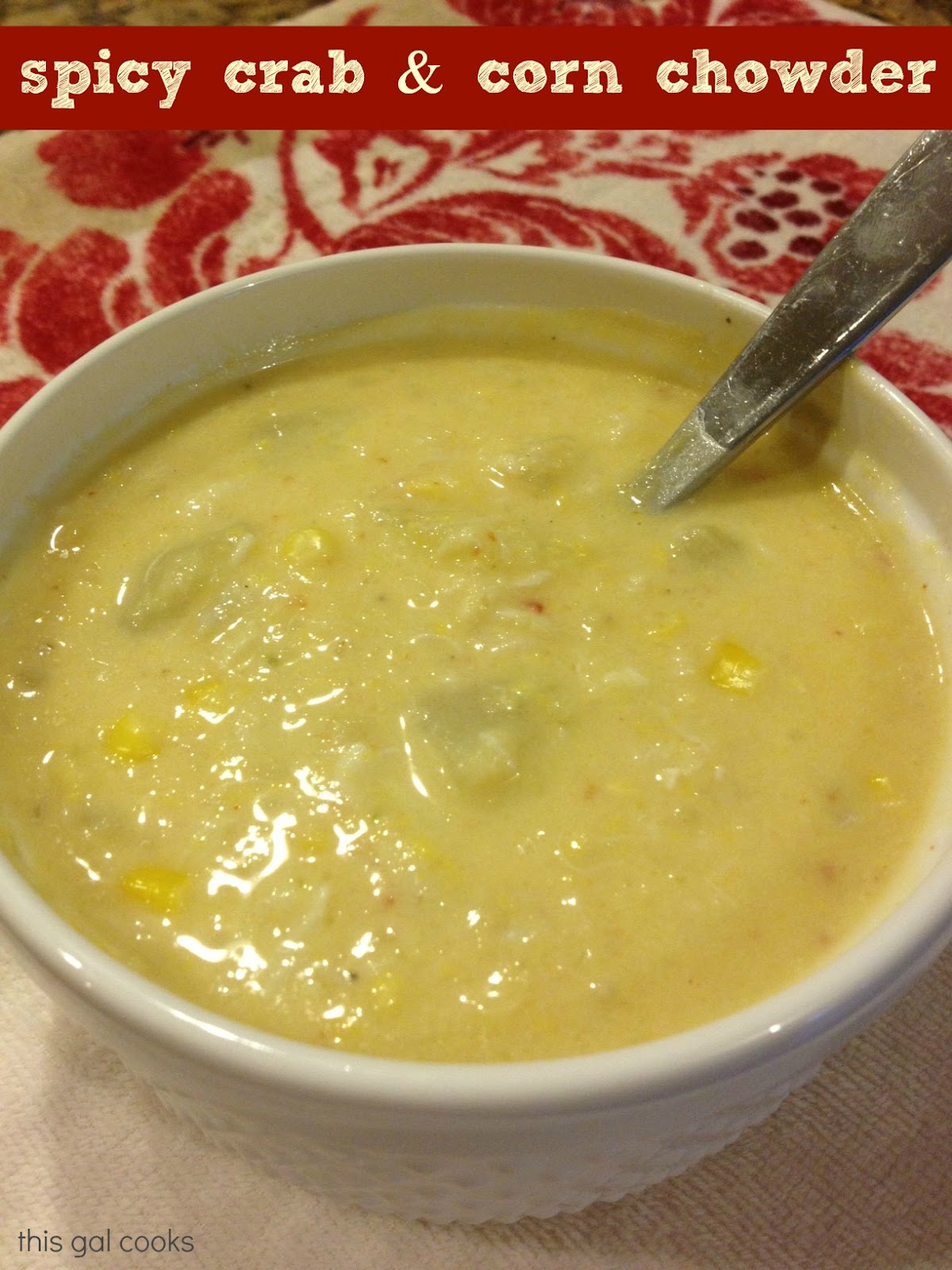 I'm in love with chowders. Clam Chowder, Crab Chowder and Corn Chowder are my favorite types of chowder. After having a bowl of delicious Corn Chowder recently at a restaurant in our area, I decided that I wanted to make a corn chowder. Then, earlier this week, I decided that I wanted to make a crab and corn chowder.
My boyfriend and I love spicy foods so I did some research, found a few recipes and put together my own recipe for a spicy crab and corn chowder. This recipe has a nice bite to it but it isn't too spicy. I used fresh lump crab from my grocers seafood section (the crab comes in 8oz containers located in the refrigerated section of the seafood department in my grocery store) so this chowder also had a nice, delightful crab flavor. Don't worry, I didn't catch any of the land crabs that have been roaming our yard in recent weeks.
I hope you enjoy this recipe.
Spicy Crab and Corn Chowder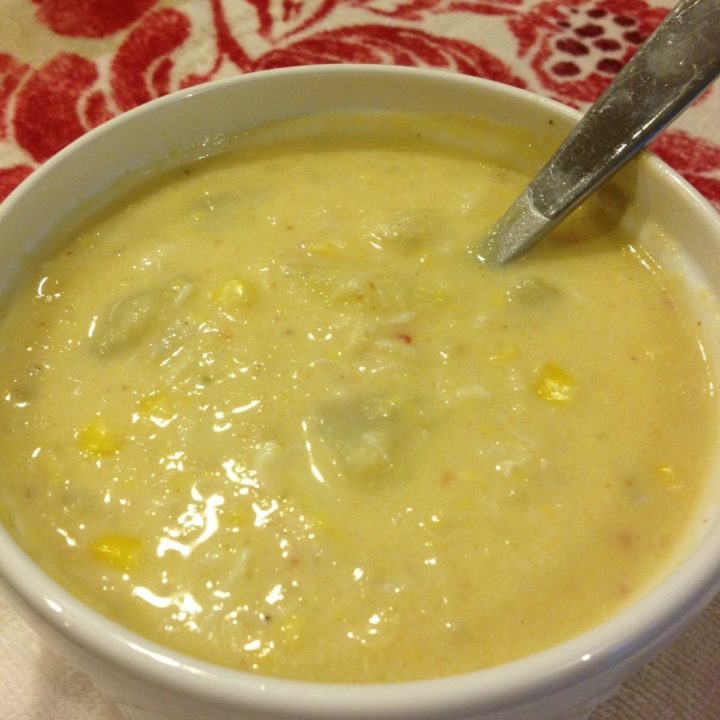 Spicy Crab & Corn Chowder
Ingredients
2 medium jalapenos, seeded and finely chopped
4 cloves of garlic, finely chopped
1 large onion, finely chopped
I combined all of these ingredients in my food processor and chopped them up together.
1 chipotle pepper in adobo sauce, chopped and seeds removed
3 C frozen sweet corn
2 large baking potatoes, peeled, diced and boiled until tender
8oz fresh lump crab meat
2 tbsp butter
1 C of heavy cream
32oz of chicken broth
1 tbsp cornmeal
2 tsp chipotle hot sauce (I used Cholula Chipotle Hot Sauce)
Salt and pepper to taste
Instructions
Melt the butter in a large pot
Add 2 C of the corn and the onion, garlic and jalapenos. Saute until tender
Add the chipotle pepper in adobo sauce, mix well
Add the chicken broth and bring to a boil. Reduce heat and then add half of the cooked diced potatoes and the cornmeal. Puree with a hand puree machine and then strain out most of the solids from the mix.
Add the remaining potatoes, corn and the crab meat. Mix well. Add the chipotle hot sauce and the cream and mix well.
Add the pepper and salt to taste.
Simmer uncovered for 30 minutes.
Serve in bowls.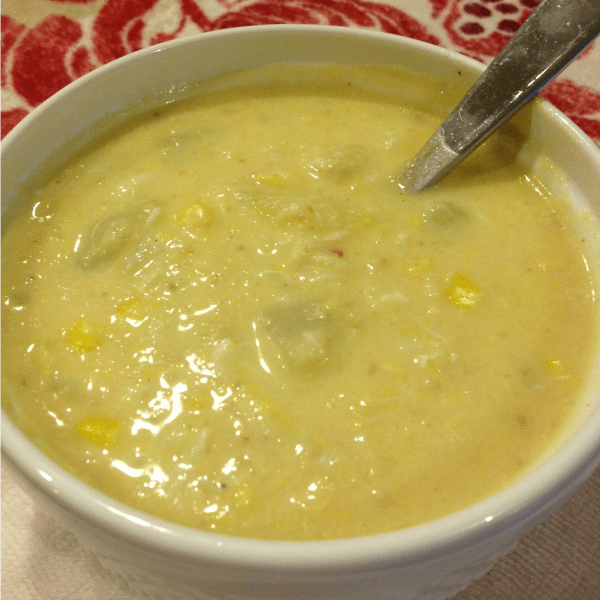 Let's be friends!