Sour Cream Pumpkin Bread
Last weekend marked the beginning of Fall (although, it doesn't feel like Fall in Florida yet) so you know what that means. Pumpkin flavored goodies! A few of my all time favorites are pumpkin cake, pumpkin pie, pumpkin flavored coffee and last but not least, pumpkin bread.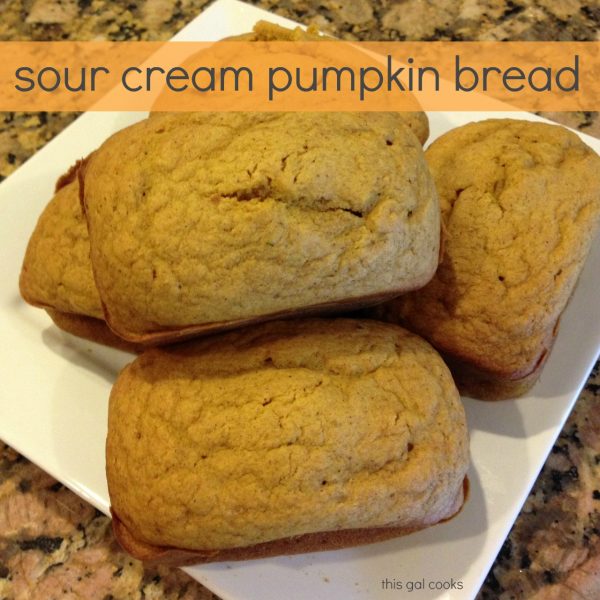 Today I will be traveling to Lakeland to see some of my friends. I decided I wanted to make them some sweet treats and I made a list of what I would make:
 sugar coated pecans, 
chocolate chip cookies (recipe to come), 
banana bread muffins
 (made with my sour cream banana bread recipe) and sour cream pumpkin bread. This pumpkin bread came out very moist and delicious! I am sure that my friends will love it. I hope you enjoy the recipe too!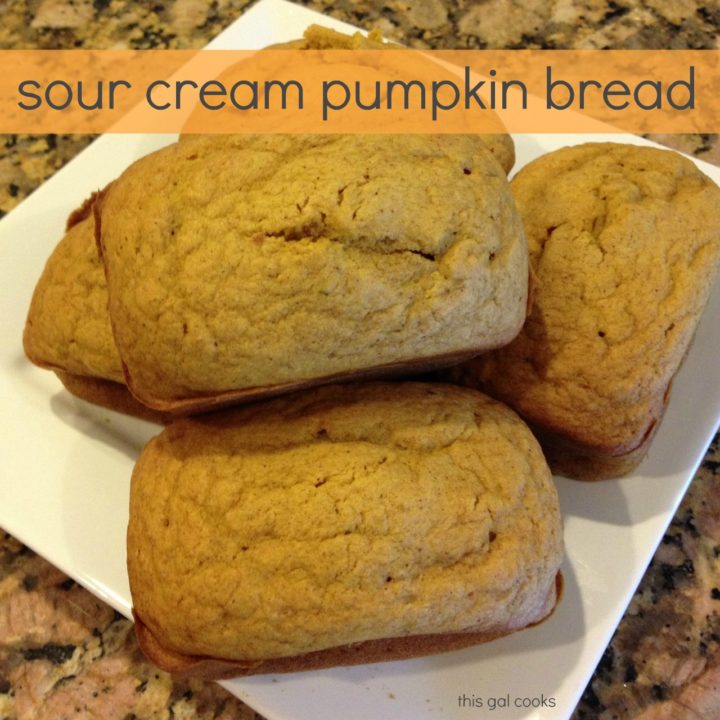 Sour Cream Pumpkin Bread
Yield: 10 mini loaves
Prep Time: 15 minutes
Cook Time: 25 minutes
Total Time: 40 minutes
Ingredients
1/2 C butter, room temp
3/4 C sugar
2 eggs, room temp
1 tsp vanilla
1 1/2 C all purpose flour
1 tsp baking soda
1/2 tsp salt
1 C pumpkin puree
1/2 C sour cream
1 1/2 tsp pumpkin pie spice
Instructions
Preheat oven to 350
In a mixing bowl, cream together the sugar, butter, egg and vanilla
In larger mixing bowl, combine the flour, baking soda, salt and pumpkin pie spice
Gradually mix in the butter/egg mix
Mix in the sour cream and pumpkin puree
Pour into a greased mini loaf pan and bake for 20-25 minutes. If using a different sized baking dish, be sure to adjust your baking time accordingly.