Southwest Pasta Salad Stuffed Mushrooms
I am a member of the Collective Bias®  Social Fabric® Community.  This shop has been compensated as part of a social shopper amplification for #CollectiveBias and its advertiser.
If you're looking for an easy pasta salad recipe, try these  Southwest Pasta Salad Stuffed Mushrooms. They make for one fantastic meatless main dish that's on the table in 30 minutes! Serve slightly warm and topped with melted cheese!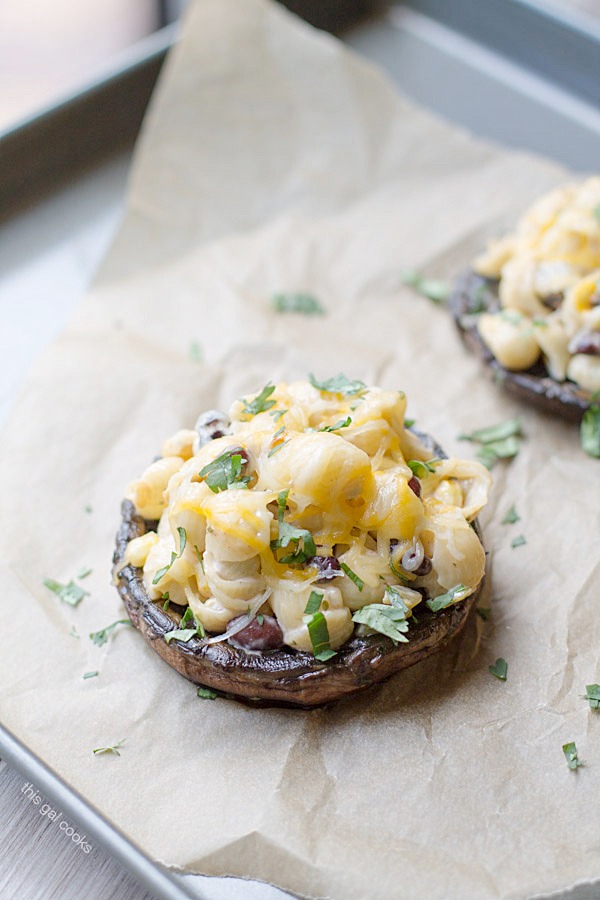 Isn't it funny how our tastebuds change over the years? When I was a kid, I loved mushrooms. I mean I totally LOVED them. I loved them so much that I would eat them raw. Then I gradually grew out of my love for mushrooms and by the time I was starting high school, I hated them. I hated them with a passion. I couldn't even eat anything that a mushroom had touched because I could still taste that mushroom flavor. Ordering a works pizza without mushrooms was a must because picking them off the pizza just wasn't acceptable to me.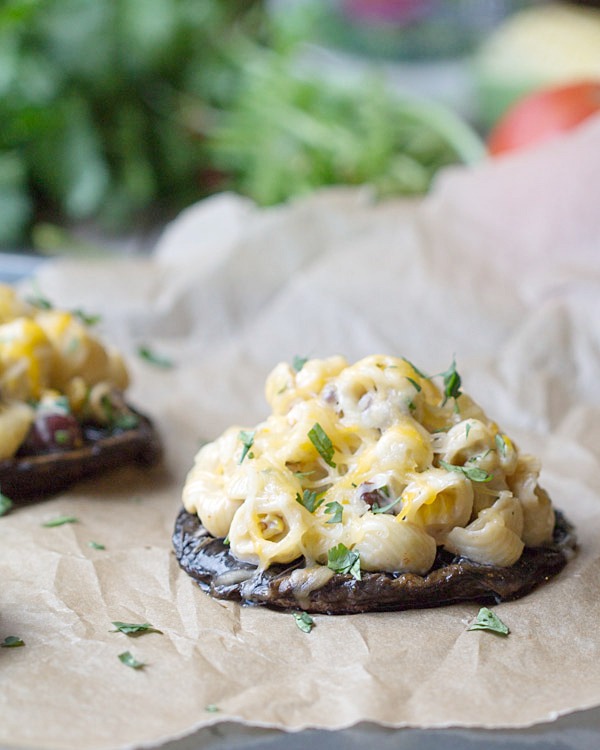 But then fast forward to oh, the year 2006. It was the year that I met Ken. We went on a date to an Italian restaurant and he encouraged me to try a dish with mushrooms. I don't know if I was trying to impress him or what but I decided to jump out of my food comfort zone and order a mushroom dish. I can't remember exactly what it was that I ordered. It was a creamy pasta dish with chicken and mushrooms. It was from Romano's Macaroni Grill so if you know the dish I'm speaking of, let me know below! It was good! This dish caused me to become a mushroom lover again. And it kinda turned me into a stuffed mushroom crazy woman. Not really. But I totally love stuffed mushrooms and can eat them the same way I can eat cookies – one right after the other. Except that I don't feel as guilty when eating stuffed mushrooms.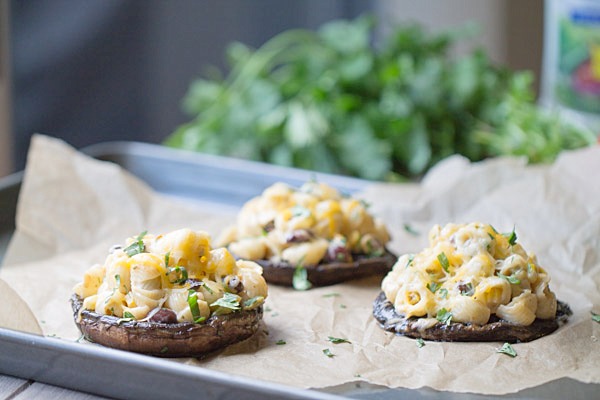 A couple weeks ago, while shopping at Wal-Mart, I came across Kraft Pourables Classic Ranch Dressing. Seriously, the new Kraft Pourables have been reinvented with a new, better taste! The Classic Ranch is now creamier, with more buttermilk and savory herbs!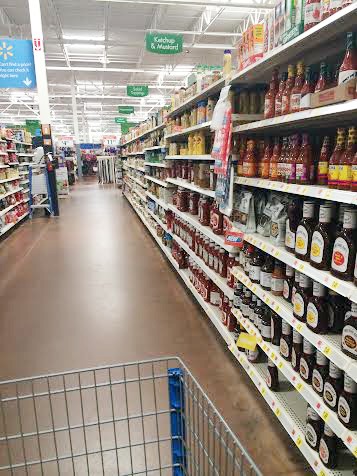 I picked up a bottle and thought about making either an easy skillet meal or a pasta salad recipe with it. Because, you know, #FoodDeservesDelicious ingredients.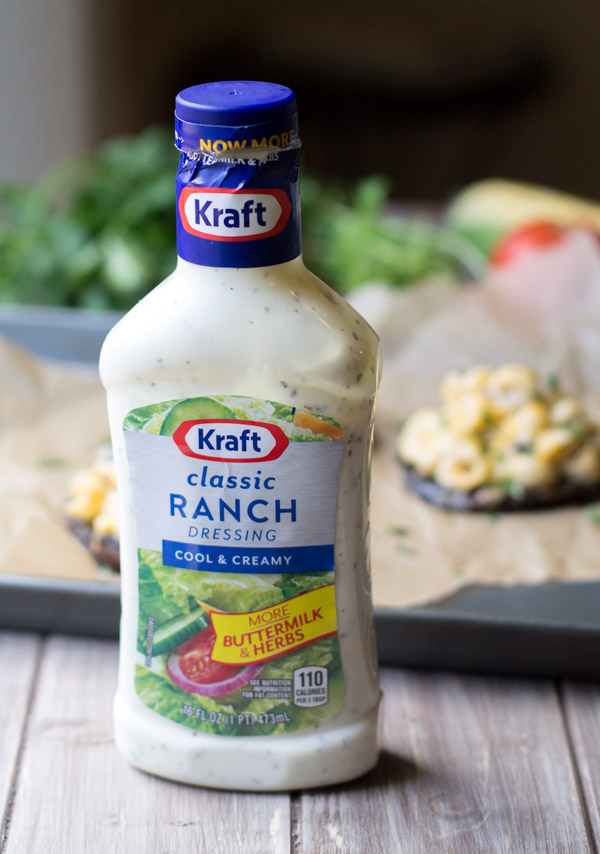 I opted for the pasta salad recipe because it is easier to make and only requires me to use my oven for about 5 minutes. I try to use my oven as little as possible during the summer time. I wanted to kick up the creativity with my pasta salad so I decided to stuff some of it into portobello mushroom caps. Best idea ever! Portobellos are a great alternative to meat and considering that I'm trying to quit eating meat, I figured they would be a great accompaniment to the pasta salad. These Southwest Pasta Salad Stuffed Mushrooms are basically side dish meets main dish. You have the meaty mushroom paired with the delicate pasta salad.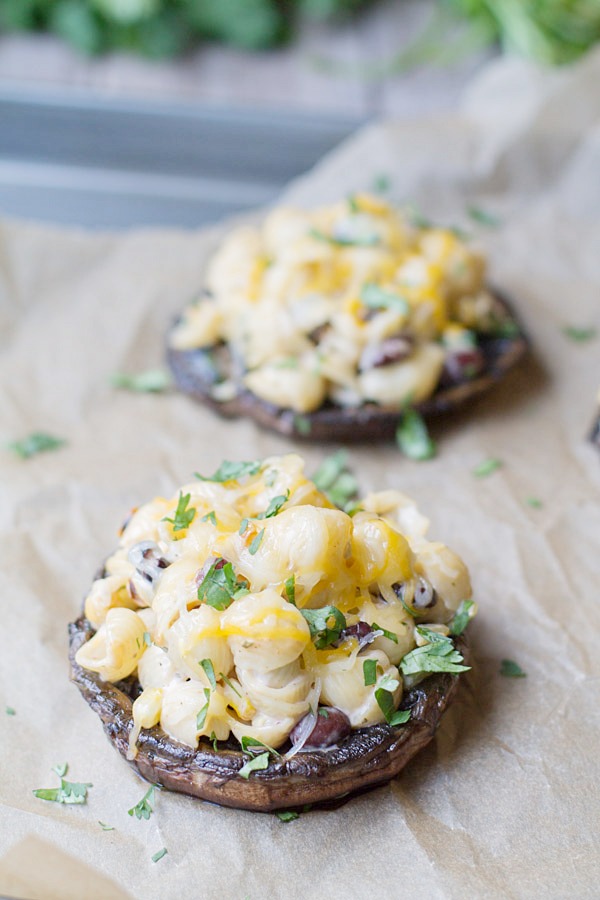 It's easy to make this salad and you can alway prep the salad the day before you intend to make the mushrooms. Prepping ahead of time makes for easy weeknight meals. This recipe calls for charred corn. You can easily char your corn on a grill, in a skillet or by using your broiler. The only other thing you'll need to cook are your mushrooms. I cooked mine on a skillet. Once your done with the corn and the mushrooms, you'll toss your sauce together, throw in the veggies and cheese, mix well and then stuff those mushroom caps! You're definitely going to have leftover pasta salad but who doesn't love having leftover pasta salad laying around, waiting to be devoured? Enjoy the recipe!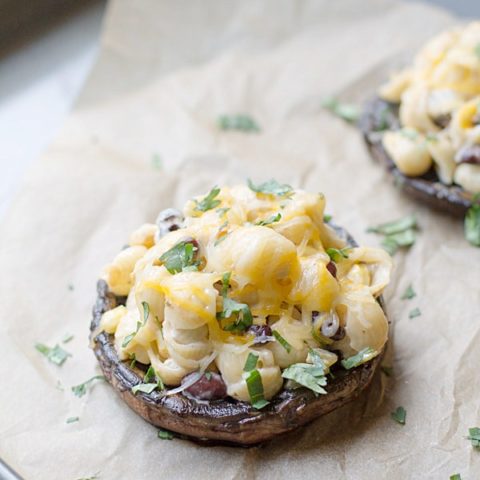 Southwest Pasta Salad Stuffed Mushrooms
Yield: 3-4

Prep Time: 15 minutes

Cook Time: 5 minutes

Total Time: 20 minutes
Ingredients
3 C mini shell pasta, cooked
1/2 C charred corn (about 2 small husks)
3-4 portobello mushroom caps, or more if you'd like to make more
1 tbsp adobo sauce (this is the sauce that comes in a can of chipotle peppers in adobo sauce)
2 tbsp diced green chilis
1 tsp of your favorite hot sauce
1/2 C Kraft Pourables Ranch Dressing
1/2 C cooked black beans (I used organic canned that were drained and rinsed)
1/2 C shredded cheese, plus more for topping
4 tsp chopped fresh chives, divided
Chopped fresh cilantro for garnish
2 tbsp olive oil
Instructions
Cook the mushrooms: In a skillet over medium heat, heat the olive oil and 2 tsp of chives. Add the mushrooms, stems facing up, and cook for 3-4 minutes. Flip and cook for 3-4 more minutes. Remove from the skillet and set aside.
Prepare the pasta salad: in a mixing bowl, whisk together the ranch dressing and chipotle adobo sauce. Add the diced green chilis, remaining chives, black beans and charred corn. Place the pasta in a large bowl and then pour the sauce and veggies over top. Mix in the shredded cheese.
Assemble the mushrooms: Preheat your oven to 325. Line a baking sheet with parchment paper and place the mushrooms on the sheet. Top with about 1/2 C of the pasta mixture and then sprinkle with cheese. Place in the oven until the cheese is just melted, about 5 minutes. Remove from the oven and sprinkle with cilantro.
Store any remaining pasta salad in your fridge for up to 5 days.
Notes
You can make more than 3 stuffed mushrooms. You could probably do 6-8 and still have some pasta salad leftover. That's the beauty of this recipe!