Homemade Crab Cakes with Sweet Chili Lime Sauce

Homemade Crab Cakes with Chili Lime Sauce
I love crab cakes. They are another favorite seafood item of mine. Surprisingly, I had never made them until a couple of nights ago. I wanted to have a seafood night for dinner so I decided to make lobster macaroni and cheese and crab cakes. You'll be able to check out my lobster macaroni and cheese recipe a little later this week. For now, I'm going to share this crab cake recipe with you.
I got the recipe for this from Publix. It was actually the recipe that was on the container of fresh lump crab meat that I picked up in the Publix seafood department. I followed the recipe exactly except that I used panko breadcrumbs instead of the called for Ritz crackers. The crab cakes actually looked amazing but the flavor could have been better. They weren't horrible, they tasted ok. They just needed more seasoning. Next time I make them I will add more seasoning, perhaps I will use the chili lime sauce as the base seasoning for the crab cakes. The chili lime sauce that I made to top them with tasted really good and actually tasted amazing drizzled on top of them. Unfortunately, I don't have any pics of the sauce but I did get some amazing shots of the crab cakes. Enjoy!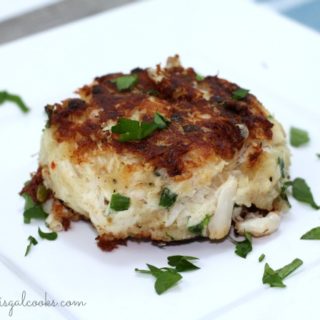 Recipe: Homemade Crab Cakes with Sweet Chili Lime Sauce
Yield: 3-6

Prep Time: 15 minutes

Cook Time: 10 minutes

Total Time: 25 minutes
Ingredients
1/2 C mayo, divided
8 oz lump crab meat
1/2 C panko breadcrumbs
1/2 .7 oz packet of Italian dressing seasoning
1/4 C green onions, chopped
1 tbsp dijon mustard, divided
Juice of 1 lime, divided
1 tbsp sweet chili sauce
2 tbsp vegetable oil
Instructions
In a large mixing bowl, combine 1/4 C mayo, green onions, 1/2 tbsp dijon mustard, Italian dressing seasoning and 1/2 of the lime juice.
Add the crab meat and panko and mix until well combined.
Form into 3 half cup patties or 6 quarter cup patties. Cover the patties and refrigerate for 30 minutes.
Meanwhile, prepare the sauce by combining 1/4 C mayo, the sweet chili sauce, 1/2 tbsp dijon mustard and the remaining lime juice. Set aside.
Heat the vegetable oil over medium heat in a cast iron skillet. Cook the crab cakes for 3-4 minutes per side or until nicely browned.
Top with the Sweet Chili Lime Sauce.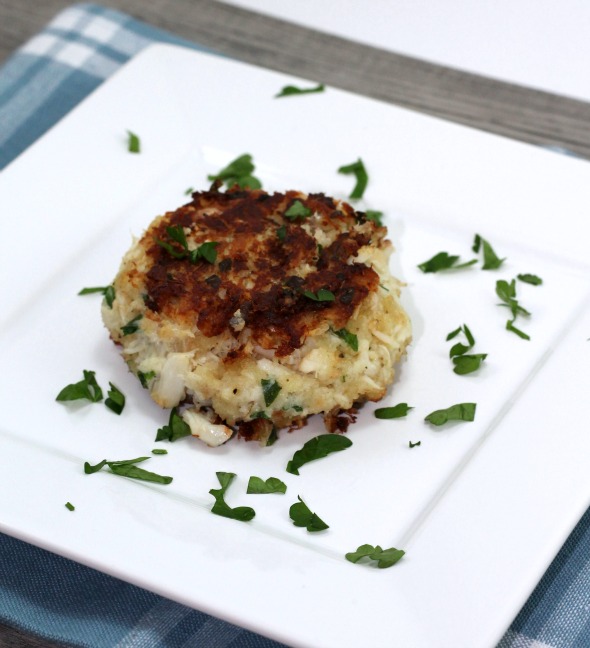 They look delicious, don't they?