Grilled Cilantro Lime Shrimp
Making homemade marinades is always fun. And it's usually results in a much tastier marinade than those store-bought marinades. One of my favorite fruits to use in marinades is lime. Chipotle Lime, Cilantro Lime, Mint Lime. You can get pretty creative with limes when making marinades. Citrus usually mixes well with seafood. Over the past weekend, we decided to do some grilling. Shrimp was one of the items on the menu. I made a tasty marinade, with limes, for the shrimp.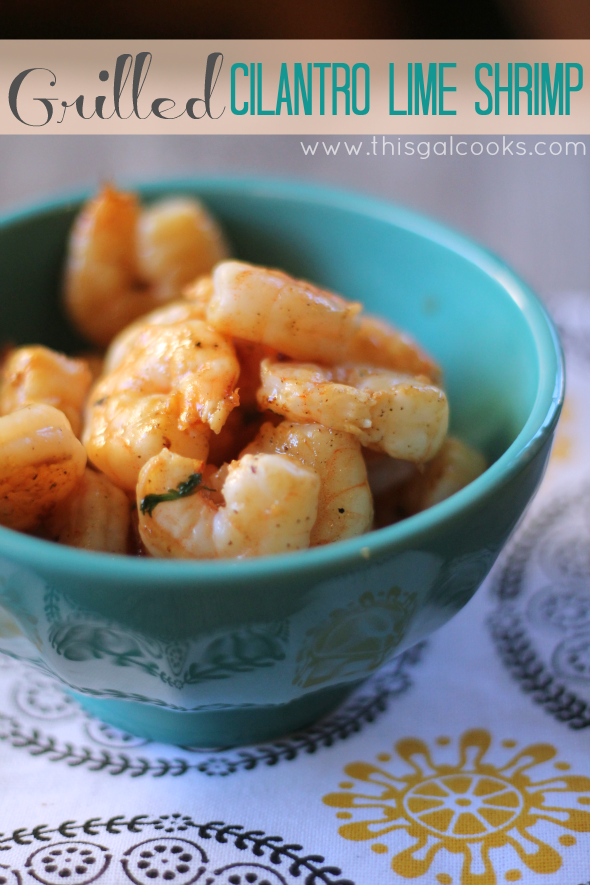 Shrimp is one of my favorite seafood items. It tastes great prepared many different ways. You're not limited to butter and wine and or garlic as a sauce for it. If you haven't ever tried it grilled, you must try it soon! Low carb. Low fat. Delicious. I hope you enjoy this simple seafood recipe.
Grilled Cilantro Lime Shrimp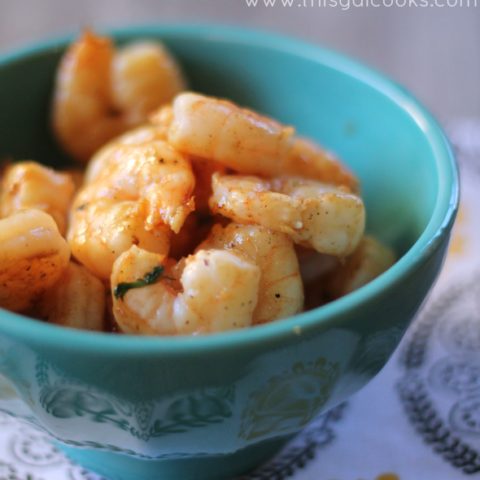 Recipe: Grilled Cilantro Lime Shrimp
Yield: 2

Prep Time: 35 minutes

Cook Time: 10 minutes

Total Time: 45 minutes
Ingredients
1/2 lb large shrimp, peeled and deveined
1 tsp honey
Juice from one medium lime
1 tbsp chopped fresh cilantro
1 tbsp olive oil
1/4 tsp sea salt
Pinch of allspice
1/4 tsp crushed red pepper
Instructions
In a mixing bowl, whisk together the honey, lime juice, cilantro, sea salt, olive oil, allspice and crushed red pepper. Add the shrimp and toss to coat. Cover and refrigerate for 30 minutes to an hour.
Grill on a grill wok over medium high heat for 5-10 minutes or until cooked through. Flip the shrimp about half way through cooking.
Enjoy alone or with your favorite seafood sauce.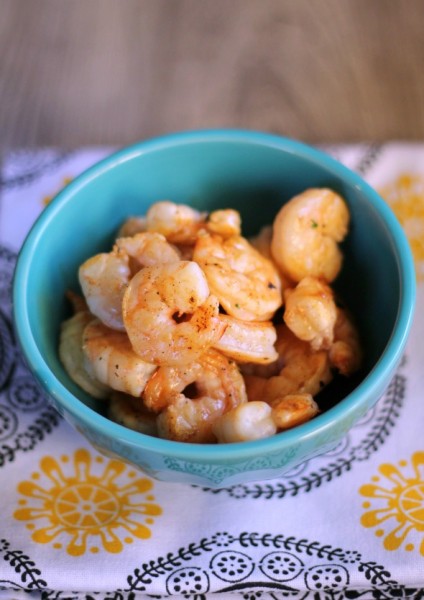 A couple more seafood recipes you may enjoy: