M&M Easter Cookies Recipe
Cookies and M&Ms are two of my favorite sweet treat indulgences. It's hard for me to say no to a cookie and it's hard for me to pass up a few M&Ms. One of my favorite types of cookie is a cookie with M&M's in it. So I made these M&M Easter Cookies to enjoy during Easter!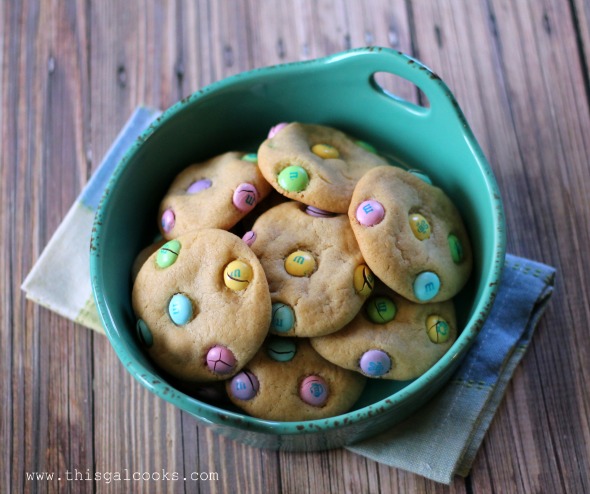 Mmmm. Don't those look delicious? And quite festive, I might add. I made those little gems yesterday afternoon. I wanted to make a sweet treat with an Easter theme, since Easter is this weekend. I had some Easter M&Ms so I decided to make Easter M&M Cookies! I hope you enjoy this recipe.
M&M Easter Cookies
Recipe: Easter M&M Cookies
Ingredients
⅓ C butter, room temp
⅓ C shortening
⅔ C packed brown sugar
⅓ C sugar
1 egg
1 tsp vanilla extract
¾ tsp salt
2 C all-purpose flour
¾ tsp baking soda
½ C Easter M&M's, plus more for topping
Instructions
Using a stand up mixer, beat together the sugar, eggs, butter, shortening and vanilla with the flat attachment on speed 4.
In a mixing bowl, combine the flour, baking soda and salt.
Beat the flour mixture into the butter mixture on speed 4 until well blended.
Fold in the ½ C M&Ms.
Refrigerate for 1 hour.
Roll tsp sized amounts of dough into balls. Place on a parchment lined baking sheet and then press M&M's into top and sides.
Bake at 350 for 8-10 minutes or until the edges are just starting to brown.
Cool on a wire rack before serving.
Notes
Adapted from allrecipes.com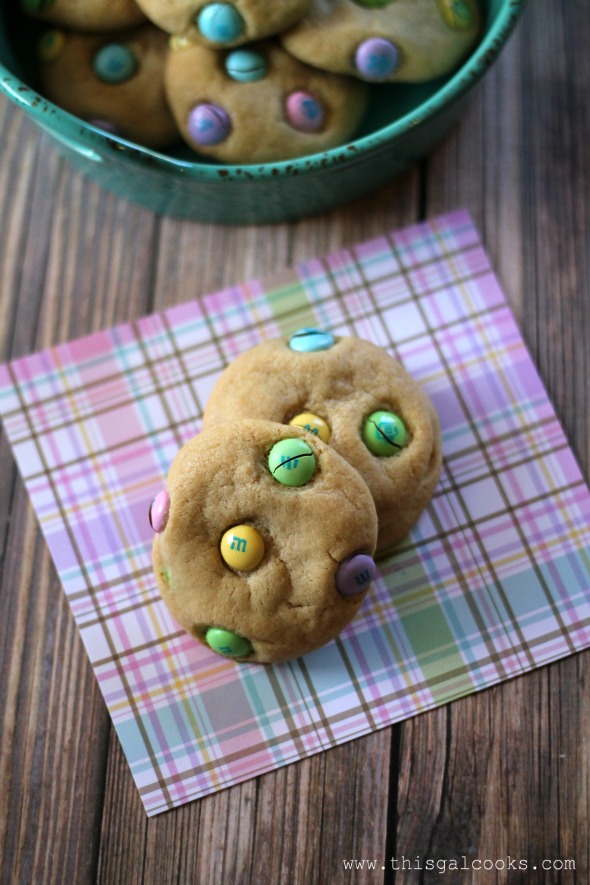 A few more Spring treats that you may enjoy: