Crustless Sausage & Veggie Quiche
Good Saturday morning to you. How did you begin your day? I started my day with breakfast. Then my boyfriend and I drove to the beach so we could walk the beach. On the way home, we stopped at a local coffee shop, Stuart Coffee Company, for some espresso drinks. I got a plain ol' cafe latte and Ken got an iced pumpkin spice latte. Yep, this coffee shop still stocks the pumpkin spice syrup!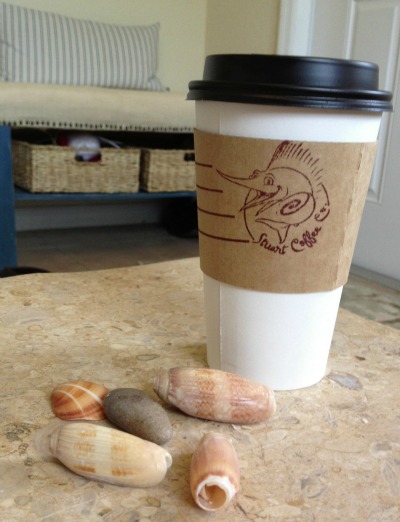 About breakfast. I love breakfast. I can eat anything for breakfast. Today I ate leftover pizza. I also love recipes that could be considered breakfast, lunch and dinner cuisine. Quiche is one of those recipes that could be considered  breakfast, lunch or dinner cuisine. Recently I made a Sausage & Veggie Crustless Quiche to enjoy any time of the day.  I had it for breakfast for a few days and for dinner a couple of times.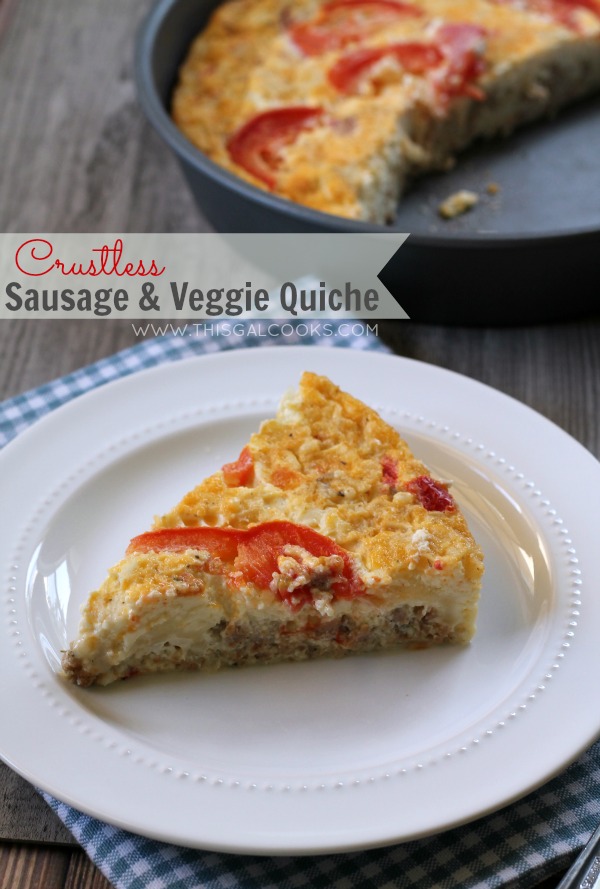 Doesn't it look fantastic? No need to fret if you don't have all of the ingredients that I used. You can easily substitute ingredients. Are you out of red pepper but loaded with spinach? Use spinach instead! Is your fridge missing the sausage but has a package of bacon sitting on its shelf? Use that bacon! Bacon tastes great in Quiche. I hope you enjoy this recipe.
Crustless Sausage & Veggie Quiche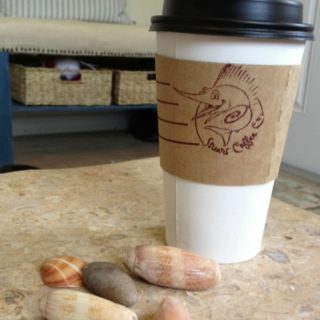 Recipe: Crustless Sausage & Veggie Quiche
Yield: 8

Prep Time: 15 minutes

Cook Time: 45 minutes

Total Time: 1 hour
Ingredients
5 large eggs
1 1/2 C milk
1/2 C diced or shredded swiss cheese
1/2 C diced or shredded provolone
1/2 tsp ground black pepper
1/8 tsp seasoned salt
1/3 C chopped roasted red peppers
2 tbsp all-purpose flour
1 1/2 C cooked ground country sausage
1/2 tomato, sliced and halved
Instructions
Whisk together all ingredients minus the tomato.
Pour into a greased 9 inch round cake pan. Top with the sliced tomato.
Bake at 350 for 40-45 minutes or until set.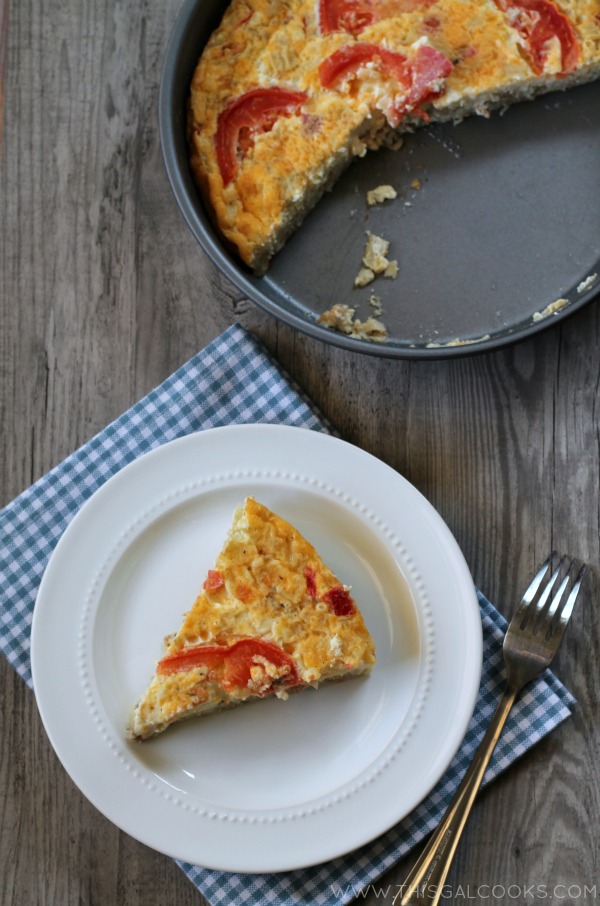 A couple more recipes that you may enjoy: