Blueberry Preserves Recipe
Blueberries were on sale this week at the grocery store I shop at. I picked up two pints with thoughts of making blueberry treats on my mind. Blueberry Sweet Rolls and White Chocolate Blueberry Bars were on the list. And the latter of the two was made Sunday evening. I'll be sharing that recipe later this week and I'll be making a batch of the blueberry sweet rolls this weekend.
I needed to make a filling for the bars and the sweet rolls. So I made a super simple batch of blueberry preserves. I skipped the canning process since I made a small batch (filled 2 pint jars) of preserves that will be used up within two weeks. Plus, I am not a fan of canning. Great concept, too much hassle for me. It's funny, I will spend the time making an elaborate recipe but when it comes to canning, you can count me out.
Four ingredients are all you will need for this recipe. And about 15 minutes of time. It's really that simple. Use the preserves for sandwiches, bars, muffins or sweet rolls. You could also top some vanilla ice cream with them. Mmmm. I hope you enjoy this recipe!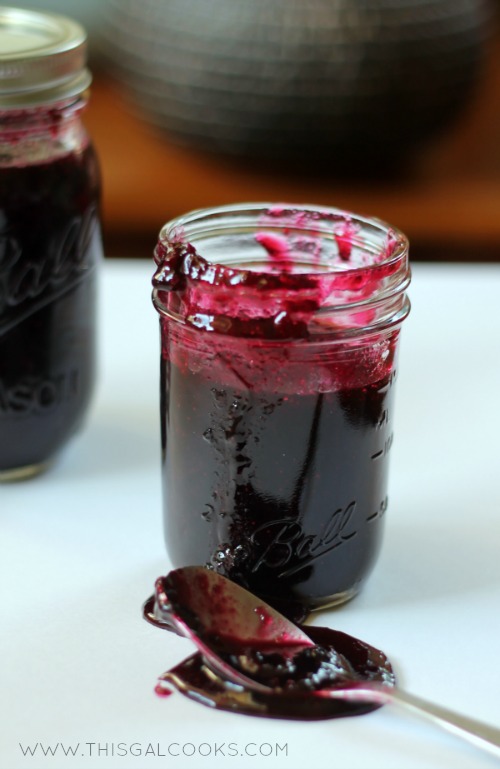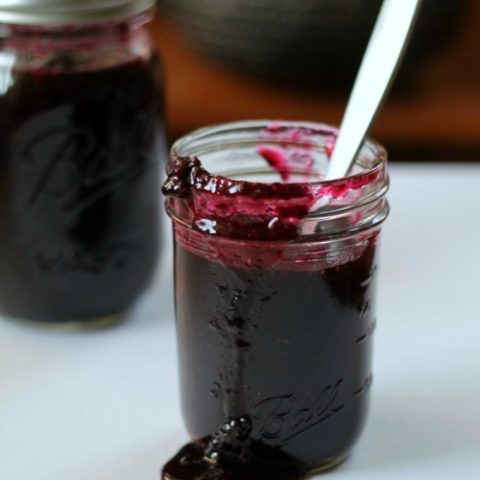 Recipe: Blueberry Preserves
Prep Time: 5 minutes

Cook Time: 10 minutes

Total Time: 15 minutes
Ingredients
4 C fresh blueberris, rinsed and any remaining stems removed
1 1/2 C white granulated sugar
1 tsp lemon juice
2 tbsp pectin
Instructions
In a large pot, bring the mix together the sugar and blueberries. Bring to a boil. Boil for 3-5 minutes or until the blueberries are soft and easy to smash. While the mixture is boiling, smash the blueberries. I don't have a fancy smashing tool so I used the bottom of a hefty glass.
Add lemon juice and pectin. Mix well and reduce heat to a simmer. Simmer for a few minutes or until slightly thickened.
Remove the sauce from the heat. Transfer to jars and refrigerate for up to two weeks.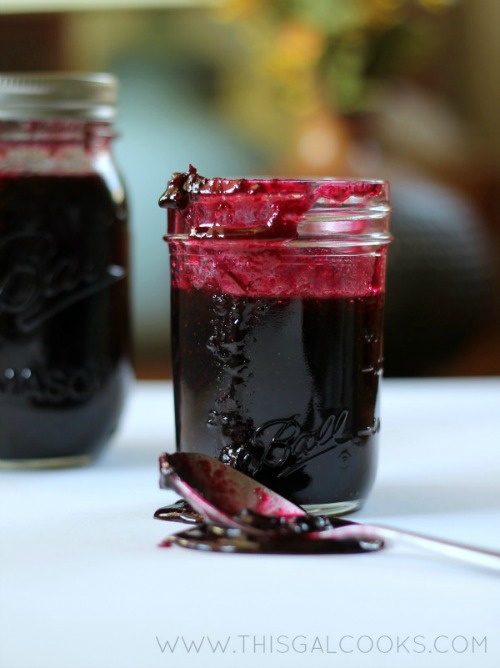 A few more recipes you may enjoy: