It's My SITS Day!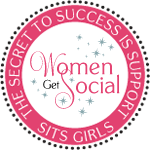 Good morning and Happy Tuesday! The day has finally come…it's my SITS Day! For those of you who aren't familiar with SITS, SITS is a networking website for women bloggers.  It's a great way to meet new bloggers and get fantastic blogging tips and information. Interested in checking it out? Head on over to SITS here! You can see my feature here.
Some of my favorite SITS posts:
Thank you so much for stopping by today! Here's a sneak peek at the recipe I will be sharing later today!