Pot O' Cookbooks Giveaway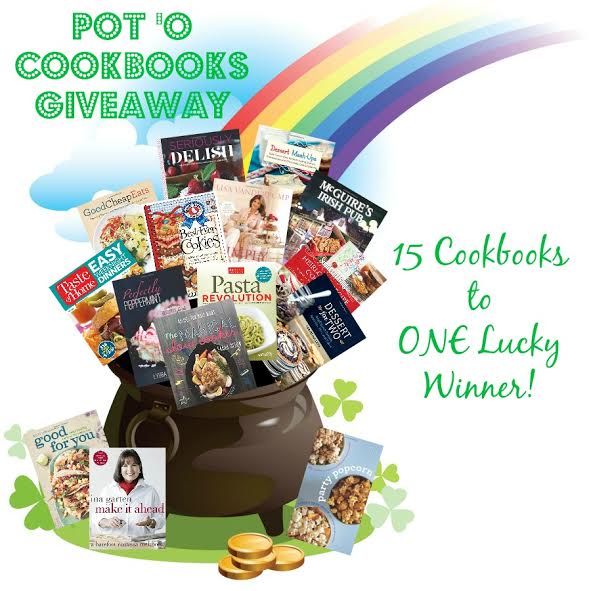 It's Friday.
You may have forgotten your coffee this morning.
You may have spilled your lunch all over yourself.
You're probably watching the clock, counting down the minutes until 5:00 arrives.
But it's Friday. Who cares about that other nonsense. Go home. Have a beer. Eat some food. Say eff you to the corporate world until Monday arrives.
So let's start this weekend with a ton of cookbooks and a giveaway to win said cookbooks! My blog friends and I know how much you love to cook so we thought it would be beyond helpful to give away a gigantic collection of cookbooks to one lucky winner and that lucky winner could be you. All you have to do secure your chance to win is enter this giveaway via the rafflecopter form below. Easiest thing you'll do all weekend, besides sleep. And I'll probably do some sleeping because SLEEP!
There's a little bit of everything in this collection – cookbooks from your favorite bloggers, cookbooks from bigger names, dessert cookbooks, easy weeknight cookbooks and healthy cookbooks. I'm giving away a copy of the William's Sonoma Good For You Cookbook. I just love that cookbook and have made or adapted some of the recipes from it. I think you will love it too.
PS, I'm a little jealous that you might win all of these cookbooks. But good luck!
You asked what you will win. We answered.