Marvelous Mondays Link Party 66
Good evening and welcome to Marvelous Mondays Link Party 66! We hope you had a great week and a wonderful weekend.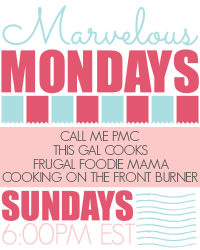 Connect with This Gal Cooks!
Facebook  Pinterest  Google Plus  RSS  Twitter
Today is both an exciting day and a sad day. One of my favorite shows, Breaking Bad, will come to an end tonight. I didn't start watching Breaking Bad when it first aired in 2008. I actually started watching it a couple of years ago on Netflix. I finally got caught up with the episodes last year so I began watching season 5 on TV. Season 5B started in August and it has been one roller coaster of a ride! Episode 14, Ozymandias, was by far one of the BEST episodes of a television show that I've ever watched. Actually, right now I'd say it is the best episode of a television show that I've ever watched. I actually lost sleep over that episode for not one but two nights! So long and Farewell to Breaking Bad.
Marvelous Mondays
Thank you for joining us once again! We are thrilled that the party continues to grow and that the clicks on link ups continues to grow as well.
What new ideas do you have to share with us this week? Don't have anything new to share? We welcome any of your new recipes or older recipes that have not been share in a while. Do you have any Halloween or fall recipes and/or projects? If so, share them with us this week, old or new! Of course, we want to see everything else you made as well!
Your Hosts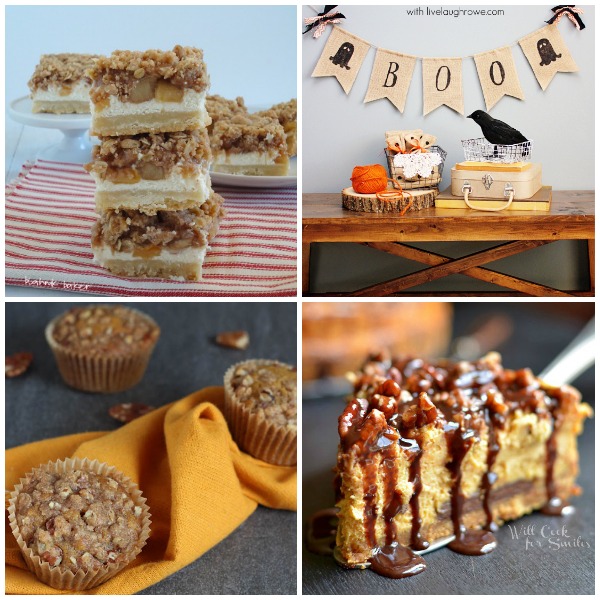 Featured? Feel free to grab a button here.
Did you know that all three of your hosts share link ups on Facebook, Google Plus and Pinterest? Be sure to follow along via Facebook and Pinterest so you can see some of our features from the party. We share a lot more than what we feature at the weekly party! You can easily like my Facebook page by clicking the "like" button in my side bar. Click below to follow on Pinterest!
A few rules:
Please follow your hosts and co-hosts via Twitter, Blog Lovin, Facebook, or email (at the right sidebar top). Please leave a comment stating how you followed so your host can follow you back. Your host and co-host links can be found at the top of the party post.
Please visit at least 2 other links. I suggest leaving a comment to let them know that you stopped by.
Grab a button. It's not mandatory but it helps get the word out about the party.
Link up your recipes, crafts or DIY projects. Please link something that you made. No giveaways or shops, please.
Please note that by linking up your posts and projects you are giving This Gal Cooks, Frugal Foodie Mama, Cooking on the Front Burner and Call Me PMC permission to use your photos in the featured posts and possibly on our social media outlets. All photos will be linked back to your sites and your posts.
**Paula, Carrie, Deb and I please ask that you ONLY link up posts that you have not linked up before to Marvelous Mondays. We have been noticing some repeat posts being linked up recently. To be fair to all party-goers, please only link up NEW posts or posts that you have never linked up to our party before. We will not be "policing" post link-ups, but please note that repeat offenders' posts will not be featured on Marvelous Mondays. Thank you.