Maple Pecan Muffins
Maple Pecan Muffins: a decadent pecan filled batter is  baked to perfection and then slightly broiled  presenting you with a dense, moist, flavorful muffin with a crunchy topping.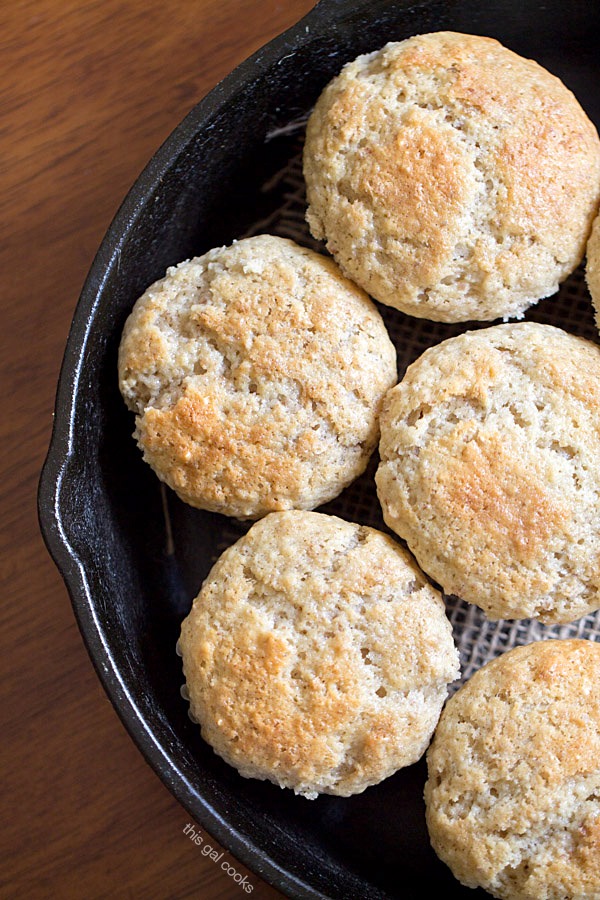 Can you believe that it's been five days since I posted anything on the blog? I think that may be a record. And while I hate going so long without posting, I've been extremely busy and I have not had a chance to even edit photos and write a post. Funny fact, though, I actually have at least six recipes that need to be posted. I just have to find the time to edit and write.
So here I sit, typing the beginnings of a post at 7am. I'm multitasking. Or getting distracted. Whatever you want to call it, it could be either or. But I decided to take a moment from my morning routine of getting ready for work to type these words that have come into my mind. And to share with you why I've been so darn busy!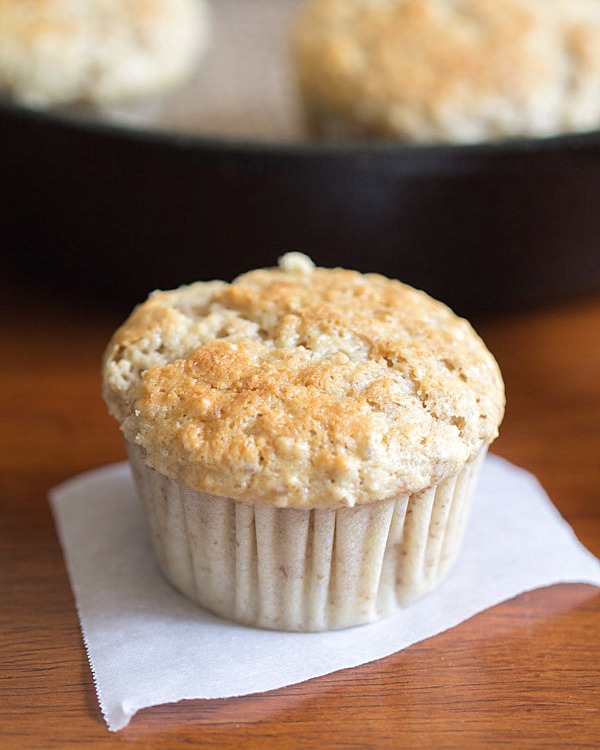 So as many of you probably know, I am in the final course of my bachelor degree program. The course is called the Capstone Course. Basically, everyone in the class is split up into groups and given a client to work with. The client that my team was assigned to is a local non-profit housing organization. Their request – find out how they can market themselves to banks for community funding and create a marketing packet for them. For the past few weeks, my team and I have met with this organization, taken a tour of the community they serve, been treated to dinner by the organization and we've been doing tons of research to figure out what we need to gather and present to our client. Seriously, I didn't even get home until almost 8pm on Monday! First it was work, then it was meeting up with the team to work on our presentation and marketing packet.
AND, yesterday I found out that I was accepted into the MBA program at FAU. So now I need to decide if I want to go into debt or not. My job does not offer tuition reimbursement and I cannot pay for two classes per semester on my own. I think the financial benefit in the long run will be worth it. If I decide to do it, I'll just tell myself that it's comparable to me purchasing an expensive car. Well, expensive to me. Under 40k but above 30k. Wowza!
So about these muffins. Er about the photo shooting process of these muffins. True story: while I was shooting these muffins, I noticed my little gopher tortoise friend came out for lunch.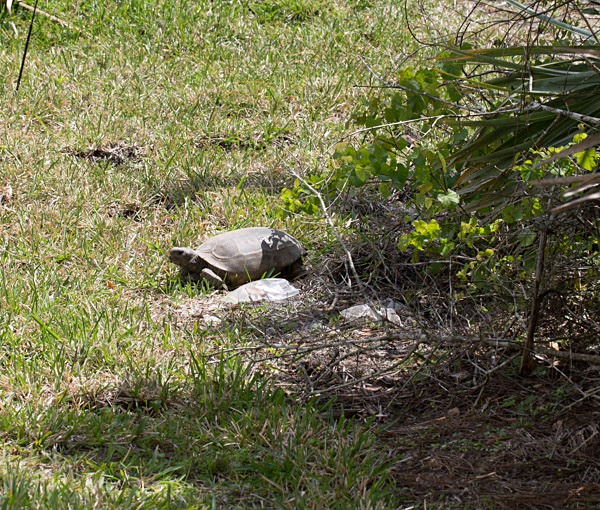 Isn't he/she the cutest thing ever? Maybe not the cutest thing ever but these guys always make me swoon. They are my turtle friends. And I had to run outside and snap a photo. Sadly, I haven't seen the little guy in a while. I hope he/she is ok.
I also noticed this pretty orange flower growing from one of my plants.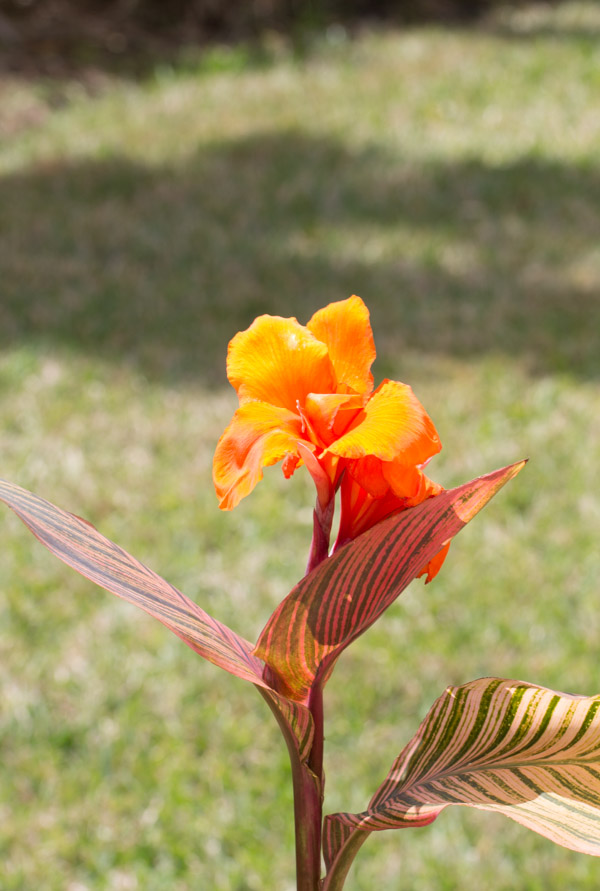 And then I went back inside so I could finish shooting these muffins so I could share them with you today.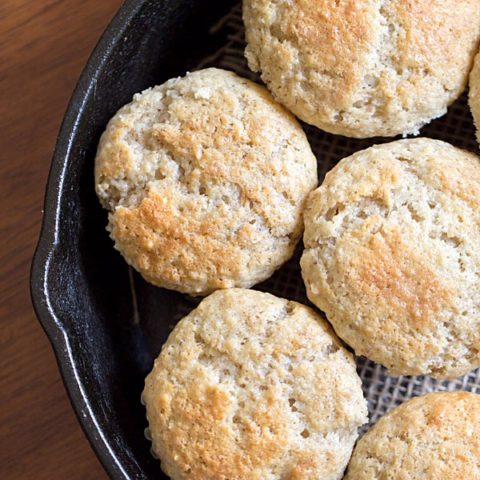 Maple Pecan Muffins
Yield: 12

Prep Time: 10 minutes

Cook Time: 20 minutes

Total Time: 30 minutes
Ingredients
1 1/2 C pecans
2 1/2 C all purpose flour
1 C granulated sugar
1 tbsp baking powder
1/2 tsp salt
3 large eggs, beaten
4 tbsp butter, melted
1 C buttermilk
3/4 C maple syrup
Instructions
Preheat oven to 350.
In a food processor, grind half of the pecans and half of the flour together. Remove and set aside. Add the remaining pecans and chop into small pieces.
In a mixing bowl, whisk together the remaining flour, the pecan/flour mixture, sugar, baking powder and salt. Make a welt in the center of this mixture and add the buttermilk, butter, eggs and maple syrup. Mix until combined and lumpy. Fold in the chopped pecans.
Pour into lined muffin cups.
Bake at 350 for 15-20 minutes. At the end of baking, turn your broiler on high and broil or about 1 minute or until the tops of the muffins are slightly golden. This will give your muffins a nice crunchy topping.
Cool on a wire rack for 20-30 minutes before serving.
Notes
adapted from the Williams Sonoma Baking Book. I basically followed the recipe exactly.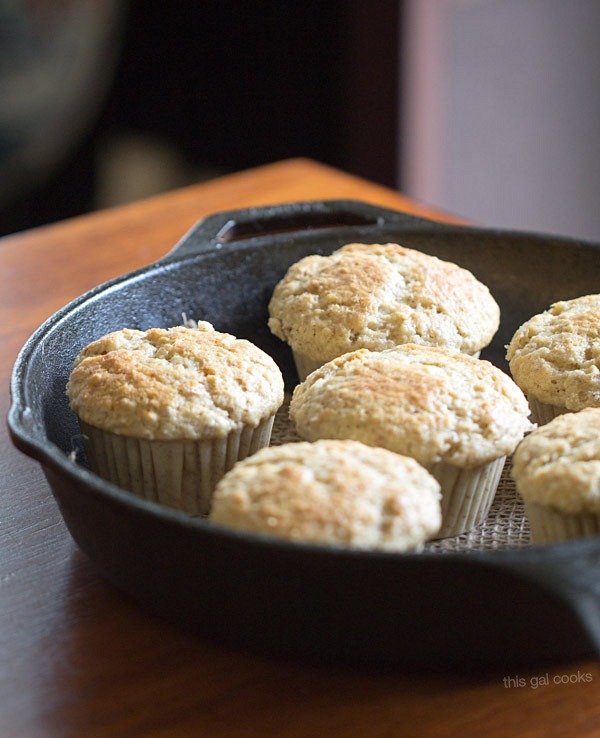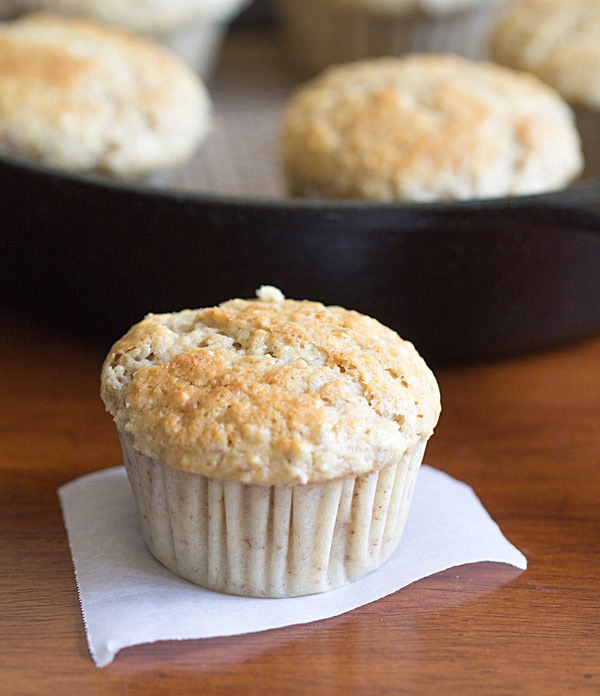 HUNGRY FOR MORE?
Try these Raspberry Lemon Muffins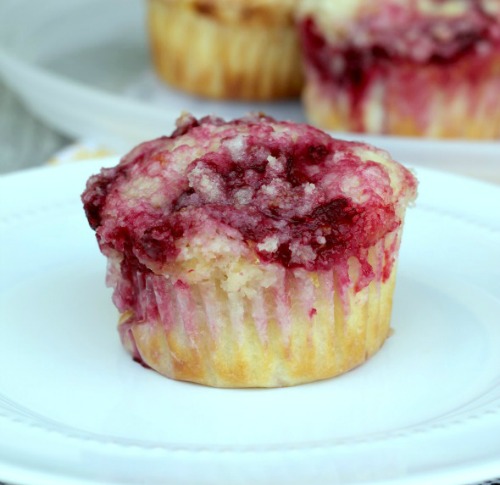 Or these Best Blueberry Banana Yogurt Muffins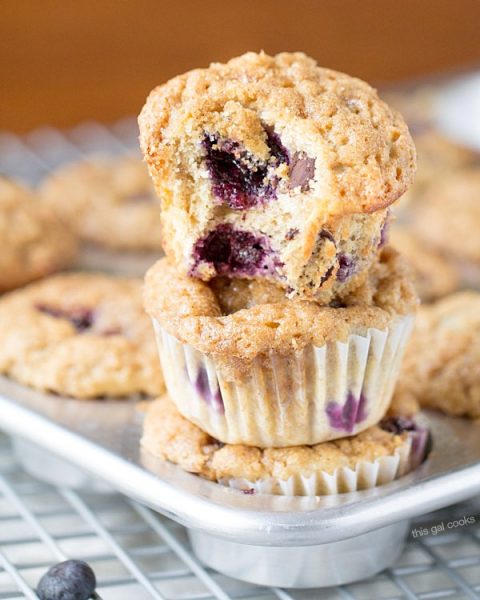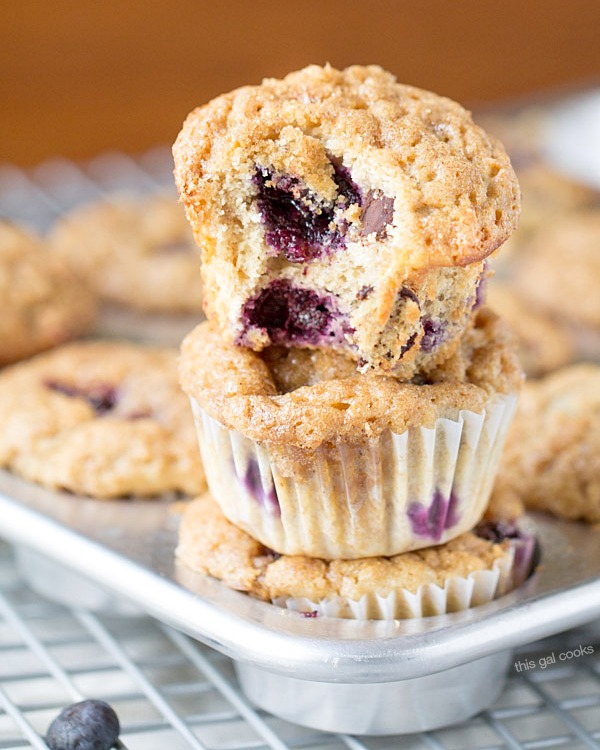 If you're a peanut butter lover, you'll love these Peanut Butter Muffins with Peanut Butter Streusel