Jambalaya
Boy do I love jambalaya. I've made it a few times but it's been over a year. I don't really know why I haven't thought to make it recently, but I haven't. Friday night my boyfriend and I went out to dinner. His meal came with a soup and he chose the chicken and Cajun rice. I tried a bite and it reminded me of jambalaya. So right then and there I decided that I was making a batch of jambalaya the next night. And I did. Please enjoy the recipe.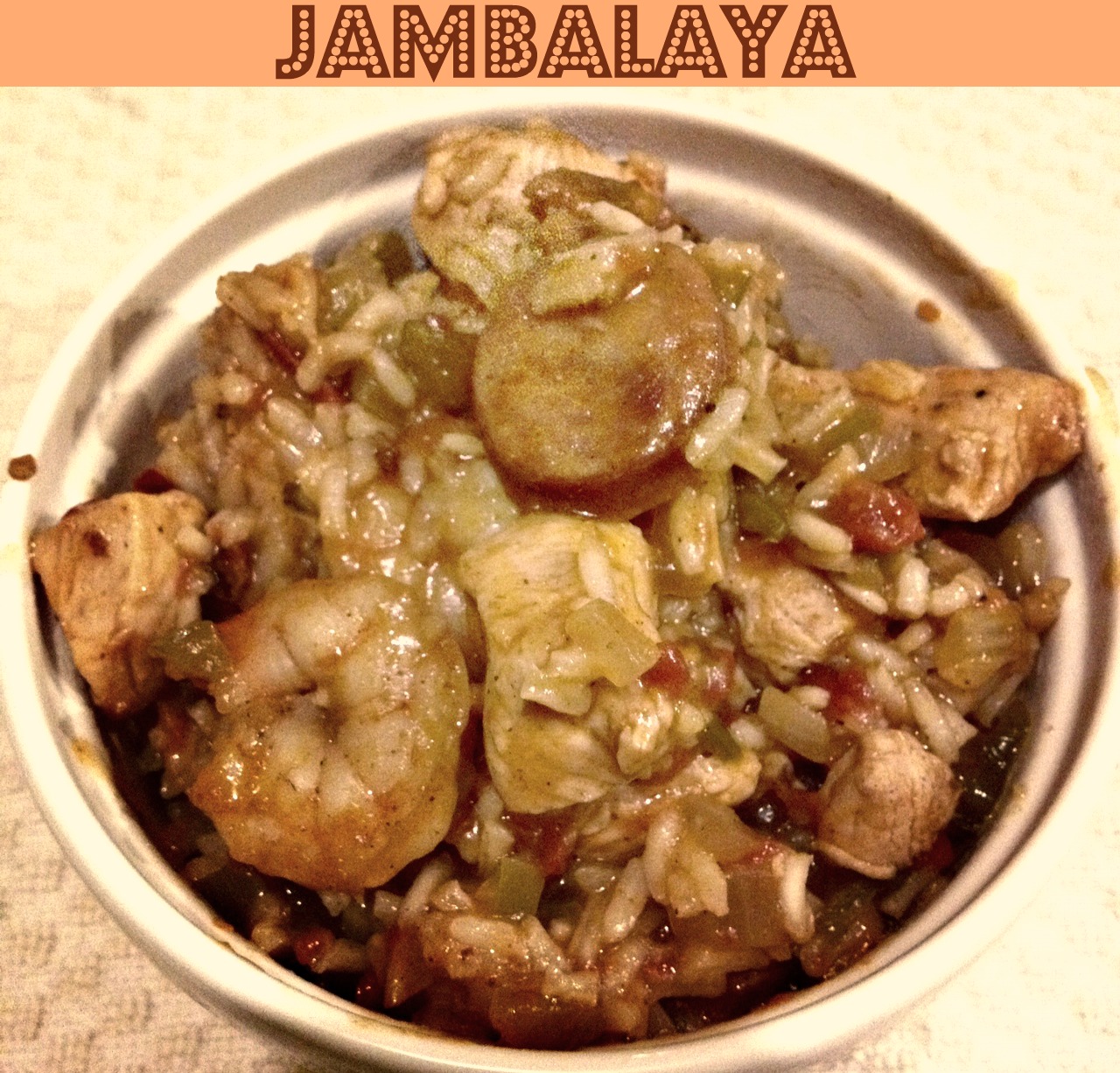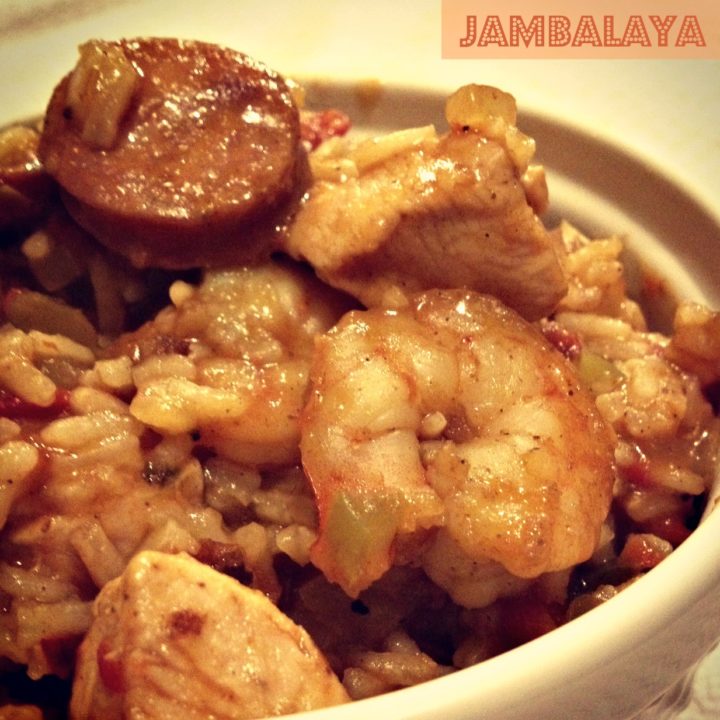 Jambalaya
Yield: 6
Prep Time: 15 minutes
Cook Time: 30 minutes
Total Time: 45 minutes
Ingredients
12 oz of andouille sausage, sliced into rounds
1 lb of boneless skinless chicken breast, cubed
1/2 lb of large shrimp, peeled and deveined
1 onion, diced
1 green bell pepper, diced
3 cloves of garlic, minced
3/4 cup of diced celery
16 oz of crushed tomatoes
1/2 tsp of red pepper flakes
1 tsp of salt
1/2 tsp of ground black pepper
1/2 tsp of hot pepper sauce
1 tsp of file powder
2 tsp Worcestershire sauce
2 1/2 cups of chicken broth
1 1/4 cups of uncooked white rice
1 tbsp of Cajun seasoning
3 tbsp of peanut oil, divided
Instructions
1. Season the chicken, sausage and shrimp with cajun seasoning. Keep these meats separate.
2. Heat 1 tbsp of oil in a large pot. Cook the chicken, sausage and shrimp individually, removing each after cooking and adding 1 tbsp of oil before adding each meat.
3. In the same pot, saute the onion, bell pepper, celery and garlic until tender. Stir in the crushed tomatoes, red pepper, pepper, salt, hot pepper sauce, Worcestershire sauce and file powder. Mix well and then add the meats. Mix well and then cook for 10 minutes, stirring occasionally.
4. Stir in the rice and chicken broth. Mix well, bring to a boil and then reduce heat to a simmer. Simmer for 20-30 minutes.
Notes
adapted from allrecipes.com
Nutrition Information:
Yield: 6
Serving Size: 1
Amount Per Serving:
Calories: 608
Total Fat: 27g
Saturated Fat: 8g
Trans Fat: 0g
Unsaturated Fat: 16g
Cholesterol: 181mg
Sodium: 2391mg
Carbohydrates: 46g
Net Carbohydrates: 0g
Fiber: 3g
Sugar: 6g
Sugar Alcohols: 0g
Protein: 44g
Enjoy