Hot Turkey Sandwiches with Bourbon Molasses Mustard
Simple, delicious ingredients that you can find at your local grocery store are used to make these Hot Turkey Sandwiches with Bourbon Molasses Mustard. While the ingredients are simple, this sandwich will knock your socks off!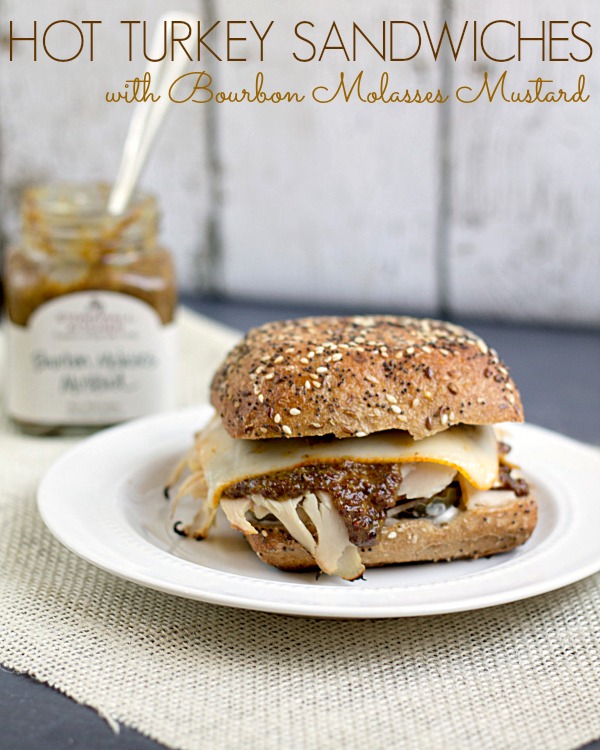 While strolling through Fresh Market a few weeks ago, I stumbled upon Stonewall Kitchen's Bourbon Molasses Mustard. Bourbon Molasses Mustard? I must try this! I picked up some whole grain ciabatta bread, deli sliced smoked turkey and of course the bourbon molasses mustard and I was on my way to tasty sandwich goodness.
Before I get to the sandwich, I'd like to share my experience at the Florida BlogCon Bloggers Conference with you. As many of you know, Ken and I attended the conference on Saturday. Ken basically tagged along but he did enjoy himself. He even participated in one of the sessions, the Google Glasses session.
We arrived at the conference just after the Keynote speech ended. I think it would have been nice to be there for that but we didn't get up early enough to make it to it. I attended five sessions, the first being Media Kits – The Good, The Bad, and the Ugly with Katy Widrick from katywidrick.com. The other sessions I attended were as follows:
How Do Bloggers Make Money? – Jeanette Scott from J's Everyday Fashion Blog
Taking my Blog Full Time – Julie Deily from The Little Kitchen
How to Sell Your Creativity Without Selling Out – Jason Headsetsdotcom (that's really his name!)
The Business of Blogging: Building Relationships with Brands
Overall, I learned some valuable information at this conference, specifically pertaining to media kits and making a livable income from your blog. A couple of things that that really stood out for me that was mentioned at a couple of the sessions was to interact with your readers, respond to comments and when trying to work with brands, don't just email the company. Pick up the phone and call. And before you contact the company, do a little research, find out names of people you need to speak with so you can address them by name when emailing or calling them. And when pitching your site, either via your media kit or when contacting a brand, don't use the "me, me, me" tactic. Let the company know what you can do for them.
I'll get into a little more detail in a future post (or you can email me with any questions and I will get back to you as soon as I can) but right now, I want to get to the sandwich!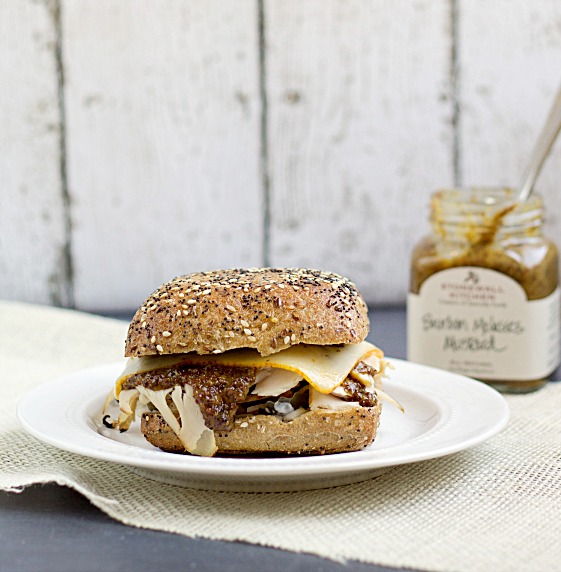 No worries on what's for lunch now. Serve two with the recipe below or increase your ingredient quantity to serve more. Cut into quarters to serve as appetizers at your next party. Enjoy!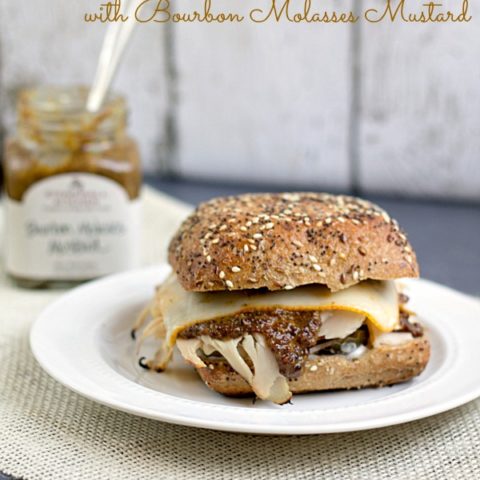 Hot Turkey Sandwiches with Bourbon Molasses Mustard
Yield: 2 servings

Prep Time: 5 minutes

Cook Time: 5 minutes

Total Time: 10 minutes
Ingredients
2 whole grain ciabatta loaves. I purchased mine at Fresh Market.
2 slices of muenster cheese
1/2 lb smoked sliced deli turkey (I purchased mine at the Fresh Market deli counter.)
2 - 3 tbsp of Stonewall Kitchen Bourbon Molasses Mustard
4 sandwich slice dill pickles
2 tsp mayonnaise
Panini Grill Pan with a press device
Instructions
Heat a panini grill pan over medium heat. While heating, place the press device on the pan to heat it.
Slice loaves in half.
Spread 1 tsp of mayonnaise on the inner bottom slices of the bread loaves.
Assemble the sandwiches: Place the pickles, turkey, 1 to 1 1/2 tbsp of mustard and then the cheese on each of the bottom slices of the ciabatta loaves. Then spread a little more mustard on the inner top slices of the bread loaves.
Spray the heated panini grill pan with cooking spray. Then spray the tops of the ciabatta loaves with cooking spray. Place the sandwiches on the panini grill pan. Press with the panini press and cook until the cheese melts. Check the bottom of the bread to make sure it doesn't start to burn. Turn down the heat of the stove if needed.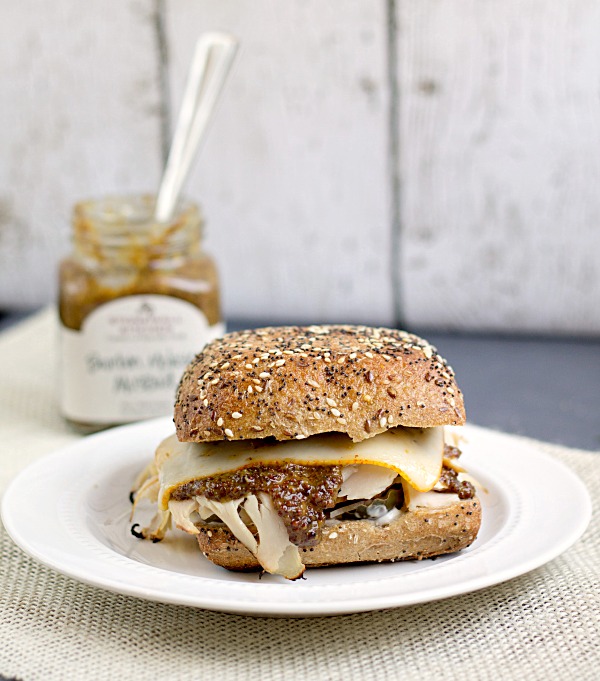 More from This Gal Cooks