Grilled Herbed Potatoes
Have I told you that I love potatoes? If not, I'm telling you now: I love potatoes. A few of my favorite types of potatoes are Sweet, Red and Golden. I love to prepare these potatoes in a variety of ways, including making potato bacon soup with golden potatoes, baked sweet potatoes with sweet potatoes and roasted garlic mashed potatoes with red potatoes. Don't worry, I'll have recipes for the latter two potatoes in the near future!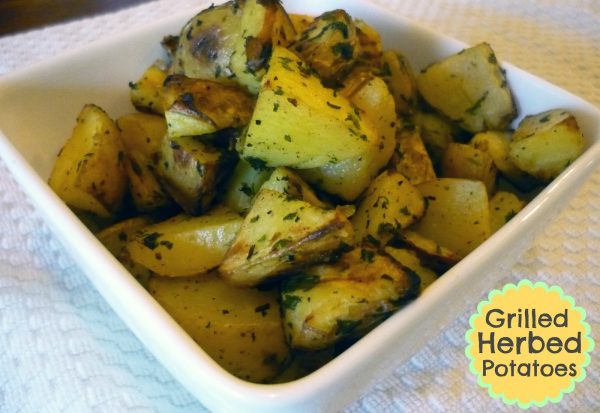 Last night Ken and I decided to grill some food. We (well Ken) grilled burgers, onions and potatoes. I prepped these potatoes and Ken grilled them. I also made another batch of Zesty Summer Salad to go with our meal. Overall, my meal was gluten free (I skipped the bun with the burger) while Ken opted for the bun. This potato recipe is gluten free. As always, please enjoy the recipe!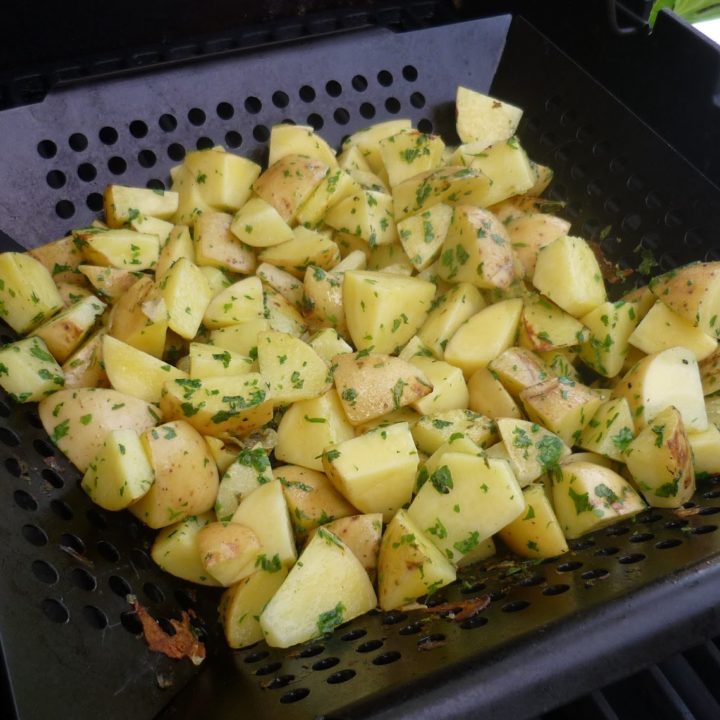 Grilled Herbed Potatoes
Ingredients
8 golden potatoes, rinsed, peeled and cubed
2 tbsp of chopped fresh cilantro
1.5 tbsp of chopped fresh chives
1/2 tsp of sea salt
1/2 tsp of pepper
3 tbsp of olive oil
Instructions
1. In a large bowl, combine the potatoes, cilantro, chives, salt, pepper and olive oil. Mix well.
2. Place the potatoes in a grill wok and grill on high for about 10-15 minutes, stirring occasionally with grill tongs.
3. Reduce burner heat to medium and continue grilling for another 5-10 minutes.
4. Reduce burner heat to low and continue grilling for another 5-10 minutes or until golden brown.
5. Remove potatoes from the grill and place in a bowl. Serve with ketchup, hot sauce, jalapenos, sour cream or whatever else you may like to dress them with. I opted for Tabasco green pepper sauce, jalapenos and sour cream. Ken opted for homemade BBQ sauce.