Food Photography: BBQ Nachos Revamp
Having a DSLR camera for snapping photos of your food is great once you learn the ins and outs of using the camera. Food photography can be pretty complicated but have no fear, with a little practice, you can take great photos of your food!
As I've mentioned before, when I first started taking photos of my food, I was very VERY inexperienced with photography. You could say that I am still inexperienced but you can take the very's out of the equation. When I first started blogging, I snapped photos with my iPhone and didn't know a thing about proper lighting. Fast forward a few months, add a Canon Rebel T3 DSLR camera and a little research and you have someone who can take some pretty appetizing photos.
Food Photography: BBQ Nachos Revamp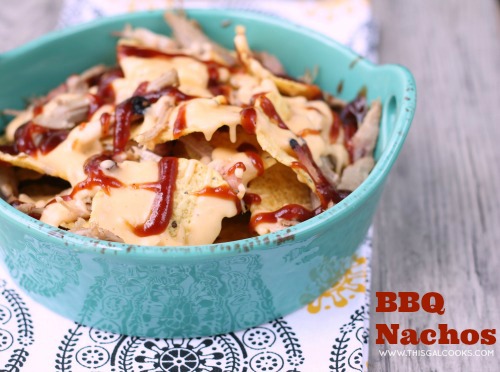 I take all of my photos next to a window. I use props to give the setting some character. I use a reflector (this is pretty simple to make – I just wrapped aluminum foil around a canvas – I got this idea from Dorothy from Crazy for Crust) and usually have my camera set at the following settings: f stop around 2.8, ISO at 100 and shutter speed between s/25 – s/125. It really depends on the level of lighting as to what the exact settings are. I usually have taken close to thirty photos of my food once I've adjusted the settings and tried different angles and placement of the food.
So let's take a look at the pre-DSLR camera photos. Not too appetizing, huh? Which would you rather eat? The food in the above photo or this food?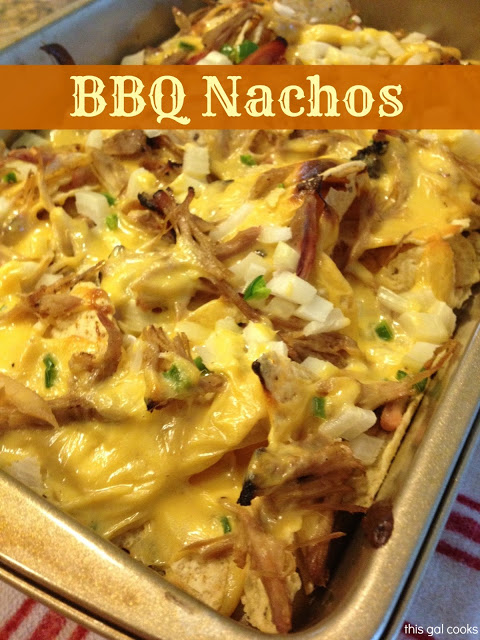 If you want to see more of the after photos (and you know you do) you can check them out at my original BBQ Nachos post.
What do you think of the new and improved photos?
Do you have any helpful food photography tips?