Favorite Finds: Week of 2/3/13
Good morning and Happy Saturday! Welcome to my Favorite Finds post. I'm so happy that you stopped by to check out the awesome recipes that I found this week! Want more awesome posts in addition to my Favorite Finds posts? Be sure to stop by my Facebook page and follow along. I post great finds throughout the week.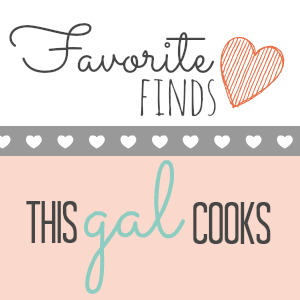 So let's get to this week's Favorite Finds!
I hope you enjoyed this week's favorite finds. Which one was your favorite?