Favorite Finds: Appetizer Edition
Good morning and welcome to this edition of Favorite Finds! What I will be sharing with you today are a few recipes that I found that could be used as appetizers for your next holiday party, holiday dinner or football gathering. What are your favorite appetizers? Do you have any to share? If so, please share your link in a comment below so I may visit and pin your recipe!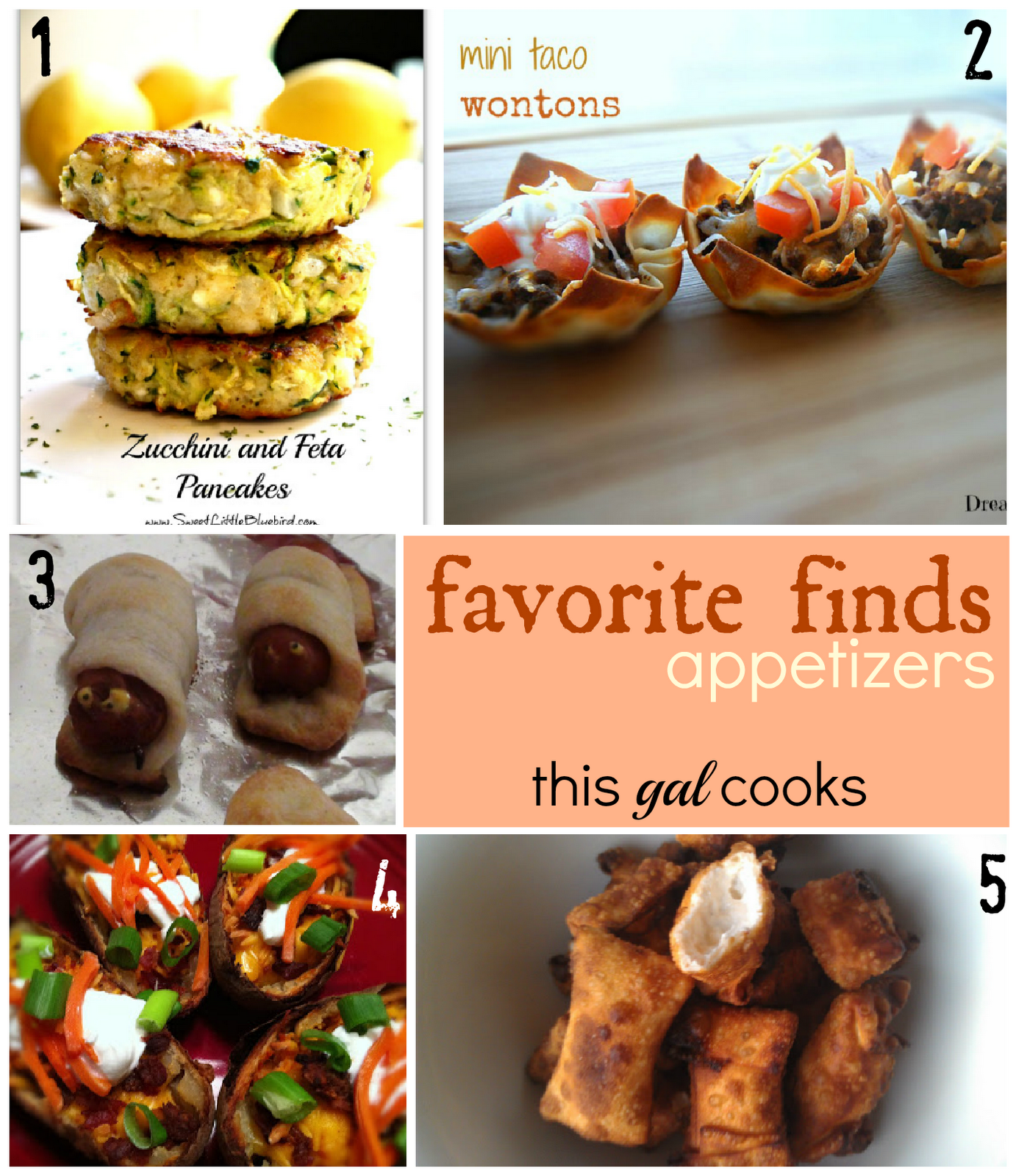 3. Pigs in a Blanket by Rhonda's Saucy Adventures – One of my favorite appetizers when I was a kid, and still to this day, pigs in a blanket are a favorite of many. Make a zesty mustard based dipping sauce to dip these in and you'll put smiles on all of your guests' faces.
Check out my recipes tab for a few of my own recipes that would make great additions to your appetizer menu!
I hope you enjoyed this edition of Favorite Finds. Please join me tonight for Marvelous Mondays!