Butterscotch Pudding Trifle
I have a few boxes of pudding at my house and wanted to make something that deviated from usual pudding recipes that I make, which consist of pudding pies or using the pudding in cake or muffin mixes. I've seen a lot of trifle recipes online lately and thought it would be fun and easy to make a pudding trifle. It definitely was easy to make and quite tasty!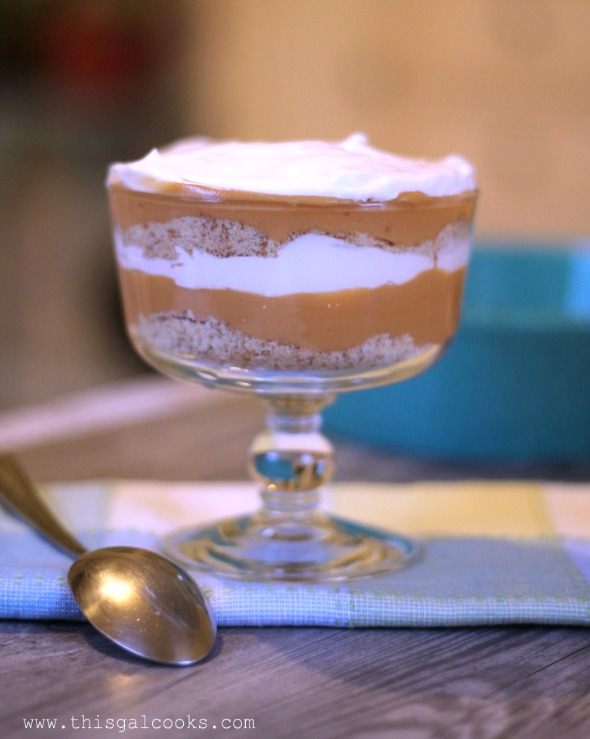 This simple recipe uses only 4 ingredients. You probably already have most of them in your pantry. I used Vanilla Wafers in my trifle but if you don't have those, you could easily substitute graham crackers or some type of  soft cake. You could even crush up whatever type of cookie you have on hand! I hope you enjoy this simple, easy recipe.
Butterscotch Pudding Trifle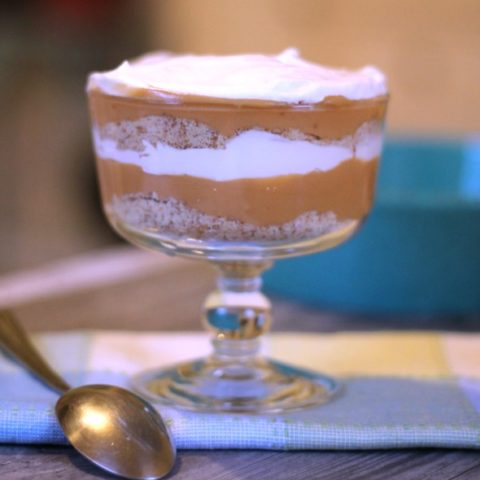 Recipe: Butterscotch Pudding Trifle
Yield: 4

Prep Time: 10 minutes

Total Time: 10 minutes
Ingredients
1 box butterscotch pudding mix
Crushed Vanilla Wafers
Cool Whip
2 C milk
Instructions
In a mixing bowl, whisk together the milk and pudding mix. Allow to firm up, about five minutes.
Layer the bottom of two dessert glasses (or more, depending on the size of your glasses. Mine were 12 fl oz glasses) with some of the crushed vanilla wafers. Spoon a layer of the pudding over the crushed wafers and smooth out. Spoon a layer of cool whip over the pudding and spread out. Repeat this process one more time, ending with a layer of cool whip.
RELATED POSTS