Apple Spice Muffins
These Apple Spice Muffins are the perfect way to start your day! Spice cake mix, apple pie filling and streusel topping bring you one delicious muffin!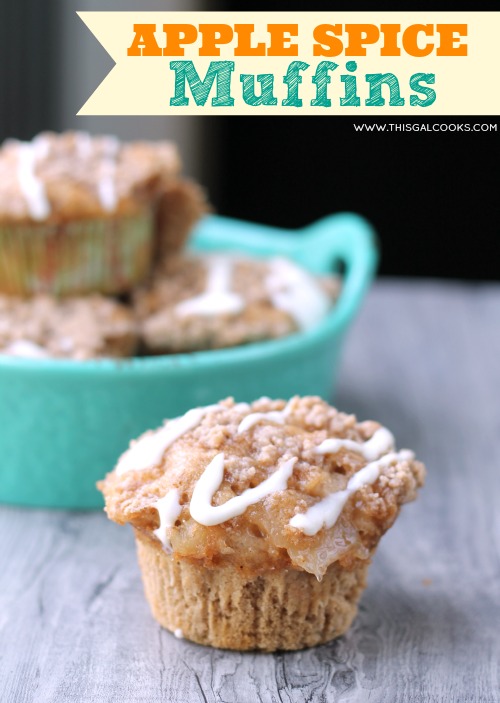 I don't know about you but I love muffins. I love baking them. I love eating them. I love going into bakeries and cafes and looking at the muffins in their display windows. They always look so perfect and delicious.
Baking muffins is beginning to be a favorite activity of mine. There are so many different ways that muffins can be prepared; the possibilities are pretty much endless. Yesterday I made some Vegan Apple Berry Bran Muffins. Not only are they delicious, they are also pretty healthy. The Apple Spice Muffins that I'm sharing with you today aren't exactly what I'd call healthy but they are delicious. And sometimes delicious food triumphs healthy food. And that's ok as long as it is in moderation.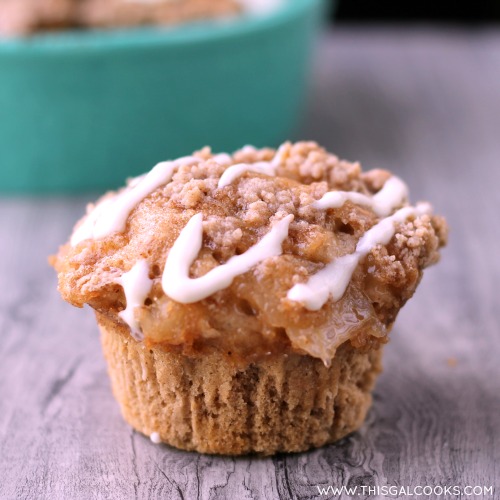 Doesn't that ooey gooey apple pie filling look delicious? Apple pie filling, streusel topping and a drizzle of cream cheese glaze. You can't go wrong with these delicious little muffins. Go ahead, you know you want to make these. Don't worry, they are super duper easy to make. And if you recently made my Blueberry Coffee Cake Muffins, then you just might have some cream cheese glaze leftover, which eliminates the need to make it!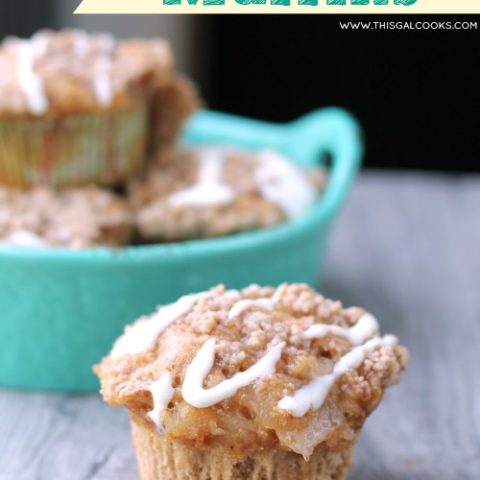 Apple Spice Muffins
Yield: 12 muffins

Prep Time: 15 minutes

Cook Time: 20 minutes

Total Time: 35 minutes
Ingredients
1 box of spice cake mix (I used Duncan Hines Spice Cake Mix)
1 21oz can apple pie filling. You'll probably need to chop the apples.
1 C all purpose flour
2 eggs, beaten
2/3 C water
1 tsp baking powder
1/3 C cold butter, cubed
For the Cream Cheese Glaze:
4oz cream cheese, softened
1/2 C powdered sugar
1 tsp vanilla extract
2 tbsp heavy cream
2-3 tbsp milk
Instructions
In the bowl fo a stand up mixer, beat together 1/2 cake mix, water, flour and baking powder.
Beat in the eggs until well blended.
Drop batter (about 2 tbsp but more if you want bigger muffins) into lined muffin cups. Then drop some of the apple pie filling onto the top of the batter.
In another mixing bowl, cut the butter into the remaining cake mix until it's crumbly.
Top the apple pie filling with the some of the crumb mixture. Do this to each muffin. You don't want to leave anybody out, do you?
Bake at 350 for about 20 minutes
Meanwhile, make the cream cheese glaze. In a mixing bowl, beat together the cream cheese and powdered sugar. Beat in the vanilla extract, whipping cream and gradually beat in the milk until the desired consistency is reached.
Remove the muffins from the oven when they are done baking. Check to see if they are done by inserting a toothpick into the center of one of the muffins. If it comes out clean, you're good to go. Well, clean of cake batter. You will probably get apple pie filling on the toothpick. :)
Allow the muffins to cool for 15-20 minutes and then drizzle with the cream cheese glaze.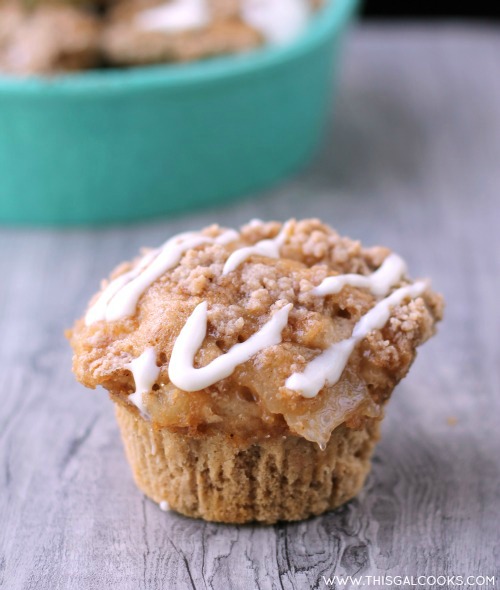 Craving more muffin recipes? Here ya go.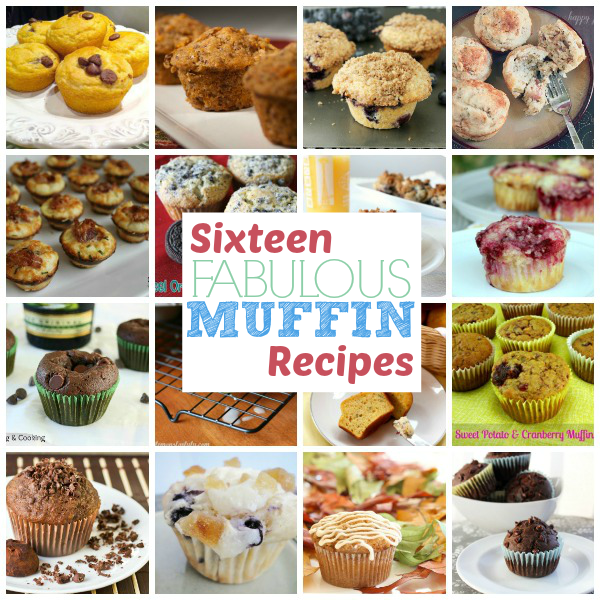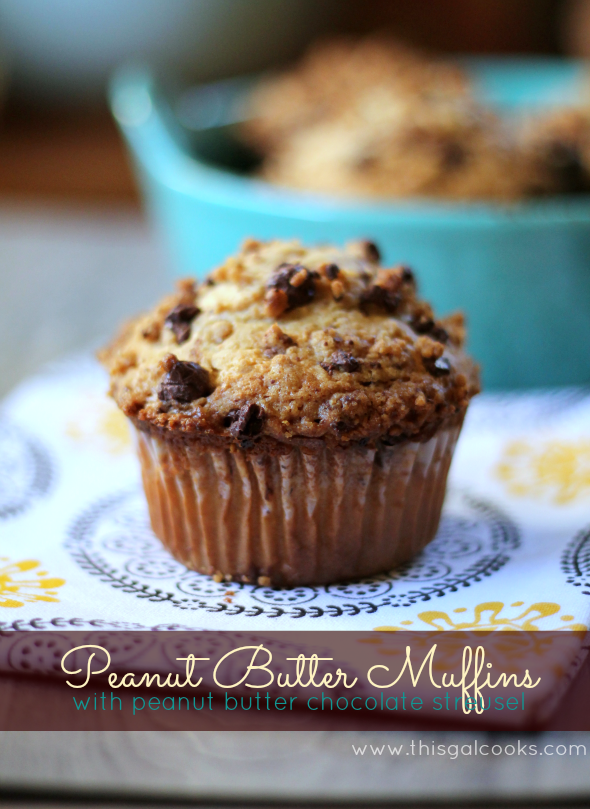 I often link up to these parties.