25 Tasty Grilling Recipes for Summer
Good morning and Happy Friday! Today I'm guest posting over on my pal Claire's blog A Little Claireification. If you love grilling, you're gonna love this round-up of 25 Tasty Grilling Recipes!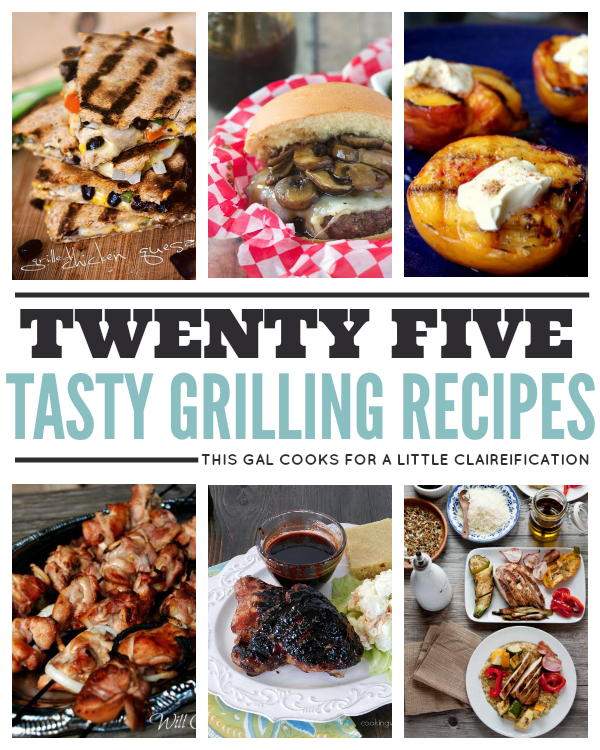 Do you know Claire from A Little Claireficiation? If not, you need to get to know her stat! Love crafts and DIY? She's full of great ideas. Love food? She has some tasty recipes too!
I met Claire in blogland sometime last year and and the rest is history. Her crazy sense of humor often has me rolling on the floor, unable to breathe from laughing so hard. Anywho, eventually we met for real at the Central Florida BlogCon last September. It was great to finally meet one of my favorite blogging pals in person!
Since grilling season is upon us, I thought it would be great to share a collection of tasty grilling recipes with Claire's readers today. So hop on over and check out this collection of 25 Tasty Grilling Recipes on A Little Claireification right now!