20 Sweet and Savory Quinoa Recipes
A collection of sweet and savory homemade quinoa recipes that are perfect for any occasion.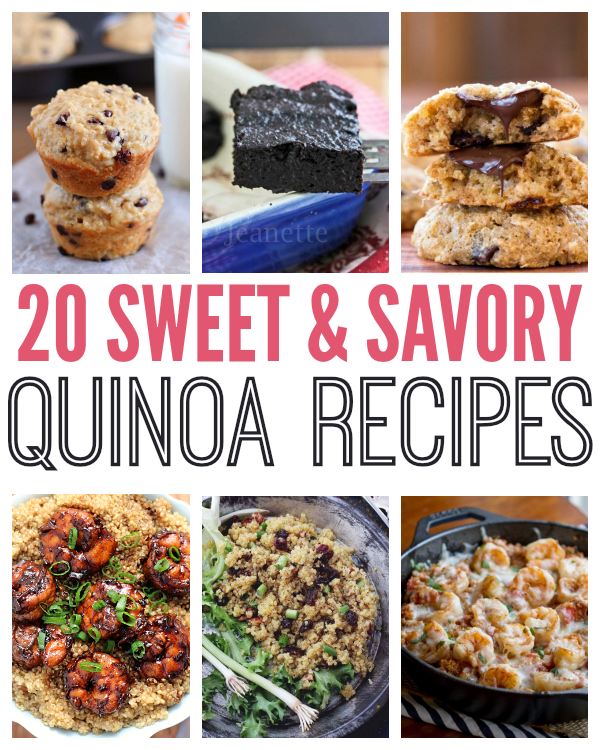 Holy tons of tasty quinoa dishes, Batman.
It's no secret. Quinoa's all the rage right now. You wanna be cool? Eat quinoa, yo. You wanna be healthy? Eat quinoa, yo. And then do a little dance to show off your skills. Or lack thereof if you're not a great dancer. I'd fall into that category. While I took dance and gymnastics when I was oh about 8 or 9 years old, whatever I learned did not stick with me. I totally have horrible white gal dancing syndrome.
Responsible disclaimer: Video is NSFW and will offend you if you object to obscene language. But it's hella funny. You've been warned.
Since quinoa's all the rage and it's darn delicious, I thought I'd put together this roundup of 20 Sweet and Savory Quinoa Recipes for you. Below you will find recipes ranging from muffins to salads to even desserts. There's probably something here that will even satisfy the picky eater in your life.
20 Sweet and Savory Quinoa Recipes
{Click images to view recipes}