Roasted Tomato Soup is made with fresh roasted tomatoes, onions, thyme and balsamic vinegar. Half and Half is added for a boost of low calorie creaminess! Under 200 calories per serving!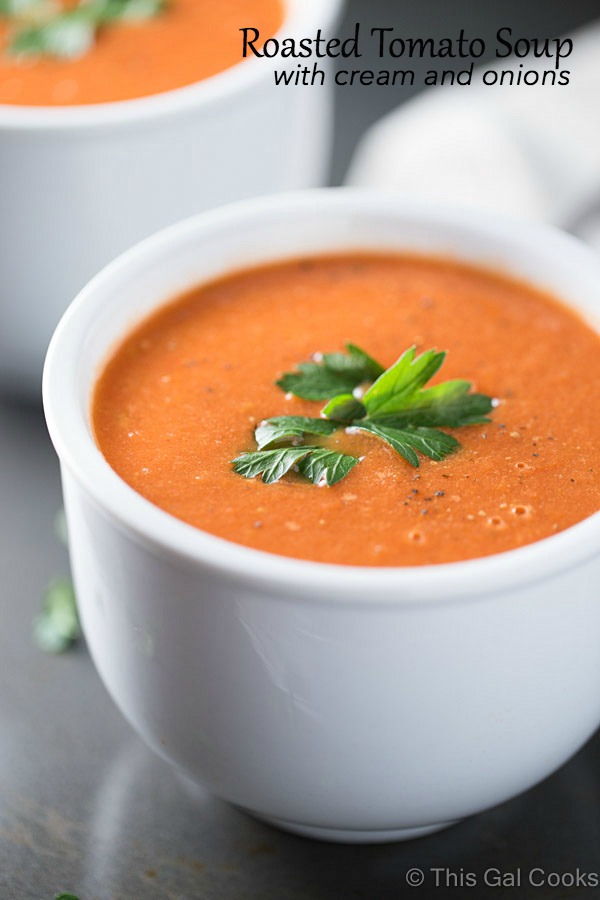 Monday night I made this fresh Roasted Tomato Soup. I also made one of the most epic messes my kitchen has ever seen.
Sometimes I don't think before I do things in the kitchen. Sometimes I don't do things carefully while in the kitchen. Just ask Ken – he says I don't wash the dishes carefully because sometimes he finds food stuck on them. I blame it on the dishwasher because the dishwasher does most of my dirty work. And then I tell Ken to wash them himself if he doesn't like the way they are cleaned. Teehee!