Viewers Choice: Top 10 Recipes of 2012
Good morning and Happy New Years Eve! Today I am going to share my most popular recipe posts of 2012  with you. There's quite a variety of items that will compile this list so whether you're looking for breakfast, lunch, dinner, dessert or a good ole bowl of soup, you'll find it all right here. I hope you enjoy this compilation!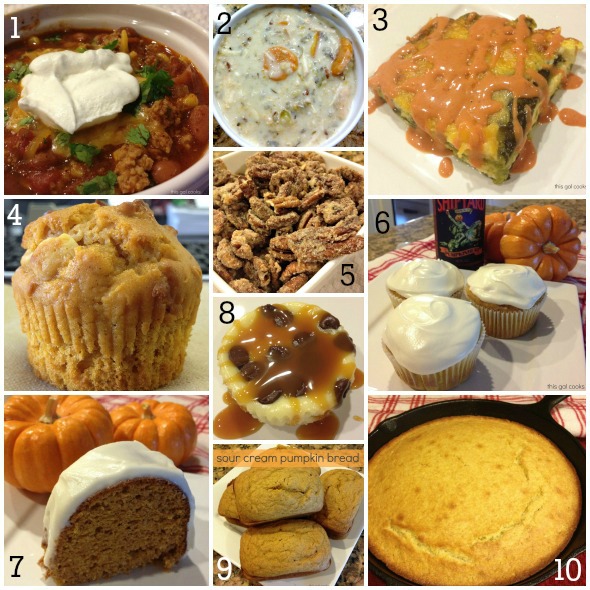 1. Taco Soup
2. Crockpot Creamy Chicken & Wild Rice Soup
3. Chili Relleno Casserole
4. Butterscotch Pumpkin Muffins
5. Sugar Coated Pecans
6. Pumpkin Ale Cupcakes
7. Easy Pumpkin Spice Cake
8. Mini Oreo Cheesecakes
9. Sour Cream Pumpkin Bread
10. Cast Iron Buttermilk Cornbread
Which of these recipes is your favorite?
Have a safe and Happy New Year!