Tropical Kale Smoothie
Tropical Kale Smoothie is packed with tons of healthy kale! Mango and pineapple add a bit of sweetness and tropical flavor and plain yogurt make it irresistibly creamy.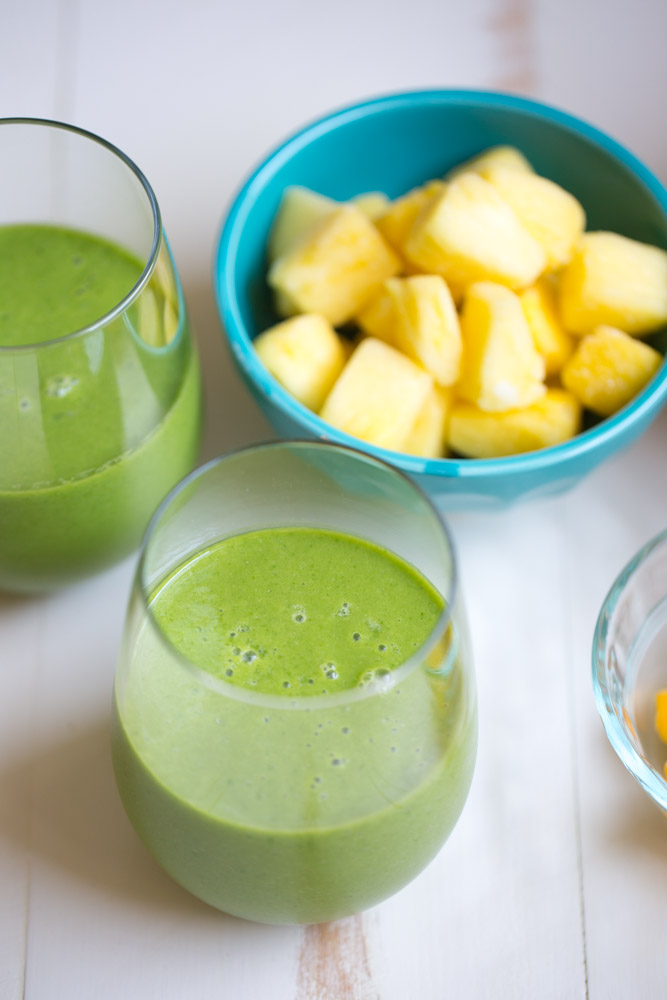 Helloooo and happy Tuesday! Did you have a wonderful Mother's Day weekend? We had a great weekend with my mom. She came to visit us from Friday thru Sunday. We took her out, we introduced her to all of our neighbor friends and hung out with them for a bit and I helped her do some things on her new laptop. I also made her this tropical kale smoothie for breakfast Saturday morning. She really enjoyed it. ♥︎
This smoothie is full of healthy kale. I used a higher ratio of kale to pineapple and mango because I didn't want to overload the smoothie with too much sugar. The pineapple and mango give it a subtle sweetness. If you don't like the taste of kale, you may want to add more pineapple and mango but trust me, it's good as is, especially if you don't have a huge sweet tooth!
I used plain grassfed yogurt from Trader Joe's in this smoothie but you can easily make this smoothie vegan by using coconut or soy yogurt. If I were to make it vegan, I'd go for the coconut yogurt, considering this smoothie is a tropical smoothie. :)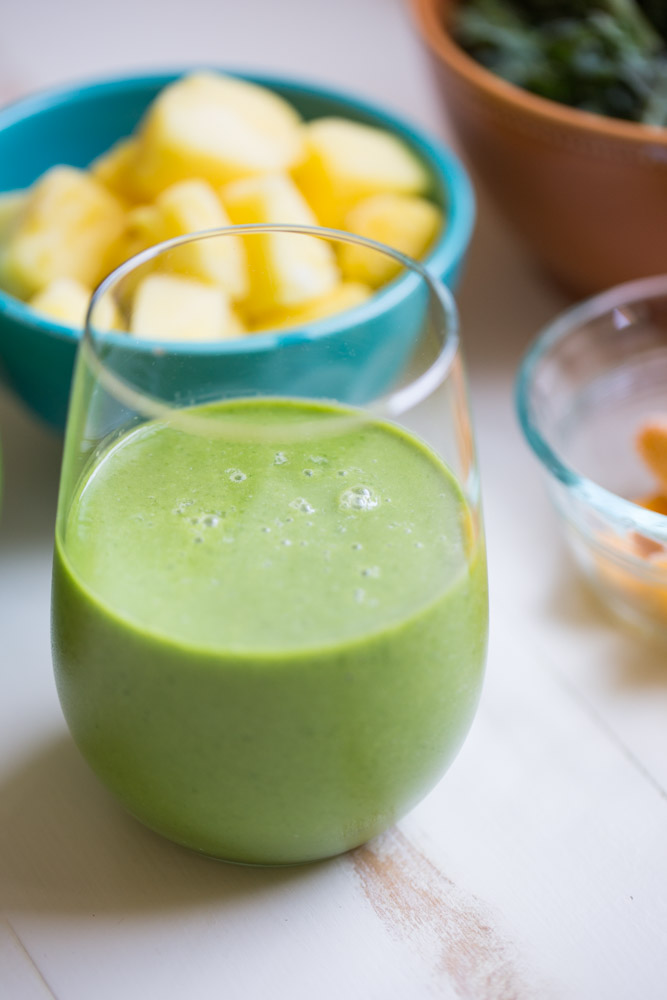 What I love about this tropical kale smoothie:
it's filling
it's healthy
it's full of healthy kale
only 130 calories per 10oz serving
it makes for a great make n take breakfast
it's a beautiful shade of green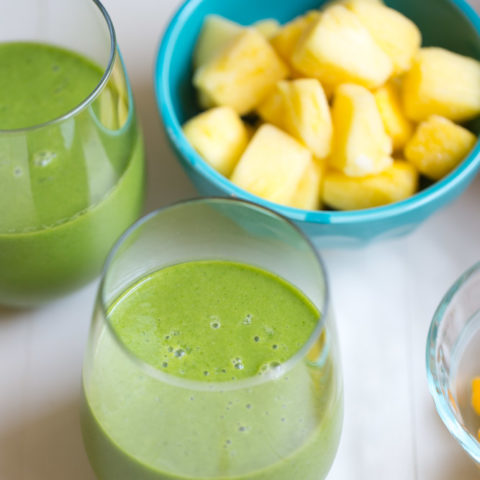 Tropical Kale Smoothie
Yield: 2 10oz smoothies

Prep Time: 5 minutes

Total Time: 5 minutes
Ingredients
1 ¼ C unsweetened almond milk
¼ C plain whole milk yogurt
1 tsp vanilla extract
½ C frozen mango
½ C frozen pineapple
2 heaping cups of kale
Instructions
Place all of the ingredients in a blender in the order listed. Blend until smooth. Pour into glasses and enjoy.
Nutrition Information:

Amount Per Serving: Calories: 130 Total Fat: 4g Saturated Fat: 1g Unsaturated Fat: 2g Cholesterol: 4mg Sodium: 147mg Carbohydrates: 21g Fiber: 4g Sugar: 13g Protein: 6g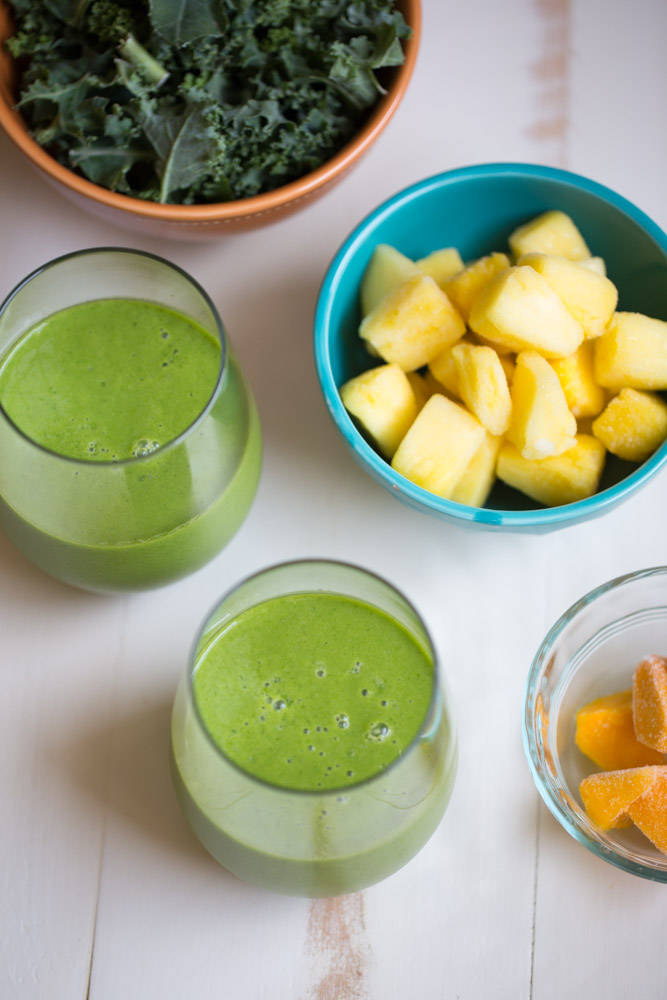 Let's be friends on INSTAGRAM, FACEBOOK, TWITTER and PINTEREST!