Spicy Black Beans
Ever wish you could have excellent black beans at home? Well, you can! They are very easy to make and preparation doesn't take long at all. You may even have all of the ingredients on hand. I threw these beans  together and served them over rice as a side dish to the turkey burgers we had for dinner the other night. I hope you enjoy this recipe!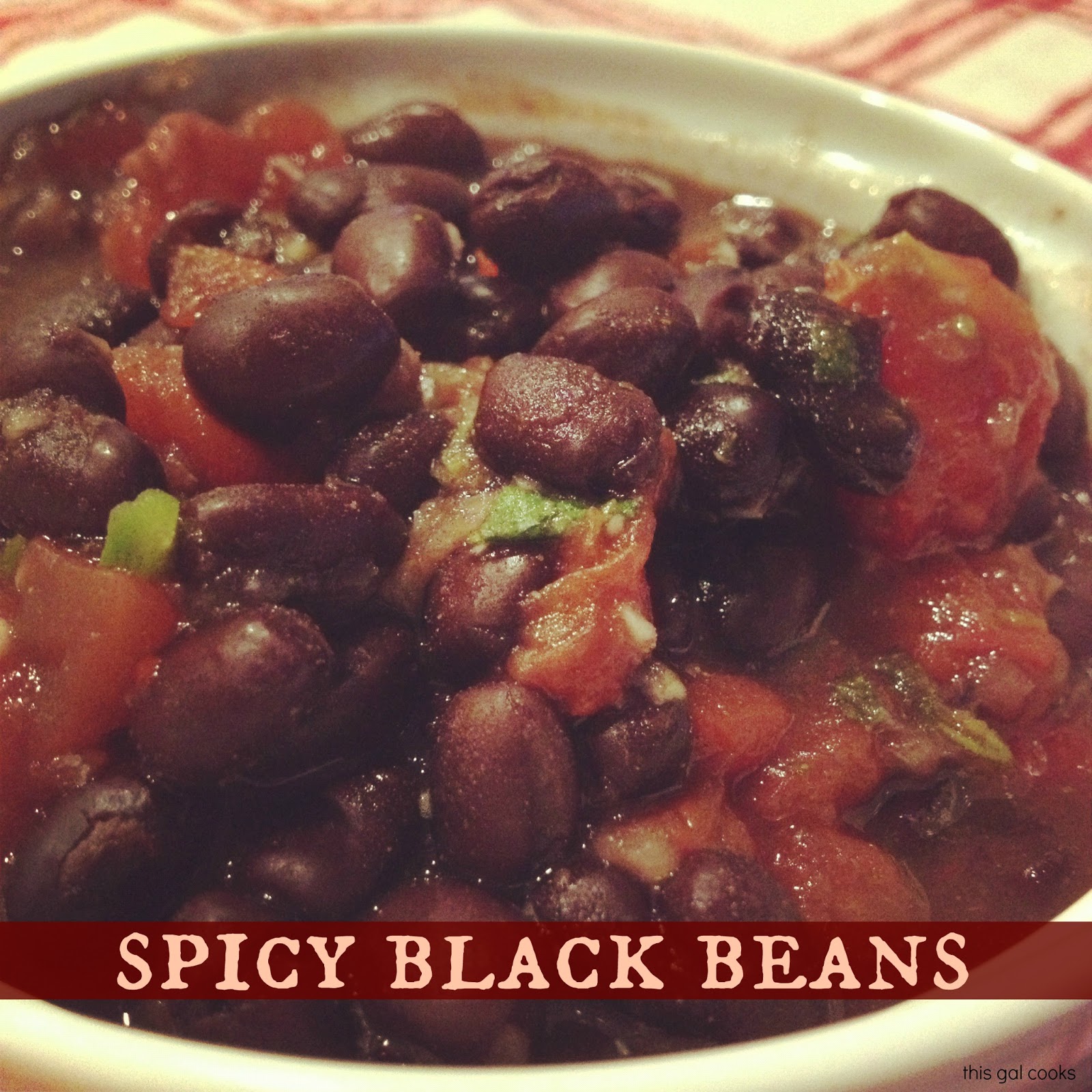 Ingredients
1 15oz can of reduced sodium black beans
7 oz spicy red pepper diced tomatoes
1 jalapeno, seeded
1 small onion
2 clove of garlic
1/2 tsp chicken bouillon
1/2 tsp cumin
1/4 C fresh oregano leaves
1 tsp sugar
1 tbsp white wine vinegar
Directions
1. In a food processor, combine the oregano, onion, garlic and jalapeno and chop.
2. Add the beans to a medium saucepan over low heat.
3. Add the tomatoes to the beans and mix well. Add the chopped veggies, sugar, cumin and white wine vinegar. Mix well. Allow to simmer for 10 minutes.

Serve over white rice.