Chicken Tetrazzini
I often make some type of casserole or soup for dinner on Sunday. Last Sunday was no exception. Making soups or casseroles on a Sunday means less cooking during the week. At my house, a soup or casserole and provide up to three days of dinners, provided we don't eat any of the left overs for lunch.
Last Sunday I decided to try another recipe from my Better Homes and Gardens New Cookbook: Chicken Tetrazzini.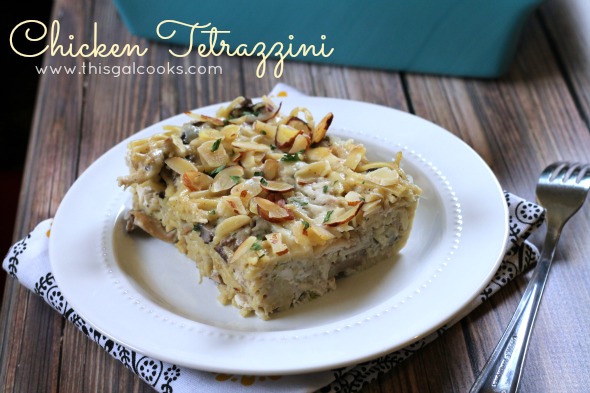 This simple recipe has a total combine prep and bake time of about 35-45 minutes. If you can prep it quickly, you should be able to complete the recipe in about 30 minutes. Using leftover chicken or a rotisserie chicken eliminates the need to cook any chicken, which is a huge time saver. I hope you enjoy this recipe!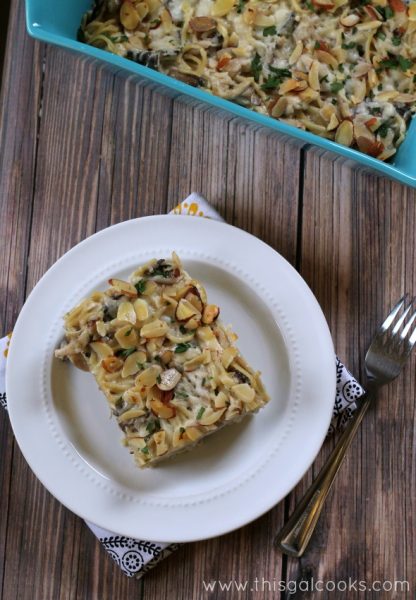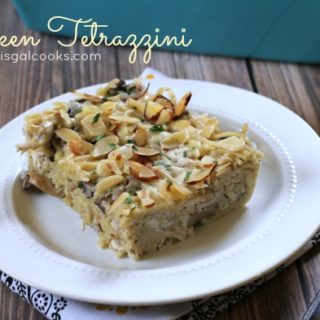 Recipe: Chicken Tetrazzini
Yield: 6

Prep Time: 20 minutes

Cook Time: 15 minutes

Total Time: 35 minutes

Adapted from Better Homes and Gardens New Cookbook
Ingredients
8 oz spaghetti
2 C sliced baby portabello mushrooms
1/2 C sliced green onions
2 tbsp Country Crock
1/4 C all-purpose flour
1/8 tsp ground pepper
1/8 tsp ground nutmeg
1 C water
1 tsp chicken bouillon granules
1 C half and half
2 C shredded chicken (I used a rotisserie chicken)
2 tbsp Sherry
1 C shredded parmesan cheese
1/2 C sliced almonds
2 tbsp fresh chopped parsley
Instructions
Cook the spaghetti, drain and set aside.
In a large pot over medium heat, cook the mushrooms and green onions in the country crock until tender.
Prepare the chicken broth by boiling 1 C of water and adding the 1 tsp of chicken bouillon and mixing until dissolved.
Stir in the flour, pepper and nutmeg. Stir continuously so the mixture does not burn.
Add the chicken broth and half and half. Mix well and reduce heat to a simmer. Simmer until thickened.
Stir in the chicken, 1/2 C of the parmesan cheese and the sherry. Stir in the spaghetti.
Transfer to a 9x9 casserole dish and then top with the remaining parmesan cheese and the sliced almonds.
Bake at 350 for 15 minutes.
Top with the chopped parsley.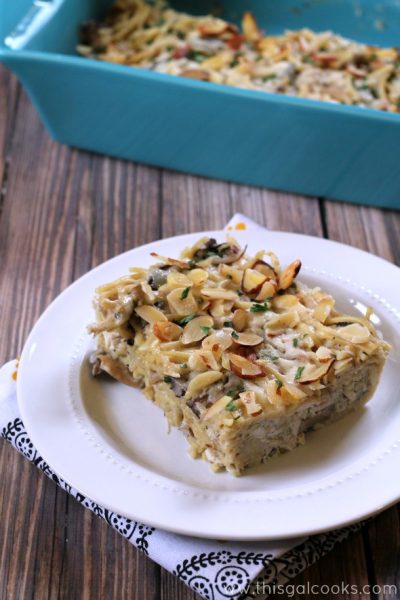 A few more delicious casseroles that you may enjoy: