Quick & Easy Cheesy Taco Casserole
Weekdays can be so hectic sometimes. Make dinner a little easier by making this Quick & Easy Cheesy Taco Casserole. Dinner is on the table in less than 45 minutes!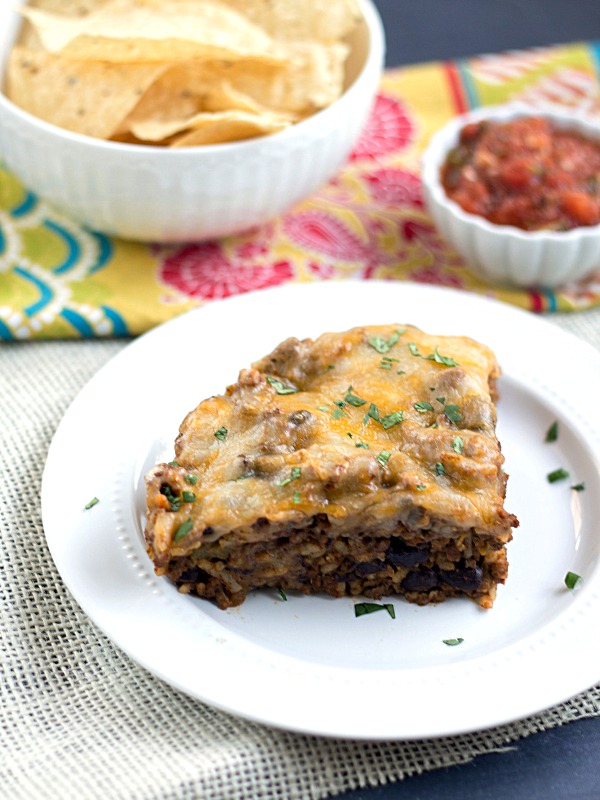 Follow This Gal Cooks via RSS to keep up with the latest recipes!
Yesterday I shared a Mexican style recipe. Today I'm sharing another one. What can I say? I love Mexican food! Especially easy to make Mexican food.
School starts back up today. How many of you feel my pain? I'm taking three courses. That's on top of a full time job and a full time blog. Saying I'm a busy gal is somewhat of an understatement. I'm an extremely busy gal. I checked out the course syllabi for the three classes I'm taking. Wow. It's definitely going to be a handful of work this semester. At least I won't have assignments due every week for each class. But nonetheless, there will be a lot of work to be done. But it's all good. I have 6 classes left to complete until I can graduate with a bachelors degree in Organizational Management. I will be graduating in May of 2014, right before Blogher Food. Happy graduation present to me!
So back to quick and easy meals.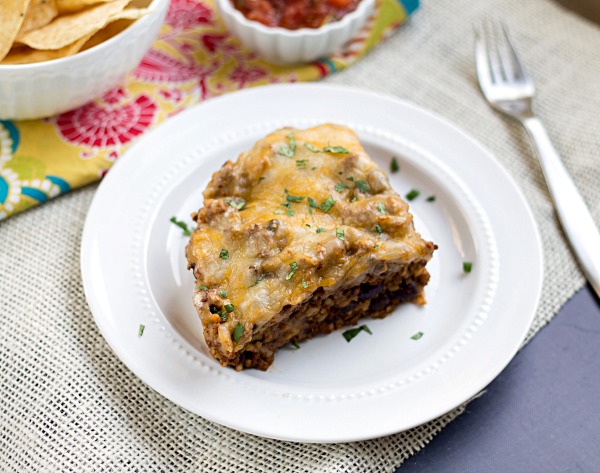 Quick and easy Mexican meals. Dinner is brought to you with two awesome features! You know what else I like about this quick and easy meal? There were leftovers. Which means I don't have to make dinner for at least another night or two this week. Heck yea! This gal is happy.
What do you do for dinners during a busy week?
I added a little secret ingredient to this recipe. Chobani yogurt. Yep. I made the filling creamy with Chobani yogurt rather than sour cream. Remember that huge box of Chobani that I received a while back? I still have some. I decided to put it to good use in last night's dinner. Hooray for yogurt!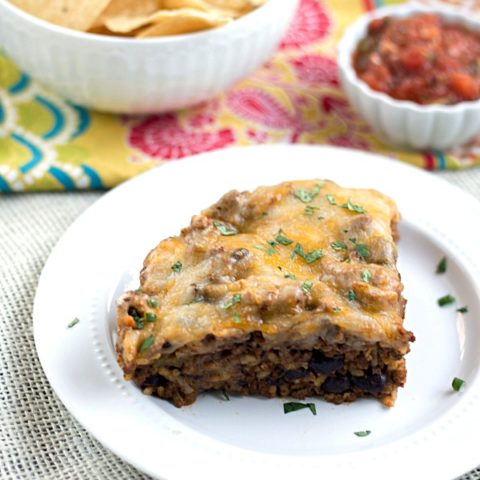 Quick & Easy Cheesy Taco Casserole
Yield: 6-8 servings

Prep Time: 15 minutes

Cook Time: 15 minutes

Total Time: 30 minutes
Ingredients
1lb ground beef
2 4oz cans of diced chilis
1 15oz can of black beans, drained and rinsed
1 1/2 C cooked white rice
2 large soft taco tortillas
2 C shredded Mexican Cheese
1/3 C Chobani 2% plain yogurt
Cilantro for garnish
Instructions
Preheat oven to 350
In a large pot or skillet, cook the ground beef. Drain and return to the pot or skillet. Add the beans, taco seasoning, diced chilis and rice. Mix in the greek yogurt.
Place the two soft taco tortilla shells in the bottom of a 2.5 qt casserole dish.
Pour the meat mixture over the tortilla shells. Sprinkle with the shredded cheese.
Bake at 350 for 15 minutes.
Garnish with cilantro and any of your other favorite toppings.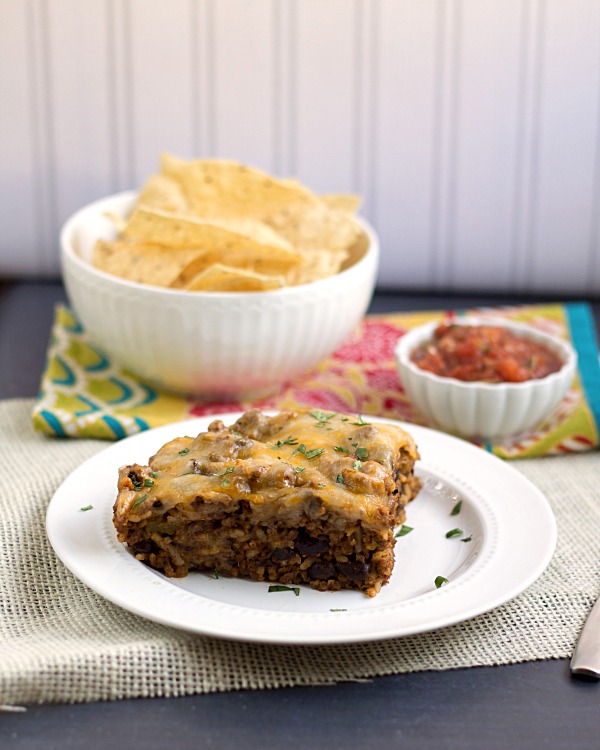 More from This Gal Cooks