Lean Cuisine Honestly Good Meals
This post is part of a social shopper marketing insight campaign with Pollinate Media Group™ and Lean Cuisine, but all my opinions are my own. #pmedia #HonestlyGood #ad http://cmp.ly/3/8vNxcO.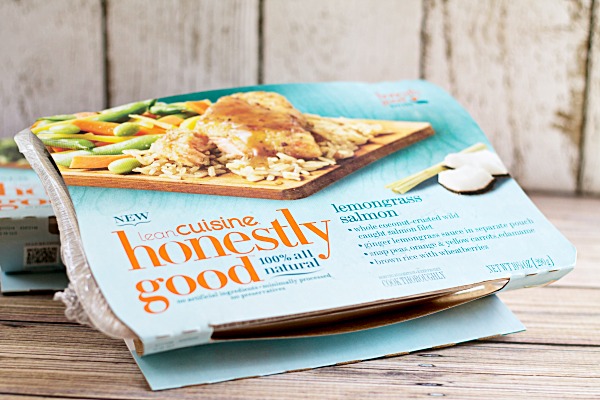 Are you a busy gal like me? Between school, a full time job, a full time blog and my "me" time, I don't always have time to pack a healthy lunch for work. And quite honestly, I get sick of the same ole sandwich everyday. Sometimes I like a good, hot meal for lunch! But when I go for a good ole hot meal for lunch, I want it to be healthy. Sure, I splurge on french fries and burgers from time to time but typically, I like to eat something healthy. That's where the Lean Cuisine Honestly Good Meals come in.
Lean Cuisine has launched a NEW collection of Honestly Good Meals featuring six different varieties made with 100% natural, healthy ingredients that make eating healthy on the go super simple! But I'll admit, at first, I was a little skeptical of the Lean Cuisine Honestly Good Meals. Were these meals really healthy? I read the nutrition information on the box of a few of them and I thought to myself "typical frozen food." But then I realized that there actually is less sodium in the Honestly Good meals than in the typical healthy healthy frozen meal. And, get ready for this, all of the ingredients are fresh! That's right, fresh ingredients that you can actually pronounce when reading them! Don't believe me? Take a look at the box of the Lemongrass Salmon (which happens to be dairy free too!)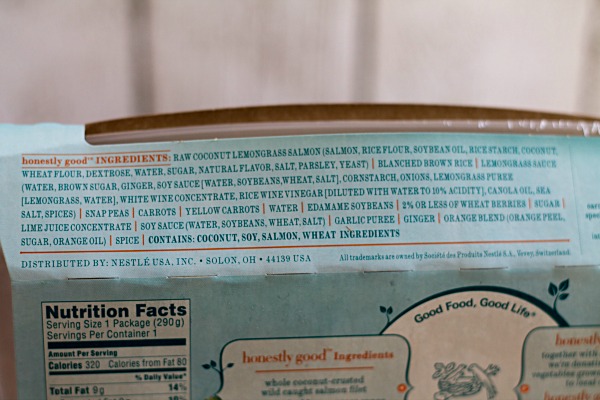 While shopping at Target (which is one of the fantastic places that you can find the meals) I picked up a few of these and tried the Lemongrass Salmon and the Roasted Red Pepper Chicken. Both were pretty tasty and surprisingly delicious. I even liked the vegetables and typically, I do not enjoy frozen vegetables. So here's the scoop on each meal.
The Lemongrass Salmon came packaged with a small fillet of fish topped upon whole grain rice, drizzled with a lemongrass sauce and paired with a side of mixed vegetables that included sugar snap peas, carrots, yellow carrots and soybeans. The fish was a little dry but the flavors of the sauce and the rice overshadowed that. While I didn't really care for the beans, the carrots were spectacular!
The Roasted Red Pepper Chicken came packaged with pasta spirals, a small filet of chicken breast, a very amazing tasting red pepper sauce and it was all paired with a side of seasoned broccoli. The broccoli was absolutely amazing. I could have eaten a whole huge bowl of it. It was that darn good. The chicken tasted good and was better than expected and the pasta was good although it stuck together during the cooking process.
Aside from trying to eat healthy meals, even while on the go, I try to exercise daily. It doesn't always happen but I do try to do it most days. I have a nifty little pedometer that I wear from the time I wake up to the time I go to bed. I try to get in at least 10,000 steps per day. It's pretty easy to do. How can you get in 10,000 steps per day, even when you're super busy?
Set a goal
Get a pedometer to track your steps
Park in the back of parking lots
Walk during your lunch break
Take your dog for a longer walk
Break up your walks throughout the day
If you like to shop, wander around the mall, the grocery store or an outlet shopping center
I do most of these every day of the week and while I don't always reach 10,000 steps, I usually get at least 7000-8000! So how can you live a healthier lifestyle? Get out and walk and pick up some Lean Cuisine Honestly Good Meals. Heck, if you have a grocery store close to your house, walk there to pick up the Honestly Good Meals!