Friday Four 4: Seafood Recipes + Life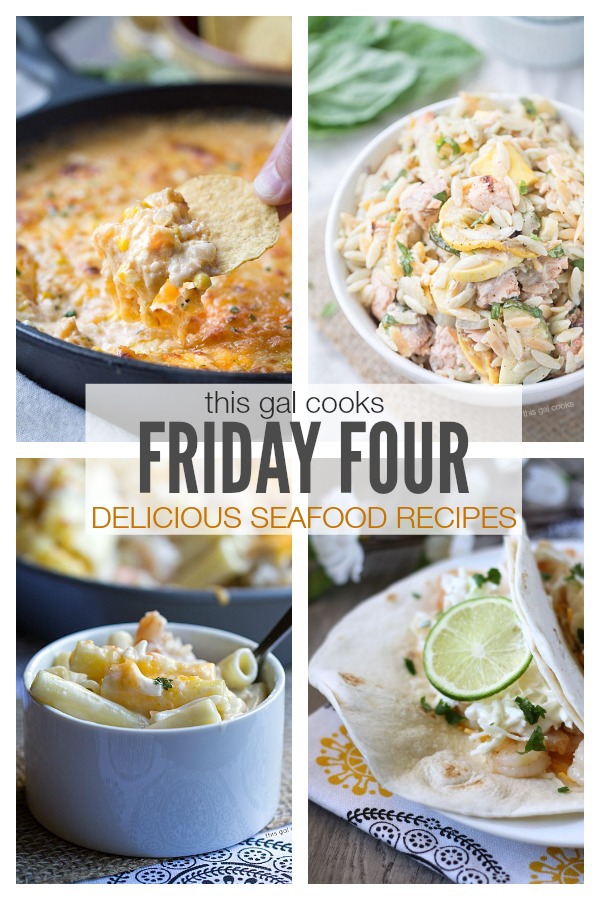 Happy Friday Fun Day! Today I'm going to share four delicious Seafood Recipes with you. But first, a little peek into what went on in my world this week.
Four ten hour shifts. That's what went on. I've used up all of my vacation for the year so in order for me to take today and Monday off for our Charleston vacation, I had to work four tens. I get to do it all over again next week, too! Fun fun.
YES! We are on our way to Charleston. We woke up well before dawn to hit the road and make the 7 hour drive from South Florida. We may or may not still be driving right now. It depends on what time you're reading this post. But if you want to keep up on our weekend travels, be sure to follow along on Instagram. ♥︎
Currently Crushing On:
Vanilla Cupcakes by Deliciously Sprinkled
Happy birthday to me! My birthday is next week. Each year we head to a vacation destination for my birthday. We've never gone out of state for my birthday, though. Typically, we visit a coastal town in Florida. Most years our destination was the St. Pete Beach, Florida area. One year we visited Sebastian. Last year we were in Orlando for the Florida BlogCon conference. This year, Charleston stole our hearts. I can't wait to share our Charleston adventures with you!
A few things I'm looking forward to:
Dining at some amazing restaurants. I've been told Charleston is a total foodie town.
Visiting some of the local breweries. This craft beer lovin' gal has to try out some of the local stuff.
Kayaking! We love kayaking. It's such a great way to enjoy nature from a different perspective. It's great exercise, too!
Being in a coastal town. I love being near the water. I live near the water and I'm always excited to visit other towns that are nestled along the coast.
Do you have any must see/must dine at Charleston locations that you'd like to share with me? If so, leave them in a comment below!
So on to those Four Delicious Seafood Recipes that I mentioned above. There's something for every occasion in this collection – an appetizer; a pasta salad; a pasta dish; a grilled taco recipe. All of these tried and true recipes have been tried by Ken and I. I hope you enjoy them as much as we did!
Cheesy Chipotle Shrimp and Corn Dip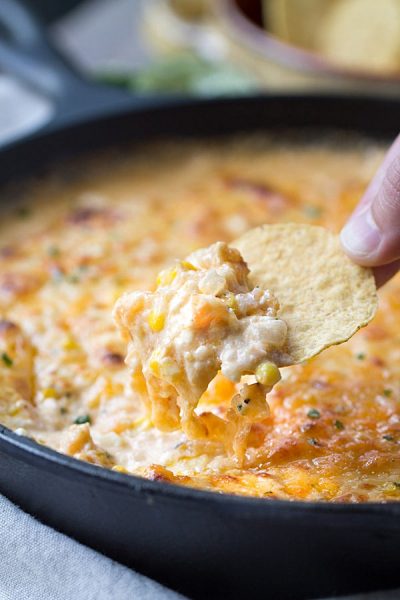 Grilled Salmon and Vegetable Orzo Salad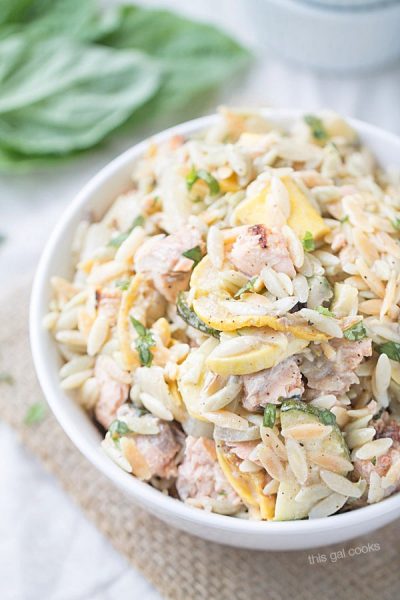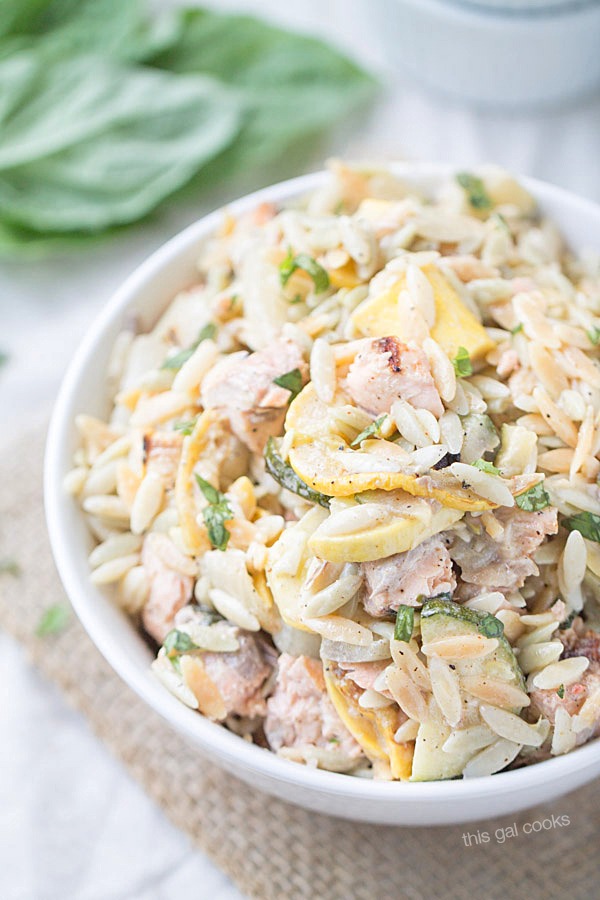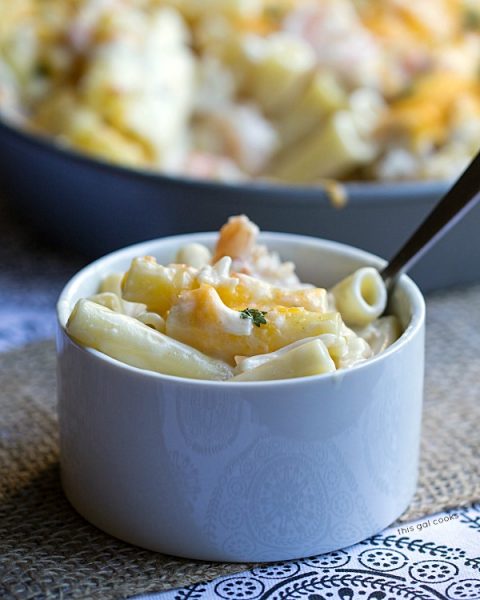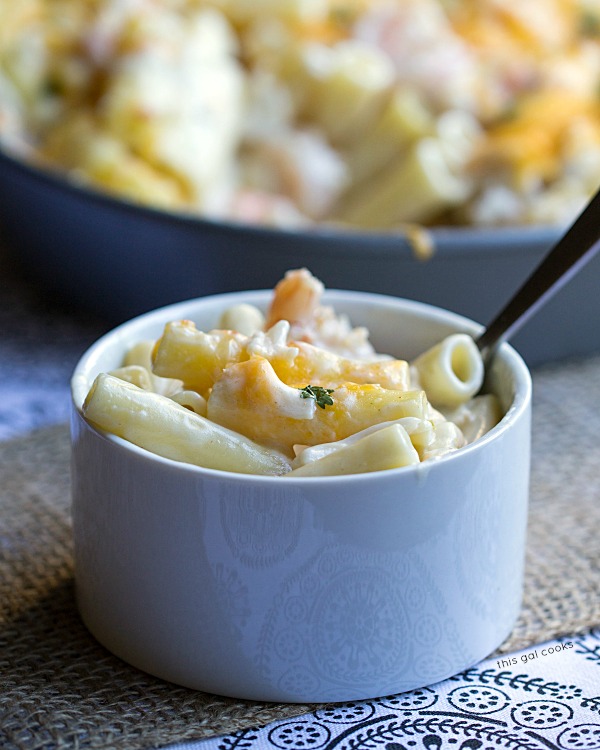 Grilled Tequila Lime Shrimp Tacos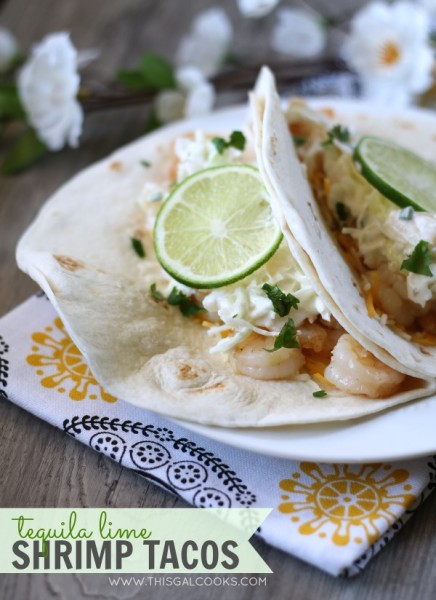 I hope you enjoyed this collection of irresistible seafood dishes. Have a great weekend!