Friday Four 2: Easy Skillet Dinner Recipes + Life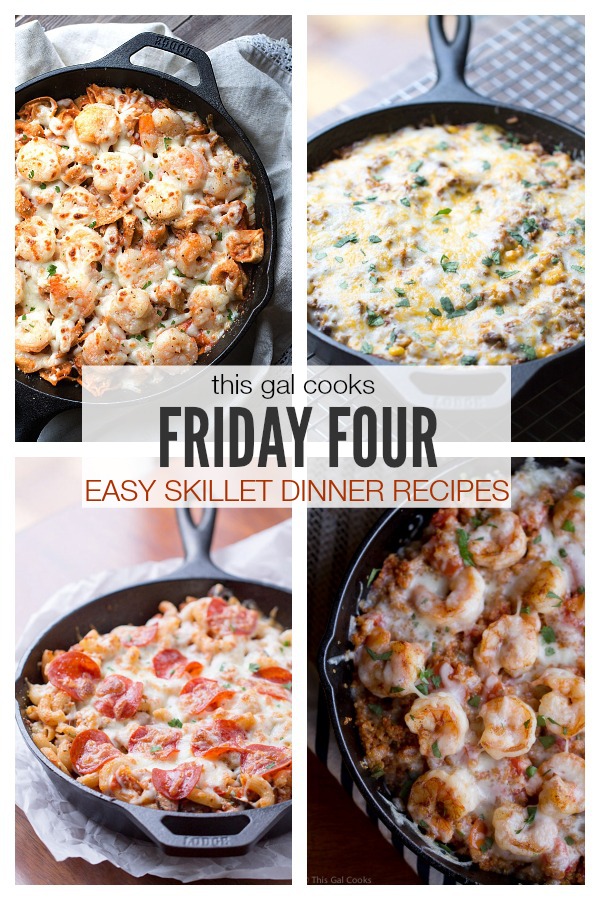 Hello and happy Friday! Welcome to this week's Friday Four. Today I will be sharing four ridiculously easy to make Skillet Dinner Recipes. But first, I want to give you a little peek into what went on in my world over the past week.
The most important part of the week: BBQ Day. Yes, we had another one of those. And we've been stuffing our faces with food like this all week.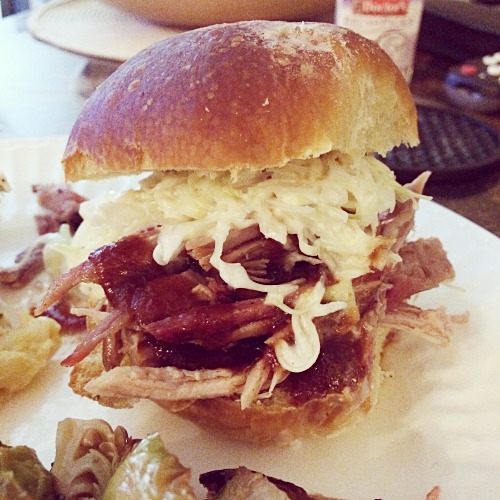 Ken woke up early on Sunday and fired up the smoker. He seasoned some baby back ribs and a big ole Boston Butt. I sure do love the look and smell of meat cooking on a smoker.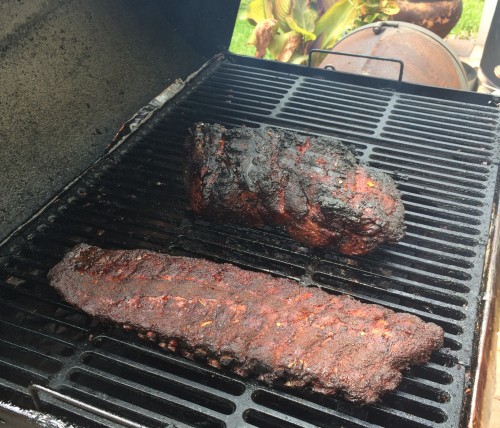 Right around lunch time the ribs were ready. This was a good thing because I was starving. I think I had only eaten a bowl of cereal that day and I walked 4 miles shortly after devouring said bowl of cereal. A girl's gotta eat so a girl's gotta exercise. So those ribs, they came off the smoker around 1pm. They were gone by 1:30pm. I'm not even kidding. Ken and I ate all of them by ourselves.
When we do BBQ, I make a ton of tasty sides. This time around I made mac n cheese, my Tangy Red Potato Bacon Salad, Roasted Brussels Sprouts with Bacon and creamy coleslaw. I also made a ridiculously good dessert that I will be sharing soon.
The rest of the week was sorta meh. I went back to work on Tuesday. I ate leftovers all week. I watched TV. I'm sure that detail has filled you with excitement, right?
So let's get onto those easy skillet dinner recipes. If I hadn't been eating leftovers all week, I probably would have made one of these recipes. Easy to make. Tasty to eat. Your family will love them! Enjoy.
Easy Skillet Dinner Recipes
 A family fav: my mom and stepdad LOVE this Easy Italian Shrimp Tortellini Bake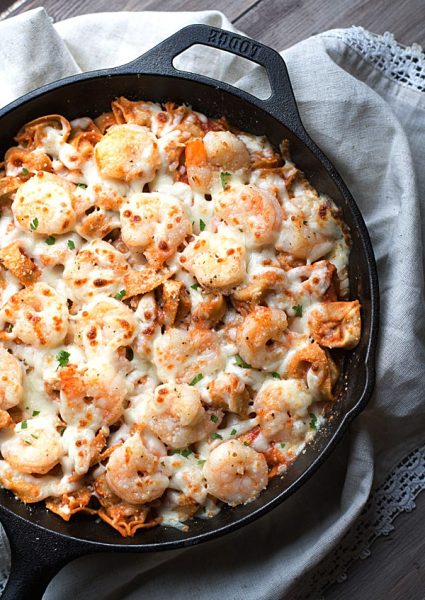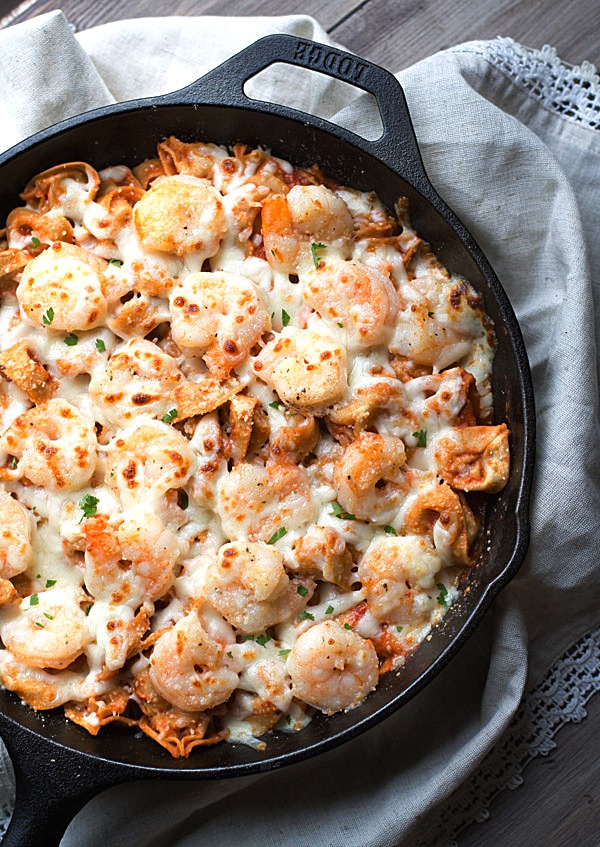 This is my ultimate fav: Easy Beef Tex Mex Skillet Casserole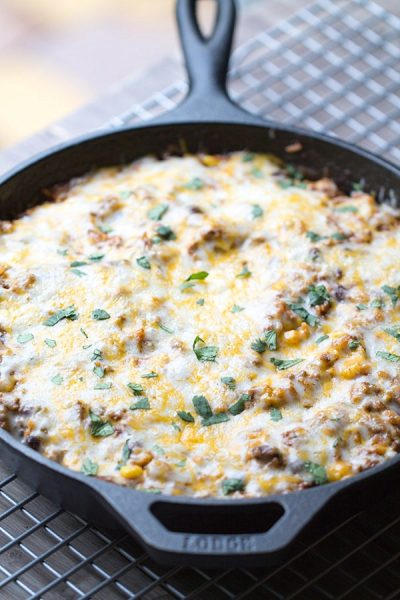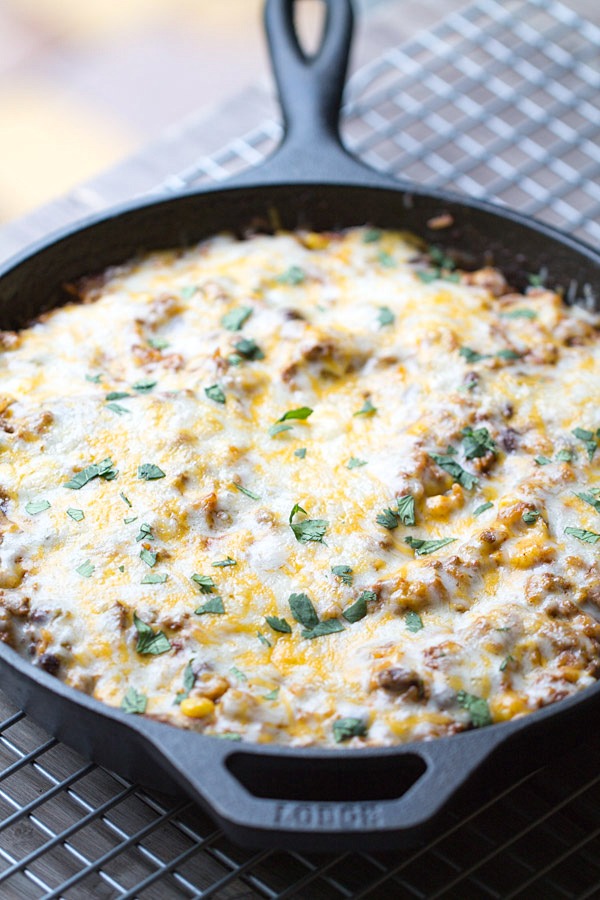 For the pizza lovers in your life: Skillet Pizza Pasta Bake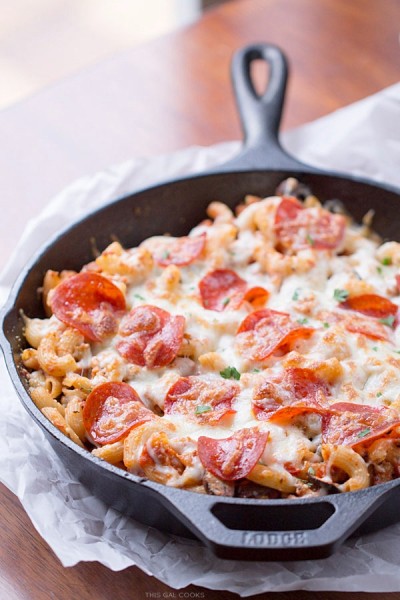 One of my reader's favorite recipes (and one of mine, too!): Cajun Shrimp and Quinoa Casserole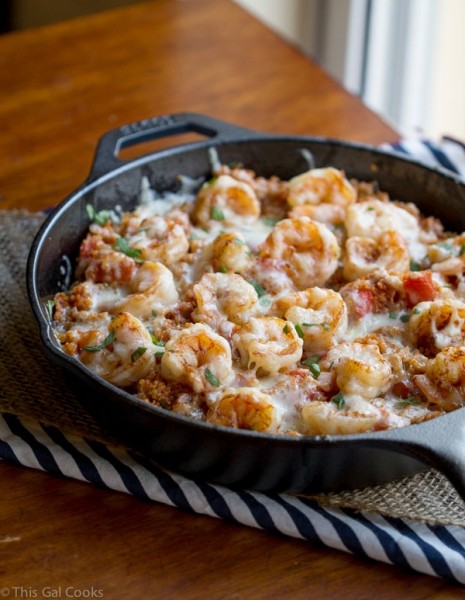 So there you have it, my week in a blog post. I hope you enjoyed this week's session of the Friday Four. Have a fabulous weekend!