Food Tips: How to Roast Poblano Peppers
You can easily roast poblano peppers at home. This How to Roast Poblano Peppers tutorial will walk you through the entire process, from start to finish.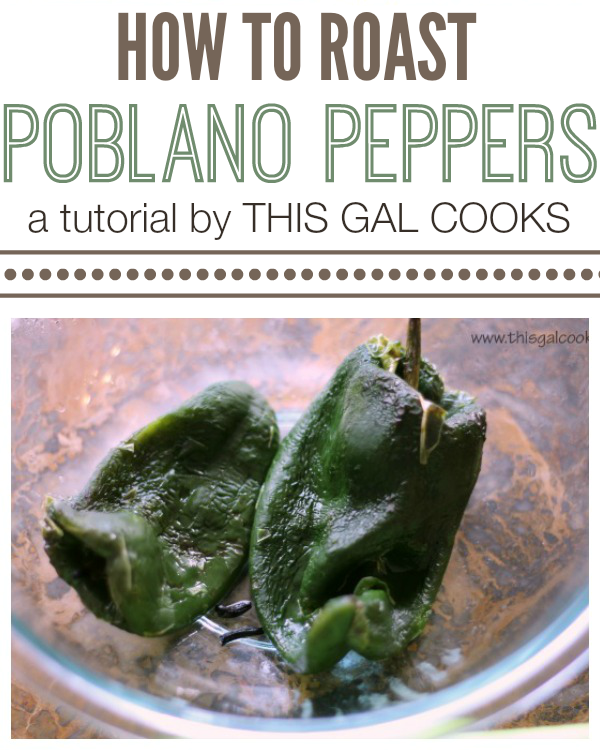 I've come across a few good recipes that require using roasted poblano peppers. I've also made recipes that require roasted poblano peppers. These reicpes include stuffed poblano peppers (I will be making that again one day so I can post it on my blog) Roasted Poblano & Crab Chowder, and Chili Rellano Casserole.  I know it's rather easy to buy a jar of already roasted poblano peppers but why not roast them yourself? It's cheaper, the peppers are fresher and they lack the added sodium that comes with any processed packaged food.
Today I will be sharing with you a simple tutorial on how to roast poblano peppers. I know there are many tutorials on the internet on how to roast poblano peppers but I figured I would share my version of roasting with all of you in hopes that you would gain some other valuable food knowledge from my blog! I hope you enjoy this tutorial.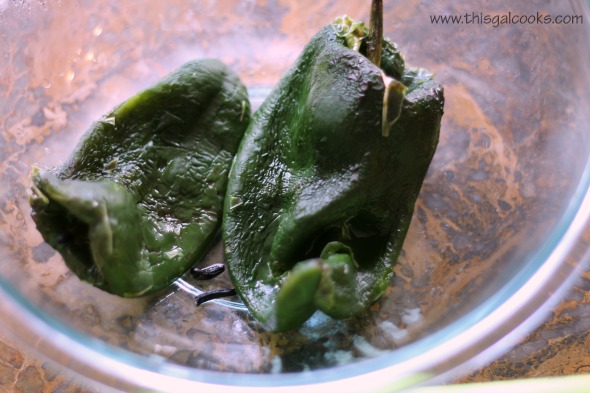 How to Roast Poblano Peppers
What you will need
Poblano peppers (amount needed depends on your recipe) washed and dried
Cooking spray
Aluminum Foil
A baking sheet
Large bowl with a lid (if you don't have a lid for the bowl, you can use plastic wrap to cover it)
Gloves (I recommend wearing gloves while handling the roasted peppers. Trust me, they will irritate your skin if you don't)
Directions
Set your oven to broil (if you have a high and low broil setting, set to high)
Line a baking sheet with aluminum foil.
Spray each poblano pepper with cooking spray, ensuring that all surfaces are covered with the spray.
Place the peppers on the aluminum foil lined baking sheet.
Broil for about 5-10 minutes per side or until the skins are dark and bubbly. The entire skin doesn't need to be dark but to ensure that the skins are easily removed, the majority of the skins should be dark and bubbly. I also recommend leaving your oven slightly cracked open so the peppers to not burn too much. You want them to be crispy but not burnt.
Remove the peppers from the oven and place in the bowl. Cover and set aside for 15-20 minutes.
Put on your gloves and start removing the skins from the peppers. Remove as much of the skin as you can and then run the pepper under cold water. The water will help to lift more of the skins off. Remove the cap and gently remove any of the seeds. You can also do this under running water.
Be sure to be gentle with the peppers while removing the skins and the seeds. They are delicate and will break easily. If you are using them in soups or to make a casserole, it won't matter if they break but if you are making stuffed peppers, you will want the peppers to stay in once piece.
Will you try roasting poblano peppers now? Have you ever roasted them? if so, what methods do you use? I'd love to hear from you!