Chipotle Peach Salsa
Peaches, chipotle peppers, cilantro, lime juice and select ingredients come together to make this delicious chipotle peach salsa. You're going to love this!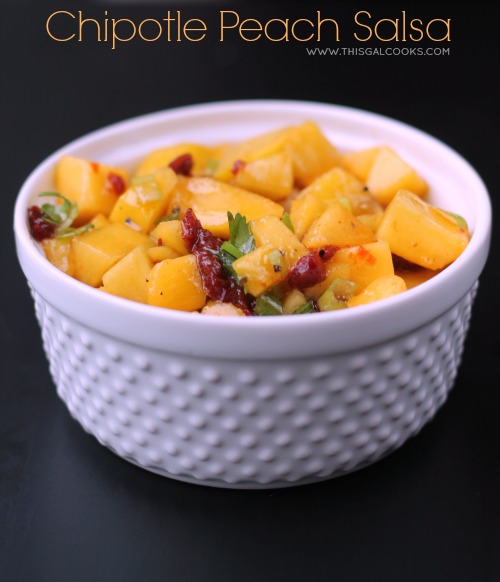 I love fresh fruit but I sure don't eat enough of it. I'm actually sort of picky about how the fruit looks and if it doesn't look right to me, I won't buy it. There are certain fruits that always look ok to me. Those fruits include hass avocados, bananas, peaches and pineapple. Strawberries are one of my favorite fruits but unfortunately, they just don't taste good year round like some of the other fruits do. Luckily, I found a good pack of strawberries yesterday so I will be making a strawberry salad pretty soon. Don't worry, you'll see that on the blog soon.
The funny thing about strawberries is that I absolutely hated them until about three years ago. You see, when I was a kid, I loved strawberries. I loved them so much that I made myself sick from eating way too many of them. The mind does some funny things and for many years, my mind associated strawberries with a sick feeling so I didn't eat them. Strawberry flavored ice cream, jams, smoothies, syrups, those were ok. Raw strawberries, nope. Forget about it. Luckily, I finally snapped out of that phase.
But enough about strawberries. Let's get to peaches. I love adding hot peppers to recipes, especially chipotle peppers. So I put together this chipotle peach salsa to slather atop of some broiled fish. That recipe will come tomorrow but until then, enjoy this recipe!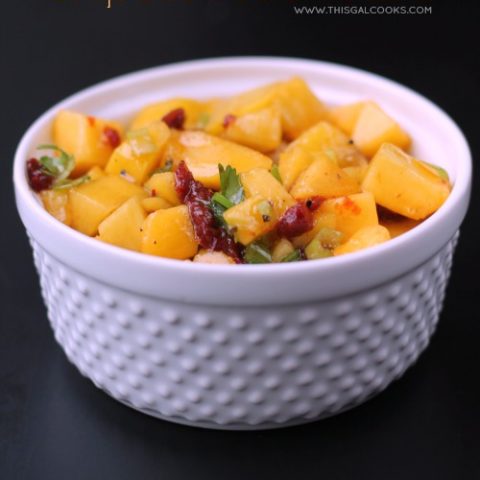 Chipotle Peach Salsa
Yield: 1 Cup
Prep Time: 10 minutes
Total Time: 10 minutes
Ingredients
2 peaches, peeled and chopped
1 chipotle pepper in adobo sauce, seeded and chopped
1/2 tsp green onion, thin sliced
1 tbsp olive oil
1 tbsp lime juice
1/8 tsp kosher salt
1/8 tsp ground pepper
1 tsp fresh shopped cilantro
Instructions
In a mixing bowl, combine all of the ingredients and mix well. For best taste, cover and refrigerate for 30 minutes to an hour before serving.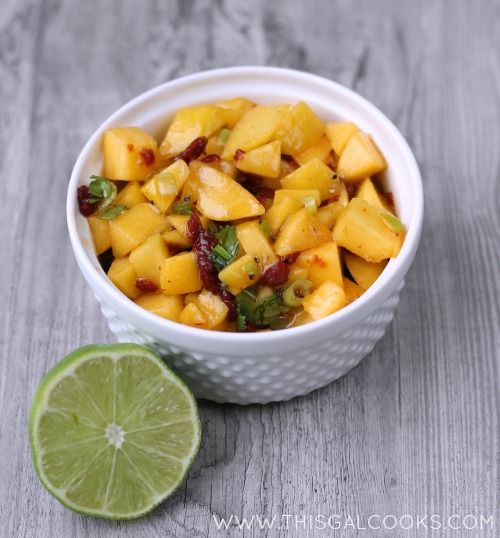 Have you entered the Snap It or Bake It Giveaway? Enter now for your chance to win your choice of a DSLR Camera or a KitchenAid mixer.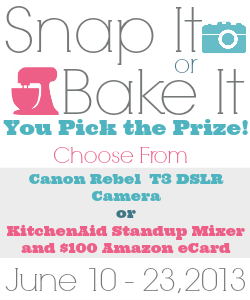 I often link up to these fabulous parties!