Cedar Plank Tilapia with Basil Cream Sauce
Dinner is ready in under thirty minutes when you opt for this Cedar Plank Tilapia with Basil Cream Sauce.
During the weekends, and even sometimes during the week, Ken and I like to grill. He does the grilling; I prepare the food for the grill as well as the side dishes. This past Saturday was no exception to our weekly grilling events (sans the time we ran out of propane and didn't get a refill for a couple of weeks) so while Ken was washing the cars, I started preparing some sides, as well as a wonderful cream sauce, to go with the cedar plank tilapia that Ken would be grilling later that evening. Please enjoy the recipe.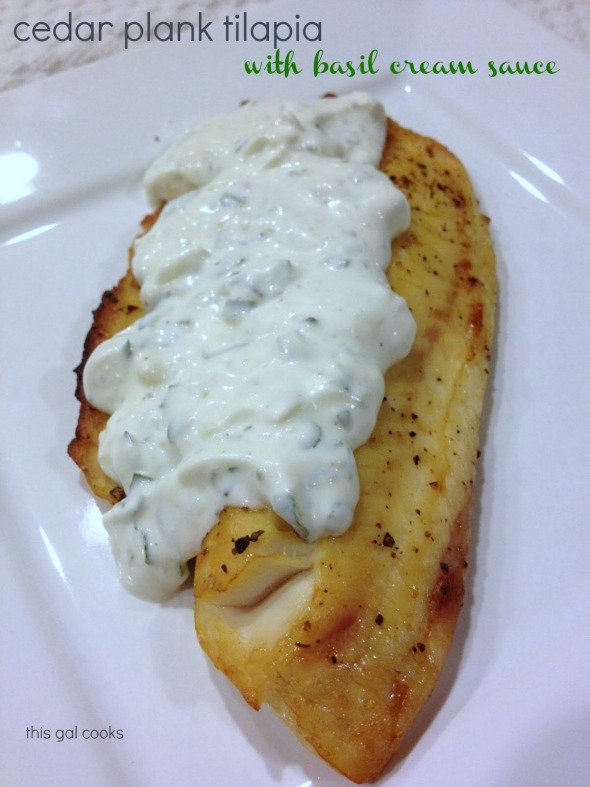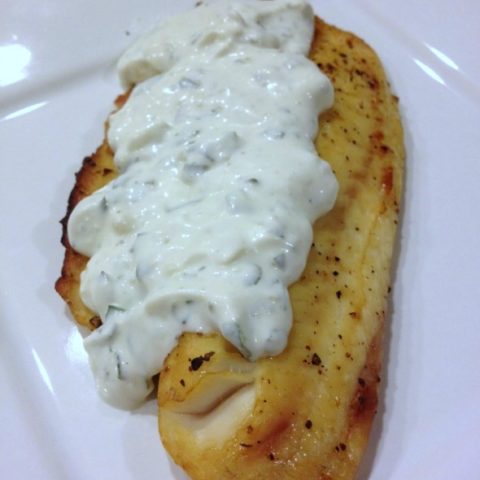 Cedar Plank Tilapia with Basil Cream Sauce
Yield: 2
Prep Time: 10 minutes
Cook Time: 15 minutes
Total Time: 25 minutes
Ingredients
2 tilapia fillets (or more if you are feeding a larger group)
Sea Salt
Pepper
One cedar plank, soaked in water to prevent burning while grilling
Instructions
Rinse the tilapia fillets and pat dry.
Season both sides with desired amount of salt and pepper
Place the tilapia on the cedar plank and then place on the grill. Grill over direct medium heat for about 10-15 minutes or until the fish is opaque and flaky.
Top with the basil cream sauce.
Nutrition Information:
Yield: 2
Serving Size: 1
Amount Per Serving:
Calories: 265
Total Fat: 8g
Saturated Fat: 4g
Trans Fat: 0g
Unsaturated Fat: 4g
Cholesterol: 106mg
Sodium: 422mg
Carbohydrates: 3g
Net Carbohydrates: 0g
Fiber: 0g
Sugar: 1g
Sugar Alcohols: 0g
Protein: 46g