I love making simple sweet treats. Cake mixes make it easy to prepare simple desserts. Don't get me wrong, I love baking from scratch. But cake mixes do taste good and you can do some fun things with them! Yesterday I decided to experiment with one of the boxes of cake mixes I recently bought.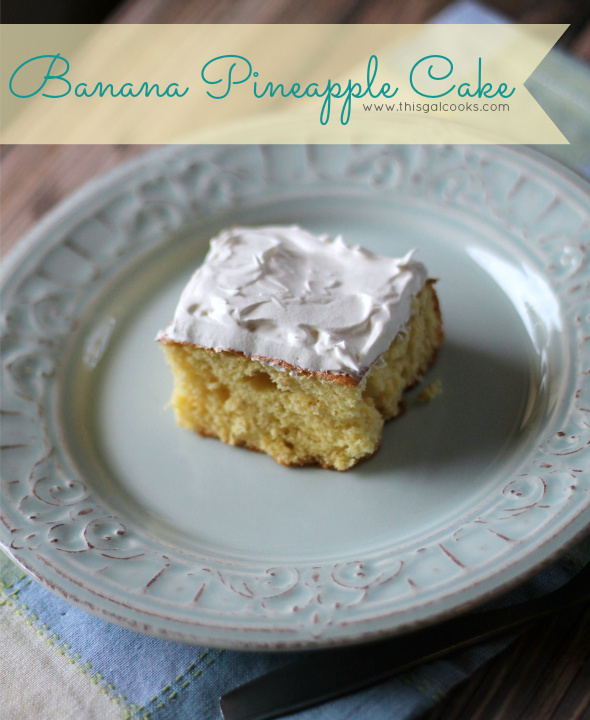 I had an overly ripe banana, some cans of crushed pineapple and…here comes the best part…Malibu Rum. I decided to put them together with the cake mix to create a delicious sweet treat.  This is a cake with a tropical flair; perfect for a warm Spring afternoon. And it's a little lower cal and lower fat than your typical cake. There isn't any oil in the batter and the cake is topped with cool whip rather than frosting. I hope you enjoy this recipe!
Banana Pineapple Cake
Recipe: Banana Pineapple Cake
Recipe type:
Dessert, Cake
Ingredients
1 box Duncan Hines yellow cake mix
3 large eggs
1 ripe banana, mashed
½ C crushed pineapple (I ground mine in my food processor to get it extra fine)
1 tbsp pineapple juice from the crushed pineapples
½ C water
¼ C Malibu Rum
1 tub Cool Whip
Instructions
Grease and flour a 13x9 cake pan
In the bowl of a stand up mixer, using the flat attachment, beat together the cake mix, eggs, water and rum for 2 minutes or until the mix is smooth.
Beat in the banana, pineapple and pineapple juice.
Pour the batter into the greased/floured cake pan.
Bake at 350 for 30-40 minutes or until a toothpick inserted comes out clean.
Cool on a wire rack. Once cooled, top with Cool Whip.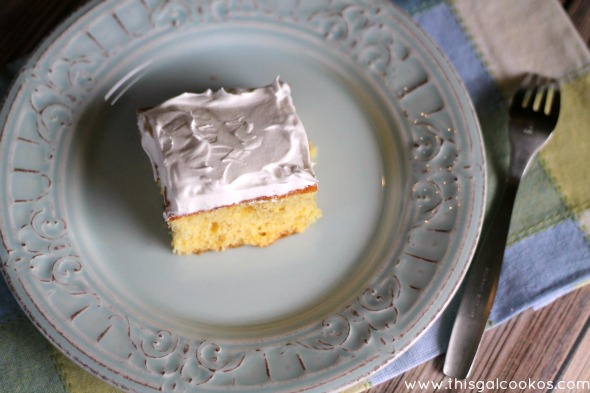 A couple other fruit filled recipes that you may enjoy: